Andrew Whitson: Eclectic Fascinations
By Oisin McGann
Arguably Ireland's most accomplished illustrator of Irish-language books, Andrew was born in Belfast, but moved to Scotland as a young child, then to Wales, before finally moving back to Belfast in time to start secondary school, where he started making money from art commissions. He achieved an Honours Degree in Design at the University of Ulster, then in 1997, was given his first book illustration job: A Field Guide to Irish Fairies. Irish mythology would continue to have a big influence on his artwork as his career developed. In 2005, he established his own publishing company, An tSnáthaid Mhór, focussing on high quality illustrated books, and has since won numerous awards for his work, which he executes in a range of styles.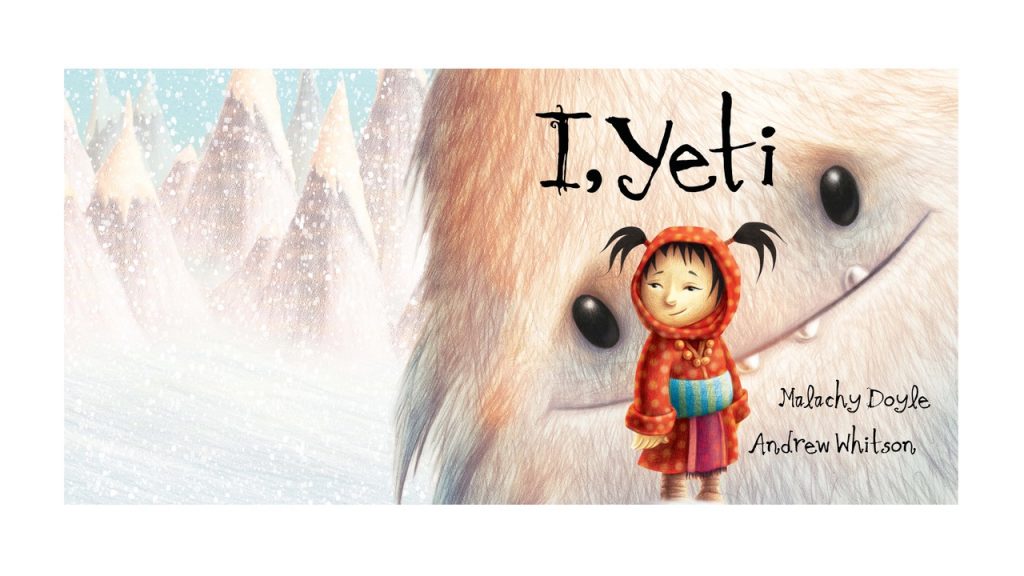 Andrew, what kind of stuff did you read as a kid?
Growing up in a gatehouse in the grounds of a very rural psychiatric hospital in Scotland where my dad worked, access to literature up to the age of eight only came from three sources:
1) Comics my dad brought home from the hospital which no longer had any interest with the patients, probably donated by charities and /or relatives who would visit. I loved reading Oor Wullie, The Broons, Dennis the Menace, The Beano and Commando, which were often dropped off in a huge pile in my room when dad got home. D.C. Thomson is the Scottish publisher of these titles, which would explain the odd addition of Commando on this list. This joyful weekly expectation soon expanded into something which completely blew my mind, one of the batches of comics contained something different and new . . . the inclusion of 2000AD! It was 1977, and Star Wars was just about to be released.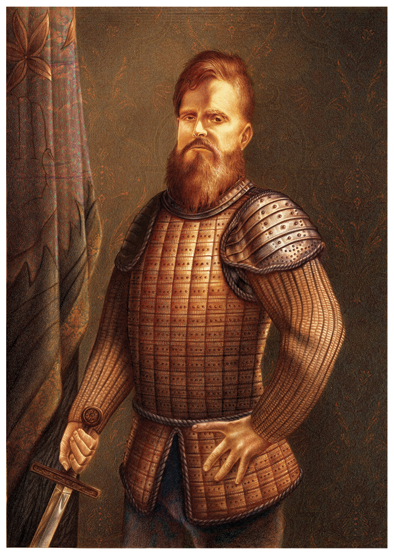 2) Book prizes that my dad had won in Sunday School competitions mainly related to knowledge of the Old Testament, with my Dad's name on certificates stuck inside on the front end papers with dates and what the books were awarded for, mainly Bible knowledge. Two books which I still remember clearly to this day were, Moby Dick by Herman Melville and The War of the Worlds by H.G.Wells. I must admit that I was initially drawn in, not by the desire to read these classics but by the illustrations and photos included in those particular editions. Tripod aliens and captains wrestling with sea whales, what's not to like? Eventually though I did get down to reading these titles which have remained with me to the present day.
3) My primary school, which had all the obvious curriculum based content, but also the encyclopediae which always drew my interest. Although I enjoyed reading Stig of the Dump by Clive King and Prince Caspian by C.S.Lewis in the classroom with the odd bit of Roald Dahl thrown in for good measure; it was the classroom encyclopediae which really grasped my imagination. Not only because of all the factual info, but also because there were illustrations in them, lots and lots of brilliant illustrations! Many a school afternoon I would spend pouring over these pages until it was no longer enough to merely read the content no, I wanted to copy the illustrations!
Who are the artists who've most influenced you?
Initially, illustrators or artists' work of anything which I could copy from books, comics, encyclopediae, colouring books and magazines. I soon began to try and copy Spiderman by Jack Kirby (more often than not succumbing to just tracing the character in frustration at my own inability to draw Spiderman as well as Jack!) It's not only today's children who are exposed to self-imposed pressures! Richard Dadd and his The Fairy Feller's Master-Stroke, was a big influence as was Joseph Noel Paton's The Fairy Raid: Carrying off a Changeling, Midsummer Eve.
Dali was a fascination for a long time but in terms of illustrators, Alan Lee, Arthur Rackham and Norman Rockwell have a lot to answer for!
Over the years, my interests have changed and today I am very eclectic in my artistic fascinations. I have always admired the great masters we all know and love, from Hiëronymus Bosch right through to Millais of Pre-Raphaelite fame, but presently I am really interested in the Brooklyn-based artist KAWS and the Flat Art of Takashi Murakami.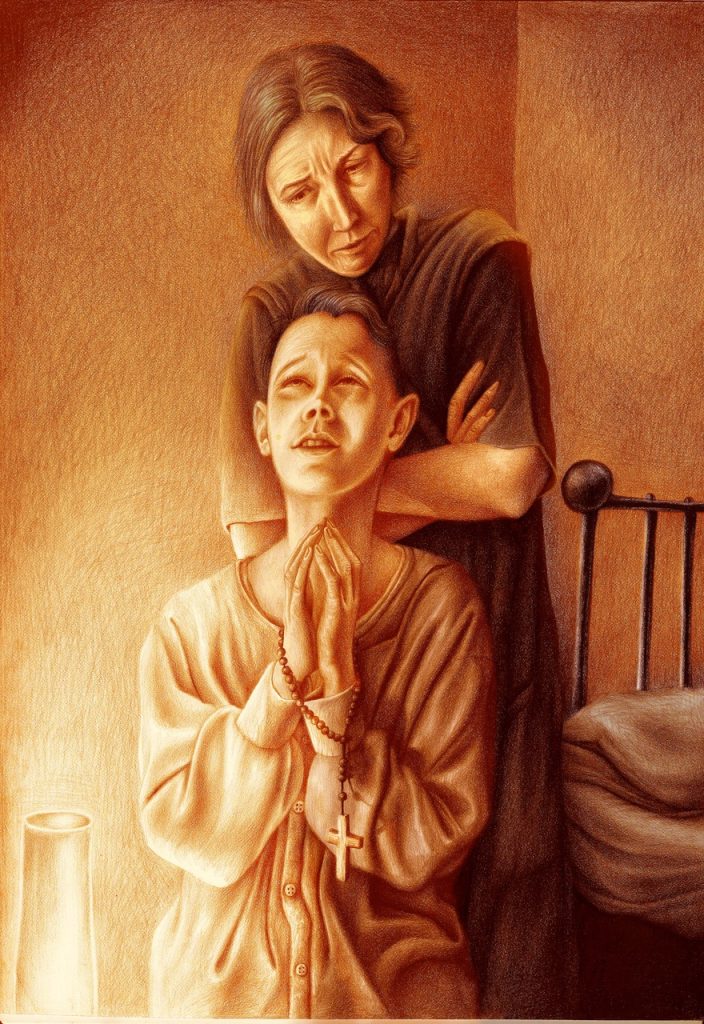 What did you study in college, and how relevant would it prove later in your career?
I did a foundation course in the University of Ulster and wanted to move into fine art but eventually decided I would rather be employed when I left Art College so opted for a degree in Graphic Design.
Your publishing company is called An tSnáthaid Mhór. What does the name mean?
The direct translation from Irish is 'The Big Needle' which is a very poetic way of describing the Dragonfly. Originally, if I were describing our company in English, I would opt for saying we are Dragonfly Press just to make life easier. I love the Irish name and would rather say we are The Big Needle if we had to address a client with the English equivalent . . . I don't think Dragonfly Press cuts it really!
For people outside Ireland, or who aren't familiar with the industry, tell us a bit about the challenges of publishing in Irish.
This could be different for other Irish language publishers, but as we are in the north of Ireland (which can still be viewed as a divided community) we have historical and political sensitivities to consider as well as the more traditional challenges which we share with probably any other children's publisher. Publishing in Irish has many considerations such as the dialect to use, the quality of the writing in Irish and of course the audience we are aiming to attract. Over the past few years, the quality of Irish language publishing has greatly improved, not only in terms of the production standards, but also the talent it attracts both in writing and illustration. This of course leads to a healthy competitive element between such publishers who now have a very good representation at the Bologna Book Fair as part of the Children's Books Ireland Stand.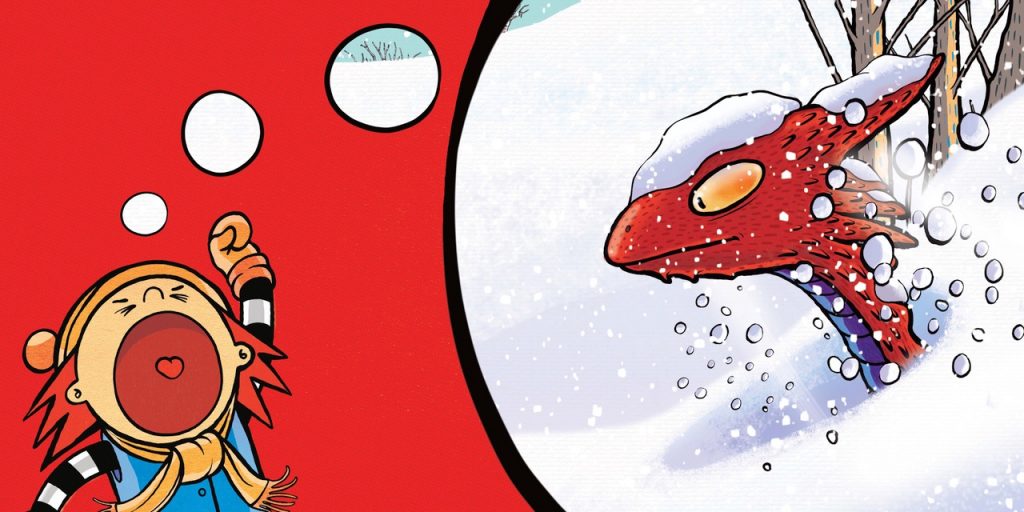 Tell us a bit about your process.
Since our inception around ten years ago, the process has not changed that much. We are a small team who focus on picture book creation to the very best of our ability. The quality of the writing and a rigorous editing process form the essential backbone that give us a semblance of quality control. We could, in a way be seen as a slightly maverick or even boutique publisher, which picks and chooses projects that it feels need exploring.
Initially we concentrated upon Irish myth and legend stories which needed to be reinvented for a modern reader, but now we are slightly more commercially driven with a focus on the development of characters which could be shared beyond books. The illustration and design work all takes place in-house, and we have a close relationship with local printers who are sensitive to our needs. The proofing of our projects can take up to one month as there are always small things you can miss . . . we really don't like missing the mistakes in the minutiae!
What's the weirdest experience you've ever had as an illustrator?
Many moons ago, I illustrated a title called A Field Guide To Irish Fairies, which was released in the USA through Chronicle Books. This garnered a lot of interest from people in the USA and Canada. One day, I got a phone call from a lady in the US saying she had seen the book and was a movie producer who wanted me to be the visual artist for a new 40 million dollar movie she was putting together. She said she would be in Belfast the following week and would I like to show her my work and then discuss the project over lunch in an establishment of my choice? Of course I said yes and put the essential arrangements together.
When she arrived, I showed her my work and she poured over all the details only to then tell me she had only come over to see me! I ignored the comment and suggested we go for lunch to discuss the project, which we did. I soon realised it was all a bit of a fantasy idea as she only had a script which had not been presented or pitched to anyone. The icing on the cake came when the bill for the lunch arrived and she had mysteriously lost her bag! The lunch was now on me. When I dropped her off to her bus, her friends were all waiting to embark as she was part of a tourist group about to travel up to Bushmills Distillery for free samples of Uisce Beatha. When she asked would I like to join her, I politely declined, wished her all the best, and returned to the drawing board!
What one piece of advice would you give to someone starting out on this career?
Work very hard and put the hours in. Be completely honest with yourself and always have more than one poker in the fire. The story above illustrates how you can be misled, disappointed and led up the garden path. However, sometimes things can fall into place that make all the sacrifice worth it! If you can, always say yes and don't turn down work unless you are very wealthy . . . and keep putting your work out there, you never know who's watching! The more you can do yourself, the better!
What's the most fun you've ever had on a job?
This just happens to be a recent event organised by Máire Zepf (The current Seamus Heaney Children's Fellow) in the Seamus Heaney Centre in Bellaghy with (the then Laureate na nÓg) PJ Lynch. It was called 'Head over Heels', and was an event where five Irish illustrators and two Irish authors responded to five winning stories from a schools-based writing competition.
As the winning stories were read out in front of the winning schools, the illustrators had to illustrate their given story live while being filmed with the footage being beamed live onto a huge screen at the front of the theatre!
I was proud to have been included in this project!
How have digital developments changed Irish language publishing and what changes can you see coming down the line?
As an Irish Language publisher, we have dipped our toe in creating book apps and e-books but I have to say, although these were all very exciting at the time, our love of the actual book still prevails!
The most interesting development for us has been the ditching of CDs in favour of QR code technology which can bring the book to life through a scanner on any mobile device be it a phone or tablet.
Because tablets or phones have fixed dimensions using plastic, aluminium and glass, the whole picture book experience feels rather removed as these materials feel hard and cold and the books have to be viewed according to the dimensions determined by the device which can max out at around 12.9" for an iPad Pro. No double-page-spread facility unless greatly reduced.
With the advent of OLED screens and AR, I could see how immersive reader experiences could be enhanced with flexible thin screen technology able to be unravelled from a roll to any size you wish. This would definitely enhance the viewing experience where AR technology could transport you inside a book in whatever form that may take! The mind boggles at the range of non-linear story arcs that would possibly need to be written! I think the lines blur between book and game here.
I still love the book!
What would you most like to work on that you haven't already?
My own fantasy graphic novel that sells all over the world, becomes a movie and has endless multi-million dollar possibilities for merchandising franchises! Or is that every commercial artist's desire?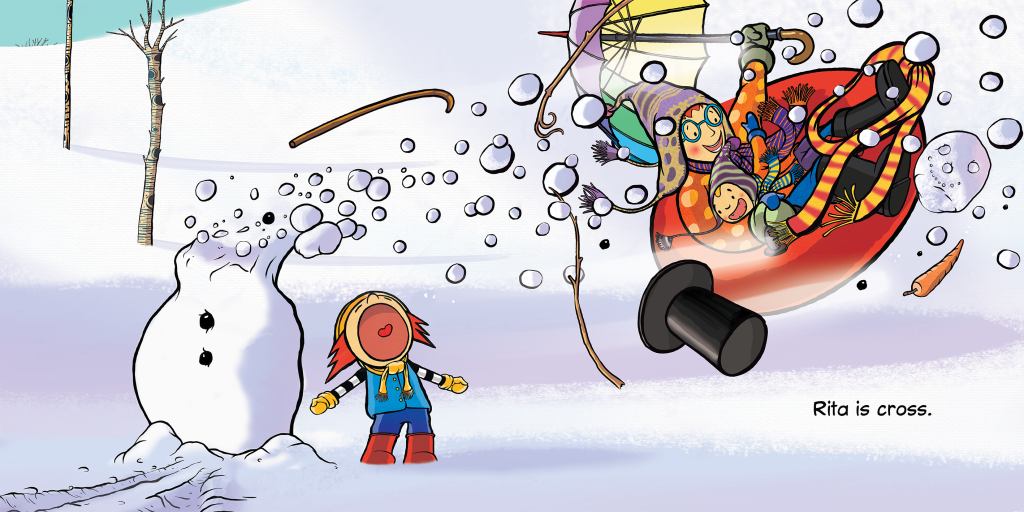 As a writer, what kinds of things do you like to add to a story purely to make it more interesting as an illustrator?
Really good characters!
What are you working on now, or what have you got coming up next?
We are beginning to work on co-edition book projects with UK publishers but at present, we are mainly concentrating on developing characters such as Rita by Máire Zepf for specific age groups that can be used in schools to help develop the use of Irish.
Thanks very much to Andrew Whitson for taking part in Paint Me a Picture. You can learn more about him and his work at: http://www.andrewwhitson.com/