In part 1 we explored the remnant of Dunseverick Castle and the Giants Causeway, but our day was only half over, so onwards we march…
Leaving the Giant's Causeway behind us, we contintinued in a north-westerly direction along the clifffs. Soon we came to Runkerry House, an imposing building holding station atop the cliffs. It was once the home of Lord Macnaghten, who owned much of the nearby town of Portballintrae.
We were convinced the building must be haunted, though apparently it has now been converted into a number of apartments. Spooky apartments!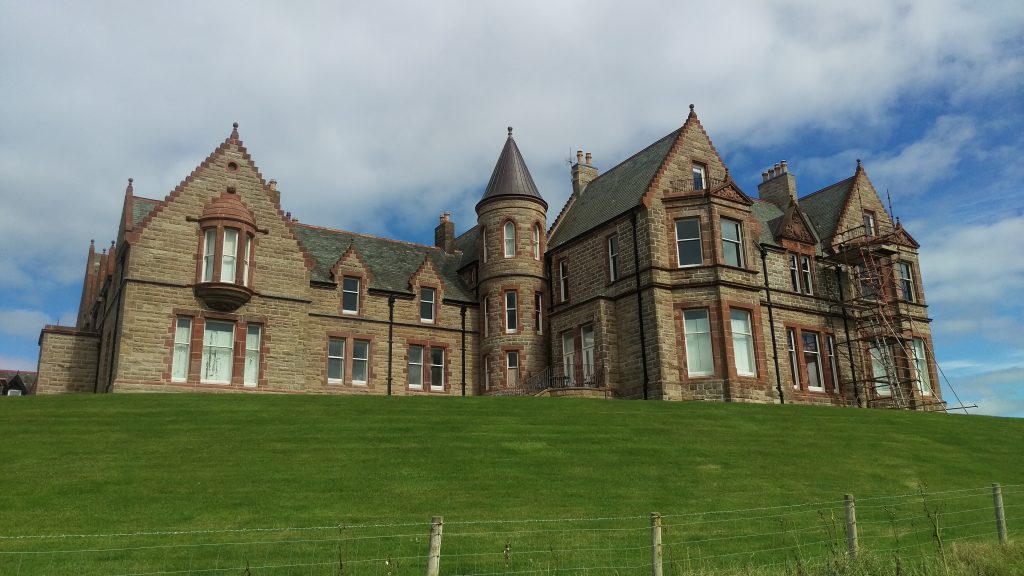 Past this, the clifftop gave way to a beach, and we joined the narrow-gauge railway line from Giants Causeway to Bushmills. This ran along the beach before turning inland towards the famous whiskey making town.
We left its path to continue around the coast into Portballintrae.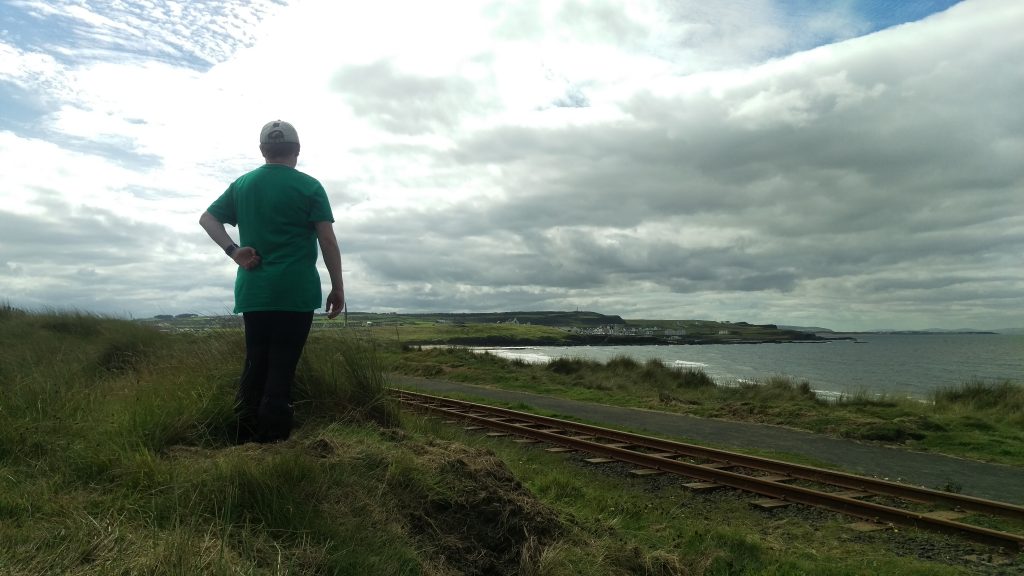 Crossing the river, the path took us through a golf club, under a pretty bridge that allowed the golfers to pass over.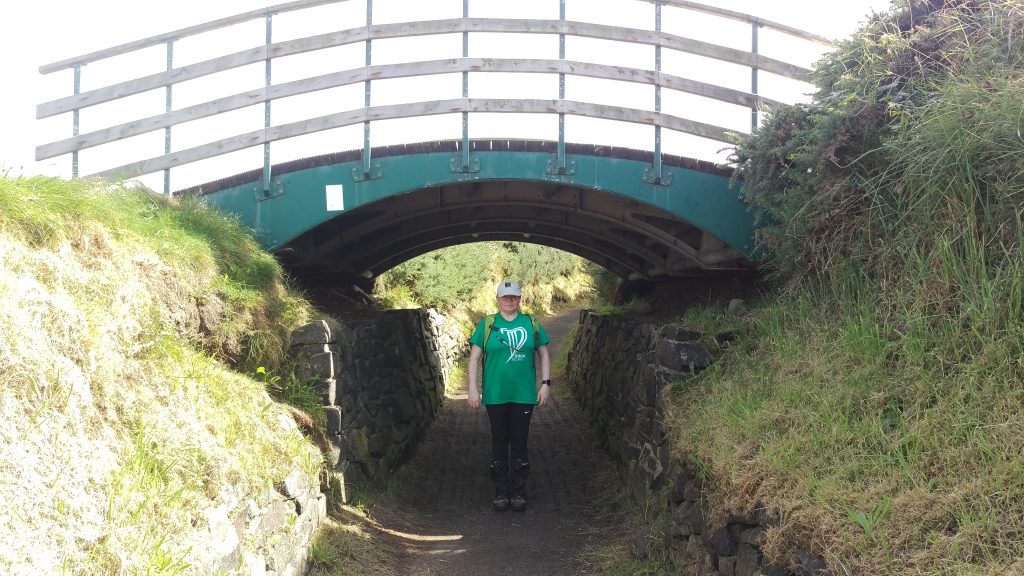 We continued through Portballintrae, a sleepy little seaside village with some quite pretty old houses and some rather ugly modern ones.
After this, the cliff/side walk came to an end, so we had no choice but to continue on the road for the last couple of kilometres to Dunluce. There were still pretty views, but not of the same calibre as the clifftop walk earlier.
It was worth it, as we soon reached the fantastic Dunluce Castle.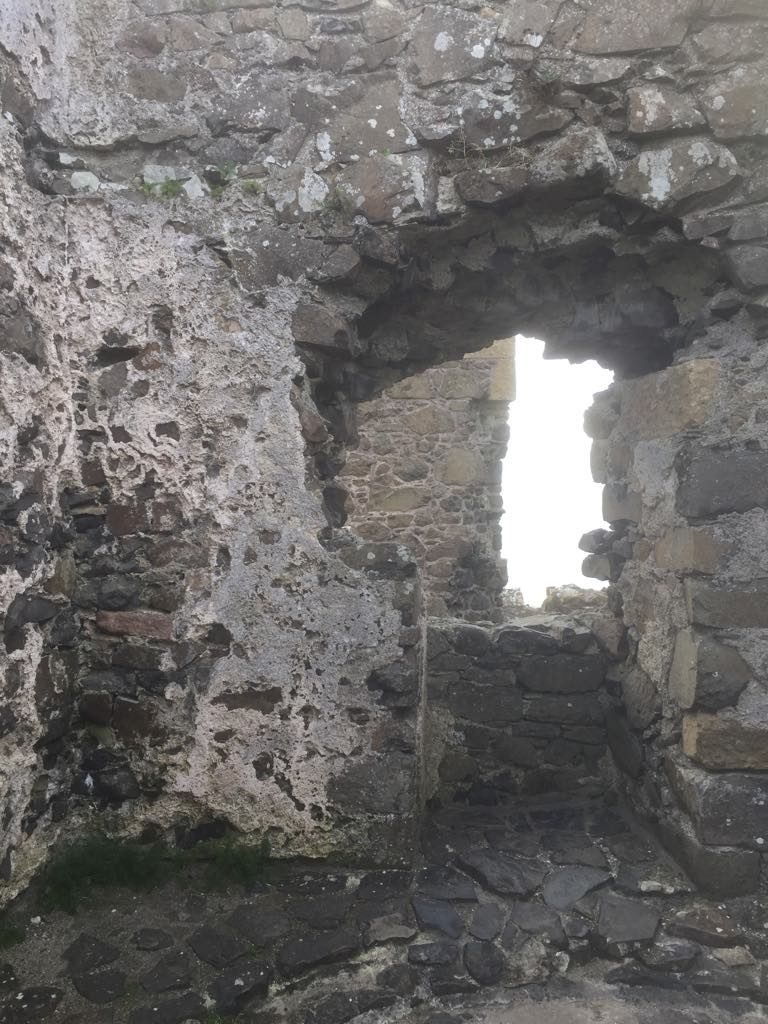 There have been castles on the site at least since the 13th century, and possibly earlier. The current castle was mostly built in the 16th century, but like many structures in use for an extended period, was regularly revised and added to, keeping in line with castle building trends.
It's not hard to see why it would be chosen as the location for a castle. It sits on a tiny rocky island, jutting out of the sea, with a bridge connecting to the mainland.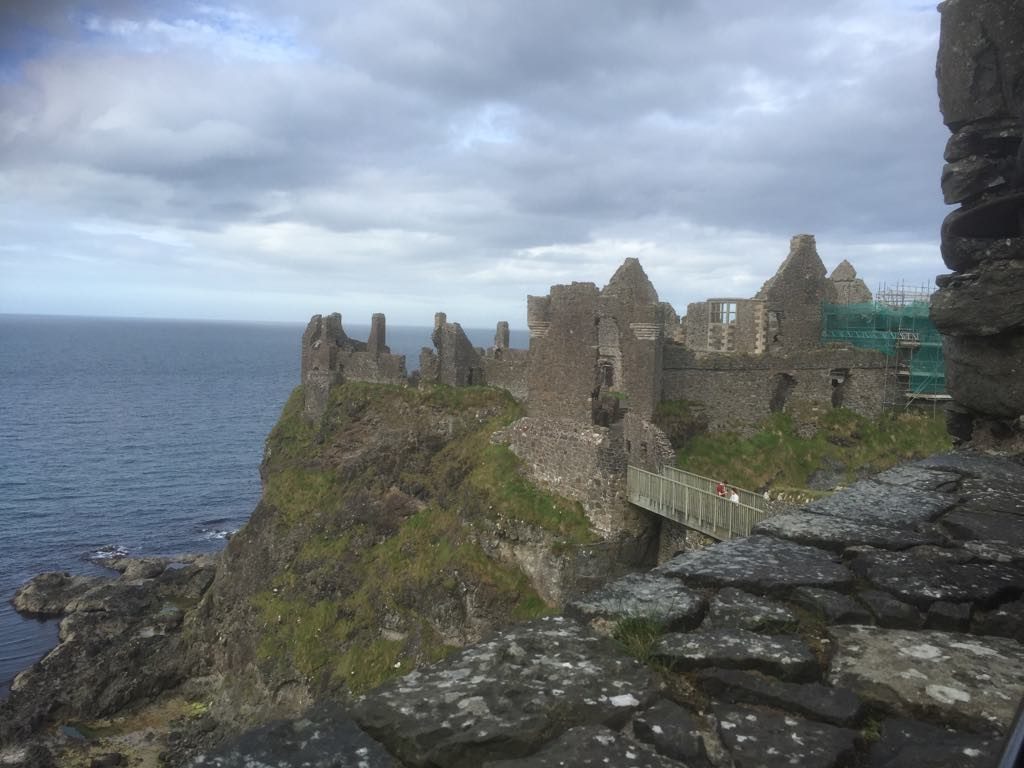 Although in ruins, the castle is fantastically preserved, and it's not hard to picture how different parts were used during its life.
Helpful signs have been placed around the castle, depicting how an area would have looked when in use, and helping to piece together the history.
We arrived late in the day, and only had an hour before the castle was closing. It would have been easy to lose ourselves for several hours.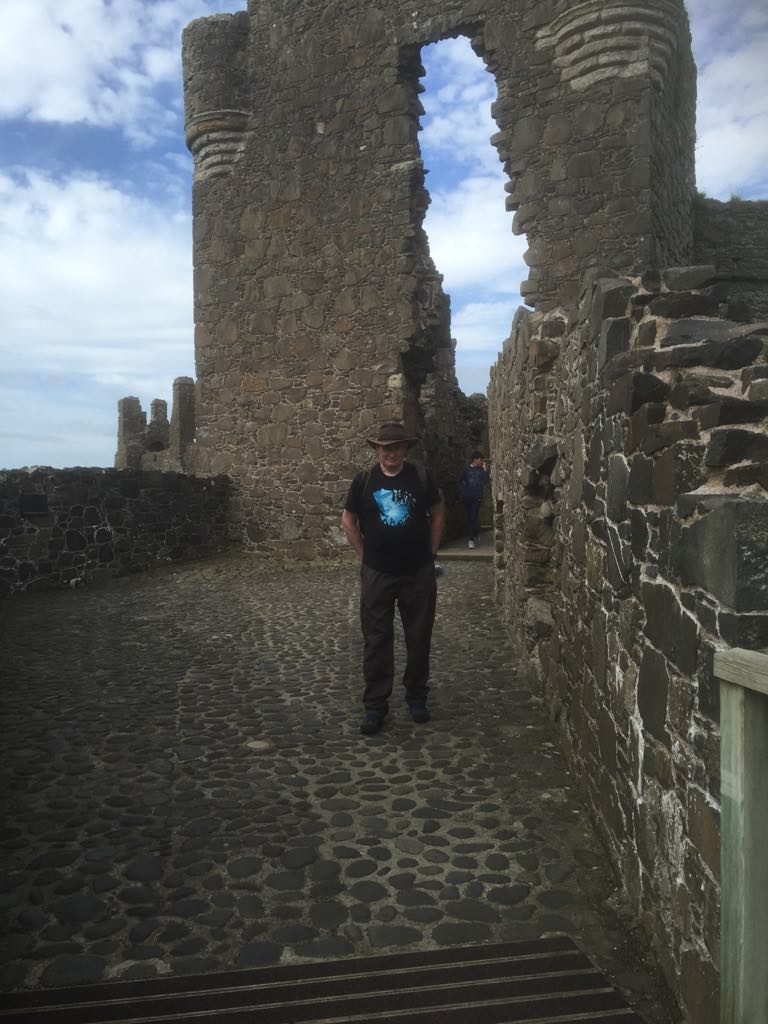 You can reach Dunluce by car or bus, if you don't fancy walking quite as far as us!