Fáilte, a cháirde!
It's that time again! The time that people who would like to be on paneling look forward to the most. It's the Great Worldcon 2019 Mailing!
If you have submitted a Programme Participant Query form, you should have received a survey by now. Everyone who wants one will receive a survey. Although this creates a massive amount of work for the programme team since it inevitably means that we receive far more requests than we can ever hope to fill, it is absolutely worth the extra work. The result will be a diverse, engaging, informative, talented, and world-class group of programme participants who are going to help us create the best Worldcon programme yet!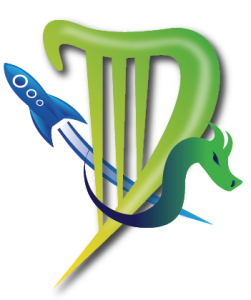 There are a few things that you should know as we begin sending out the surveys. So, we created a Top Ten List for Things You Want to Know About Programme:
You can't get a survey without filling in the Programme Participant Query Form. There are NO exceptions.  One question in the form – if answered "yes"  – allows us to contact you.
Everyone who fills in a form will receive a Dublin 2019 Programme Survey (if you answered "yes" to the Contact question).
The first batch of surveys were emailed to 700+ people on Sunday, 25 November 2018.  This includes everyone who previously submitted a query form, and agreed to be contacted by Dublin 2019. (In other words, they answered "yes" to the Contact question.
If you were expecting a survey and you didn't receive one, please check your Spam folder. If you don't have a survey email anywhere in your email, you need to submit a form.
If you submit a form after the initial survey mailing, the next mailing will happen in a couple of weeks and will continue on a regular basis over the next few months.
Confirmed participants, will be sent an email officially inviting them to be on the Dublin 2019 Programme. Their name will then then be included in the next batch of confirmed participants, which go up about once a month.
All participant surveys are considered applications to be on programming, and all applications will be answered by Summer 2019.
If you don't get invited to be on programming shortly after submitting your survey, we ask that you be patient. We have over 700+ surveys to review today with more and more coming in over the next few months. Responses will take time.
All programme participants are required to purchase a membership to Dublin 2019 – An Irish Worldcon. Membership purchase does not guarantee placement on programming and having a membership already purchased is not a prerequisite for placement on programming; i.e. you can purchase your membership at any time as long as they are available.
If you have any questions about programming, the query form, the survey, etc., please contact the Dublin 2019 Programme Team at programme@dublin2019.com.
Now, go check your email boxes (and spam filters!) and see what the Dublin Programme Fairies left for you.
Standard Information that Everyone Should Know
Dublin 2019 looks forward to hearing from you! To learn more about the Dublin 2019 Programme division, our dates, and processes, please review our Programme Q&A. We also have additional information in our Code of Conduct that we are asking all of our members to review as well.  If you have any further questions, please contact us at programme@dublin2019.com or visit us at https://dublin2019.com/programming/.
Slán go fóill.