This month Oisin McGann is joined by Lily Bernard.
Back in 2013, Children's Books Ireland put together an exhibition of the work of Irish children's book illustrators entitled Pictiúr, which ended up touring parts of Europe before returning to be displayed in the Irish Museum of Modern Art, among other venues. I was familiar with most of the artists' work, but there were a few names that were new to me. One of these was a French illustrator named Lily Bernard, who had produced striking artwork for Tommy Donbavand's Scream Street series of books. After studying fine art and animation in France, Lily started her professional career with Barley Films in Dublin, and ended up at the Cartoon Saloon in Kilkenny as a background artist. Now working as a concept artist and art director, she has worked on some of the company's most critically acclaimed projects.
How do you think growing up in France has influenced your aesthetics, compared to artists in Ireland?
I grew up watching a lot of Japanese anime, reading French and European comics, playing PC video games, and eating croissants. This built a lot my appreciation for the visual arts in entertainment. There is also a great culture of children book illustration, and even more nowadays. We also had a lot of American animation of course. Over all, I believe we were surrounded by a lot of really different styles, as well as wine and Camembert baguettes. For my generation, working in an artistic profession is rather well respected and encouraged in France. And there are museums everywhere. It's free for art students 😉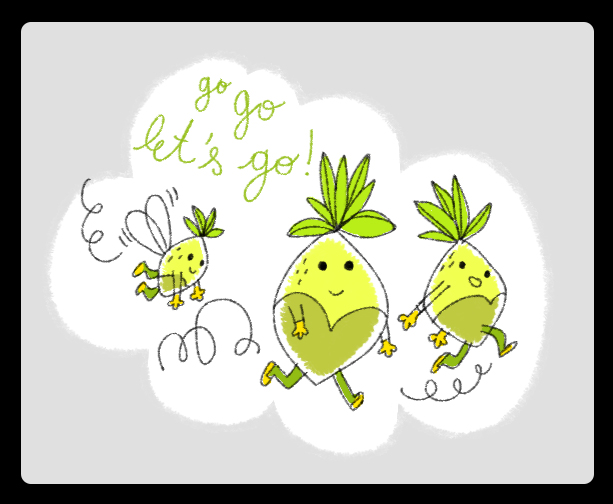 Who are the artists who've had the biggest effect on you?
It isn't easy to know who inspires us the most. I've had a big mix of inspiration. Inuit art! Especially Pudlo Pudlat. Check his work out. Quentin Blake's book Drawing for the Artistically Undiscovered was the best cure to feeling lost about how I should or shouldn't draw. I got a pretty huge smack in the face when I discovered Masaaki Yuasa, Moebius and Druillet, Mary Blair, Shigeru Mizuki, Anouk Ricard, Ghostshrimp, Hobo Divine, Chiyomi Hashiguchi, Amanita Design, Pixel Jam, Katamari, Yuri Norstein. These are the first I think of, but there are so many more . . . And younger: Yoichi Kotabe, Jim Henson, Lucas Arts Games, The Wind Waker, Samurai Jack, Osamu Tezuka, Tove Jansson . . . Everyday, I discover plenty of incredible artists online or around me.
The films you've worked on with the Cartoon Saloon have a real picture book feel. Is this a conscious influence, or did they just evolve that way?
I think the art directors got their own inspiration from various artists. For example on The Secret of Kells we wanted something very flat to suggest medieval drawings or stained glass. The nature imagery is based more on Celtic knots and curls. Gustav Klimt was also one of our references, actually. Overall, this studio is putting a lot of effort in creating original styles, working on details and atmospheres, I think.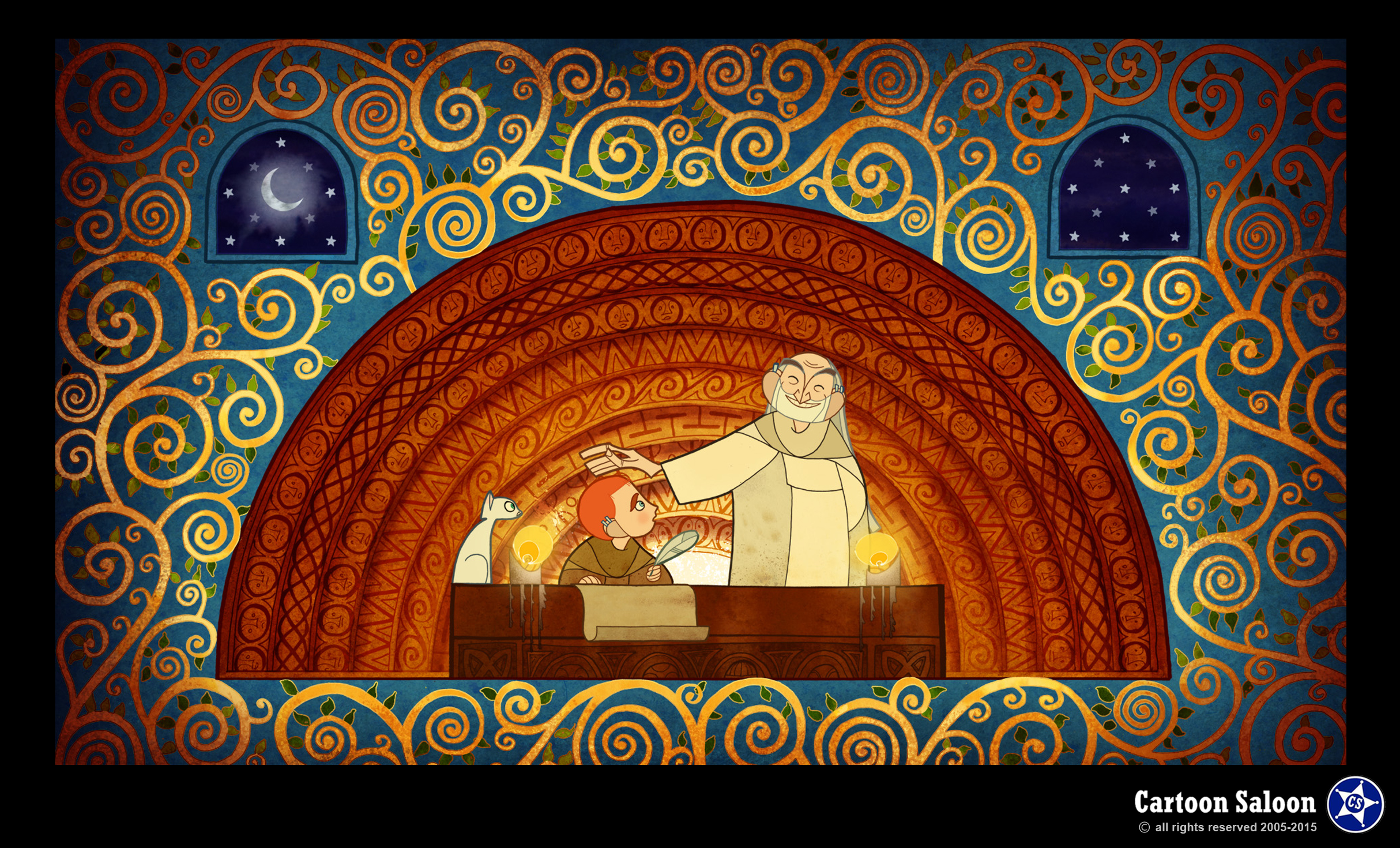 How does your process vary, depending on the job you're working on?
We work partially on paper, which is very nice. Tracing lines, painting textures and assembling them in Photoshop, then working on the atmospheres more – this is one of the main approaches on all our feature films (The Secret of Kells, Song of the Sea and The Breadwinner). On other projects, it often saves time to draw directly in Photoshop though. But when it comes to the process itself, from the storyboard, I like starting with a colour sketch. It helps me a lot to have an idea of the atmosphere and composition. It always looks better than the final background, I find, because a sketch or a doodle is always so full of energy. Keep your doodles and sketches! They are precious!
What one piece of advice would you give to someone starting out on this career?
Jump! But don't forget a parachute!
What's the most fun you've ever had on a job?
Teams change a lot in Cartoon Saloon, but you often find yourself surrounded by a good bunch of funky people. So it's always great to work together and hang out with them and easy to have a blast, even when a production is under a lot of pressure. There is potential for utter fun in every day – you've just got to seize it. And, we live in Kilkenny after all!
How do you think the web has changed the environment for professional animators?
Artists can share and learn from each other so easily. The culture of image is omnipresent through Tumblr, Pinterest, Instagram, etc . . . They can be contacted directly by studios for job offers. Even here, for recruiting, we browse portfolios online if we need to fill a specific position. Before we had to print and send our work or come to the studio we'd like to apply to. The internet looks like it has everything for someone working in this industry nowadays. An artist can get a lot of recognition through it, though personal networks will always make a difference. Studios would often trust recommendations from people who've worked with their company.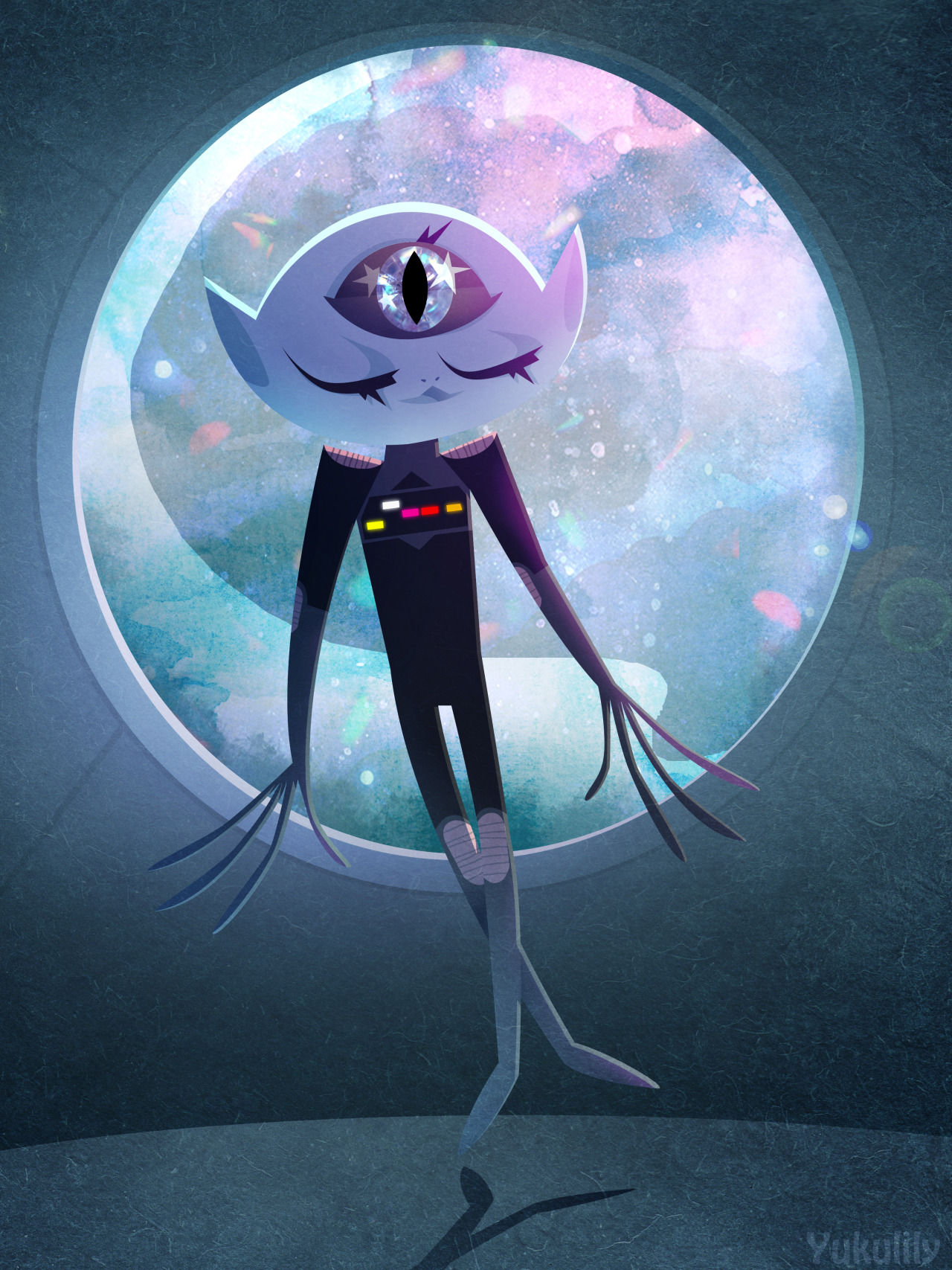 What would you most like to work on that you haven't already?
Video games, script writing, stop-motion, puppetry, comics, illustration, land art, a colouring book for adults! A lot! I'd better get crackin' or I'll need more lives to do everything . . .
If anyone wants to hire me for these, contact me! 😀
You started out in animation working as a background artist. Do you think your approach to illustration work would be different if you'd started in a different area of animation?
What's bizarre is that I never really draw backgrounds for myself. I love very simple funny doodles. So I'm pretty much doing the contrary of my actual job in my spare time. I would have loved to do that for a living though, but background artist has a pay-check at the end of the month and I can't animate . . . C'est la vie!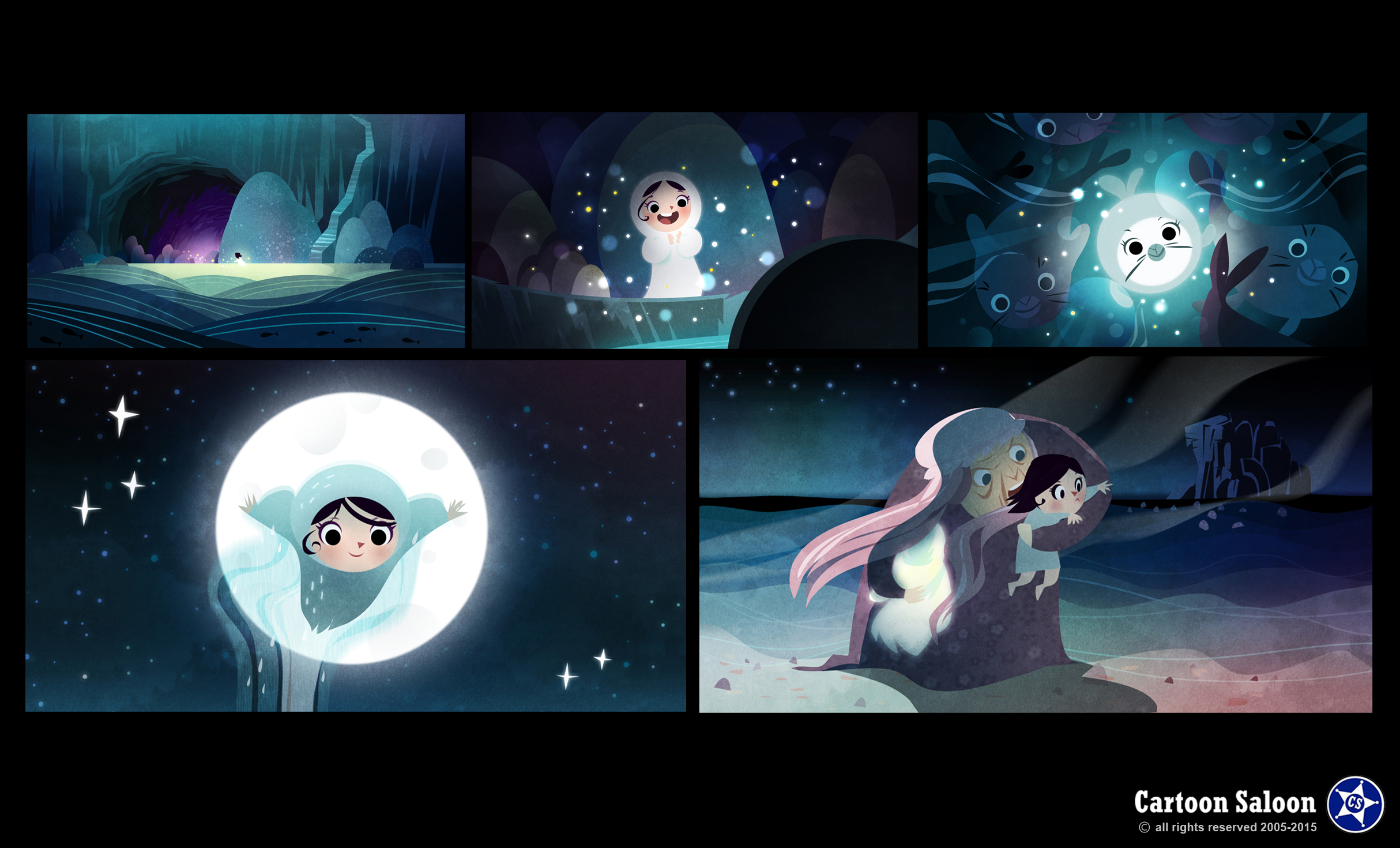 Are you content to work alone on projects when the opportunity presents itself, or do you miss the buzz of a studio?
Working in a studio and/or with a team is very motivating. I love it! Being on my own gets really depressing after a while, to be honest. I'm rather quiet and autonomous, but being around people is the best. I'm happy in the corner of a busy room.
What are you working on now, or what have you got coming up next?
Right now, my job is to create concepts for any project that comes in Cartoon Saloon.
Switching styles from one day to another was quite acrobatic for the first few months, but these days I feel more and more comfortable with experimenting. Another thing is that I find I put more of myself into each artwork with this new position. It's probably because I don't know what I'm doing, so I'm just doing it and seeing what happens. I think it works. I hope it does . . . Where is my parachute?!
Thanks very much to Lily Bernard for taking part in Paint Me a Picture. You can see more of Lily's work here: Tumblr, DoodleLab, Professional Portfolio.