Words to that Effect is a new Podcast by Dublin based Conor Reid. In Episode 3, he chats with Jack Fennell, author of Irish Science Fiction, about Irish Science Fiction. I thought this was a perfect time to refresh everyone's minds about the depth and breadth of the subject. As you pour over the program for Helsinki, this may help you to hone in on the Irish fiction!
Don't forget that Jack Fennell also gifted the bid with his Irish Science Fiction Bibliography. We may have a few hard copies left at the bid table at Worldcon…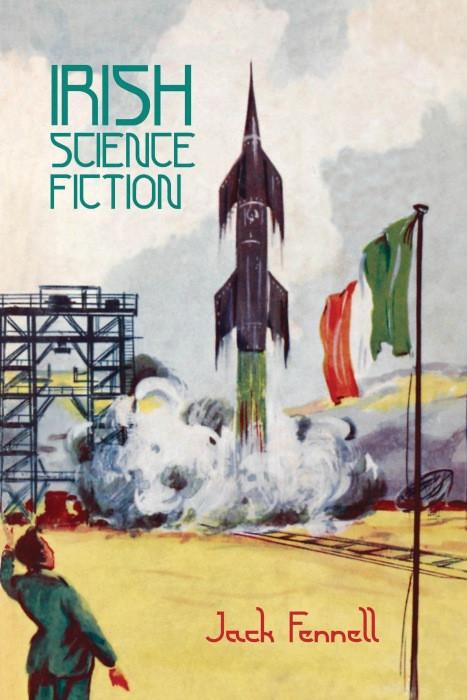 Here's a brief word from Conor about himself and the show:
I am a writer, researcher, teacher, and podcaster based in Dublin. My background is in English literature – I did a PhD in the field of popular literature in Trinity College. I love academic researching and writing, and it's something I continue to do (The Science and Fiction of Edgar Rice Burroughs is my forthcoming book – out later this year!). However, I have always felt that so much of what I have learned in an academic context must be of interest to a wider audience. I have researched a lot of things over the years: pulp fiction, Victorian ghost stories, dinosaurs, life on Mars, cave men, talking apes, telepathy, evolutionary theory, detective stories… and so much more. Surely there's an audience for that in a literary podcast?!
So, in June 2017 I started 'Words To That Effect', a research-driven, story-telling podcast with an expert guest in each episode. There's a new episode every fortnight and so far I have looked at Invasion Fiction, Sherlock Holmes and Spiritualism, and Irish Science Fiction. For fans of sf, fantasy, or horror there will be plenty of upcoming episodes to enjoy.
The show is available on iTunes, Stitcher, and anywhere else you can listen to podcasts and the website.