This week, James Shields takes us to Dunmore Cave near Kilkenny…
Not far from the south-eastern corner of Ireland lies the town of Kilkenny, often referred to as "Ireland's sixth city". Though not officially recognised as a city, it has its own cathedral and was briefly the capital of the "Catholic Confederacy of Ireland" from 1642 to 1649, so it will be no surprise to learn the area is steeped in history.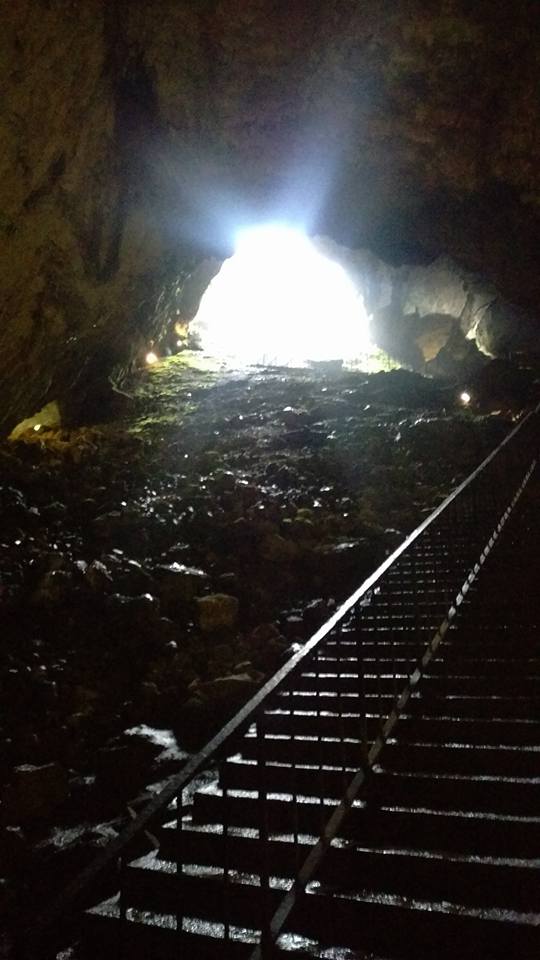 10km outside the town is Dunmore Cave. One of Ireland's largest natural cave systems, it contains over 300 metres of caves and descends nearly 50m at its deepest point.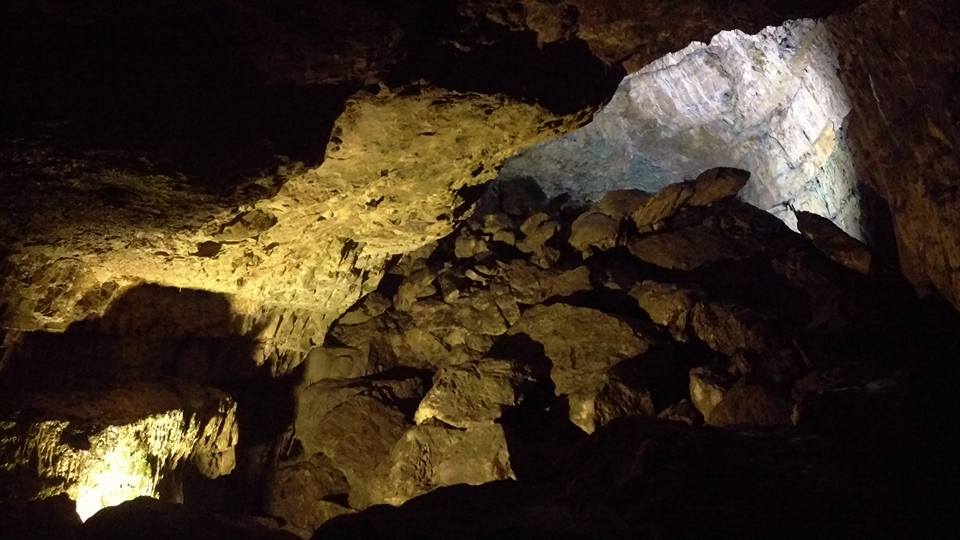 The caves are entered from a visitor centre. There are guided tours available, and admission is just €3 for adults. Unfortunately, it's not easily accessible by public transport. However, if you are hiring a car and driving around the south-east, it is well worth stopping off to visit the caves.
The name Dunmore comes from Dún Mór, meaning "great fort", but the cave has an older name, Dearc Fearna, which means "cave of the aldars". It is mentioned in the Triads of Ireland as one of the three darkest places in Ireland. Dearc Fearna is also listed in the Annals of the Four Masters, a 17th Century text, as the site of a great viking massacre in the year 928, where over 1000 people who were hiding in the caves were smoked out and slaughtered. Skeletal remains from approximately this date have been found in the caves, as have gold, silver and other treasures from the age.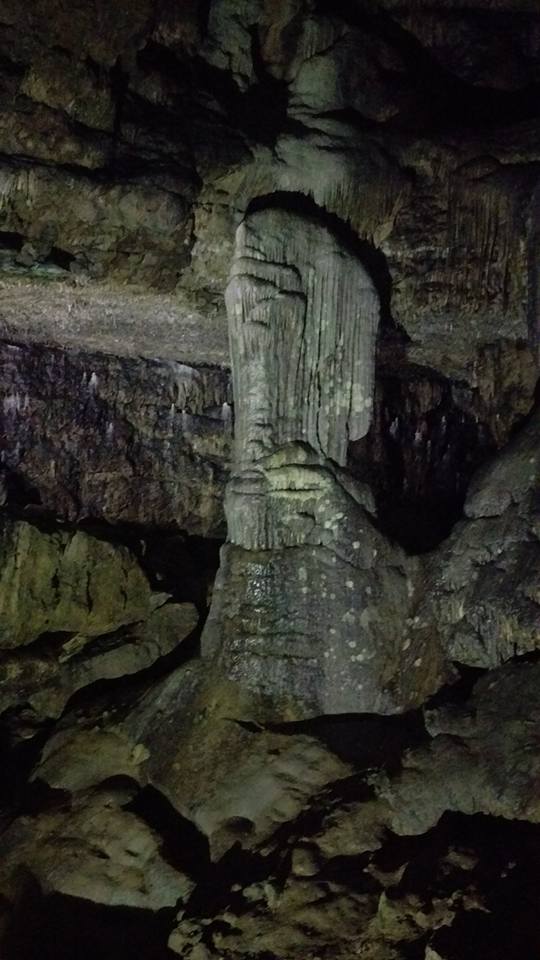 One of the most famous features in the cave is known as the "market cross", a huge cross shaped formation almost 6m tall. There are also various side caves and passages to explore, some of which have had staircases added to make them reachable. All the parts that can be reached are fairly easy to get to, but you do need to be prepared for quite a lot of stairs!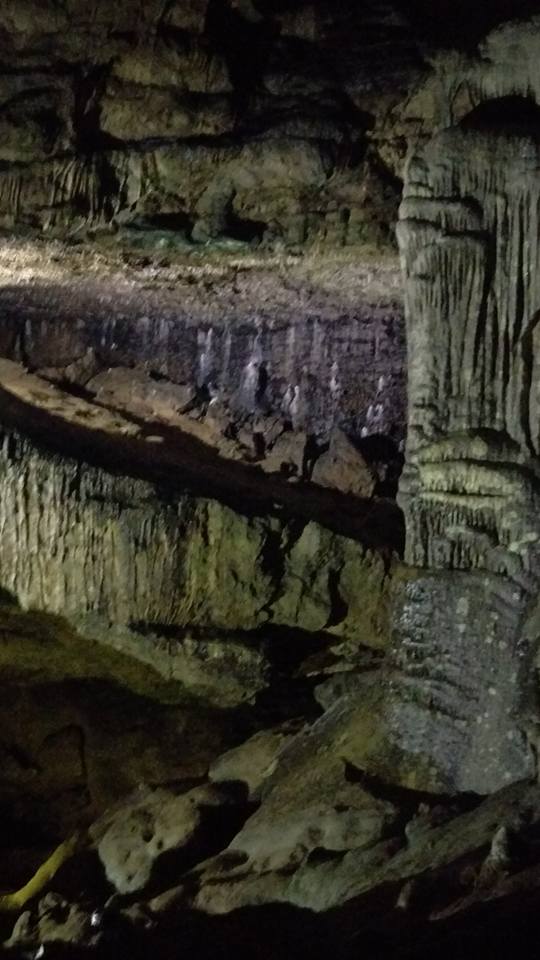 There are many legends around the caves. Perhaps the most famous is of the Banghaisgidheach, ferocious mythical giant cats that made their homes in Dunmore and other caves around Kilkenny. Perhaps they are still hiding in Dunmore cave, but fortunately we didn't see any.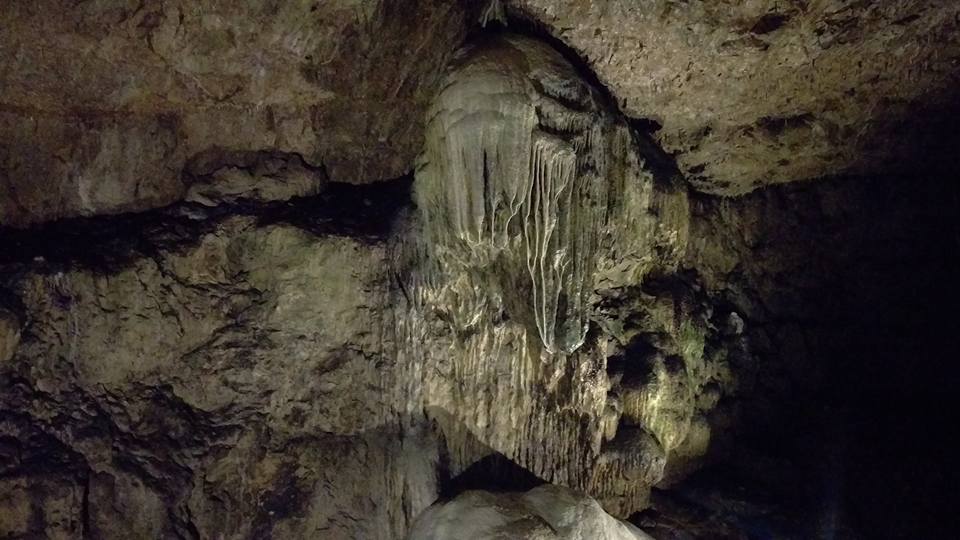 More recently, the caves were used for illegal gambling in the 18th and 19th centuries, as well as a handy hideout for smugglers and people wanting to stay out of sight of the authorities.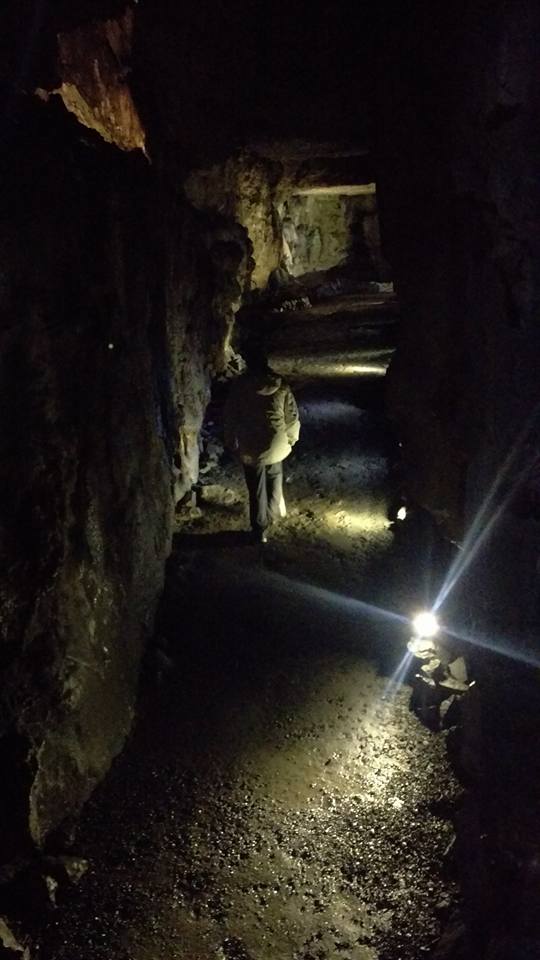 Dunmore caves might not be somewhere to make a special trip to, but if touring the south-east, they are well worth stopping off for an hour or two.
---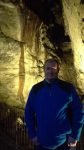 James Shields is coordinator for the Touring Tuesdays blog, and is also working on the Children's Programme team as well as producing the Hugo Awards finalists announcement video for Dublin 2019. Outside of conventions, James is a massive LEGO fan and a former LEGO ambassador for Ireland and a founding member of Brick.ie, the Irish Association for Adult Fans of LEGO.