Whenever people tell me they're going to visit Dublin, the first thing I always do is urge them to make sure they get out of the city at some point. It's not that Dublin isn't a terrific city, with lots of wonderful corners to explore—you'll know that already if you've been reading this blog. But if you're going to come all the way to Ireland, you must see some of the stunning landscape as well.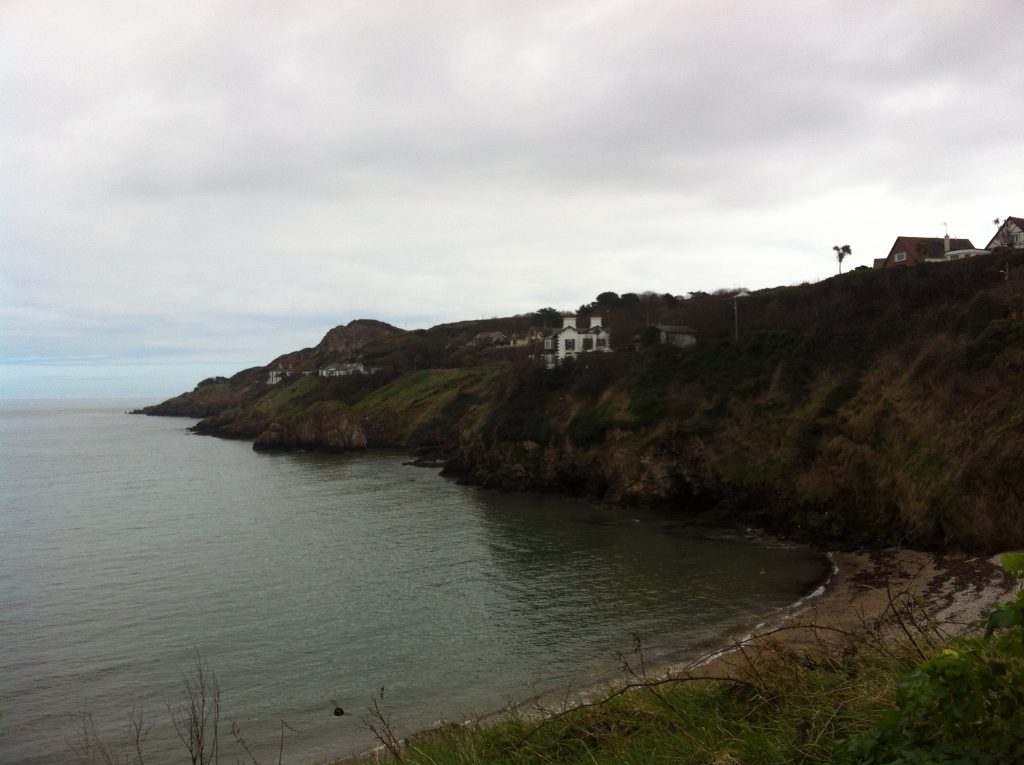 The west coast is usually the first place I suggest, but if you don't have time for that, there are some amazing day trips you can take from Dublin to places like Glendalough. The problem is—and I get this—if you're in town for Worldcon, and your time is very limited, even a day trip can seem like a significant commitment. That's why walking the Howth cliff path is such a great way to get a taste of the Irish coastline and countryside even if you only have a half day to spare—and you can get there in under half an hour by hopping on a DART train in the city centre.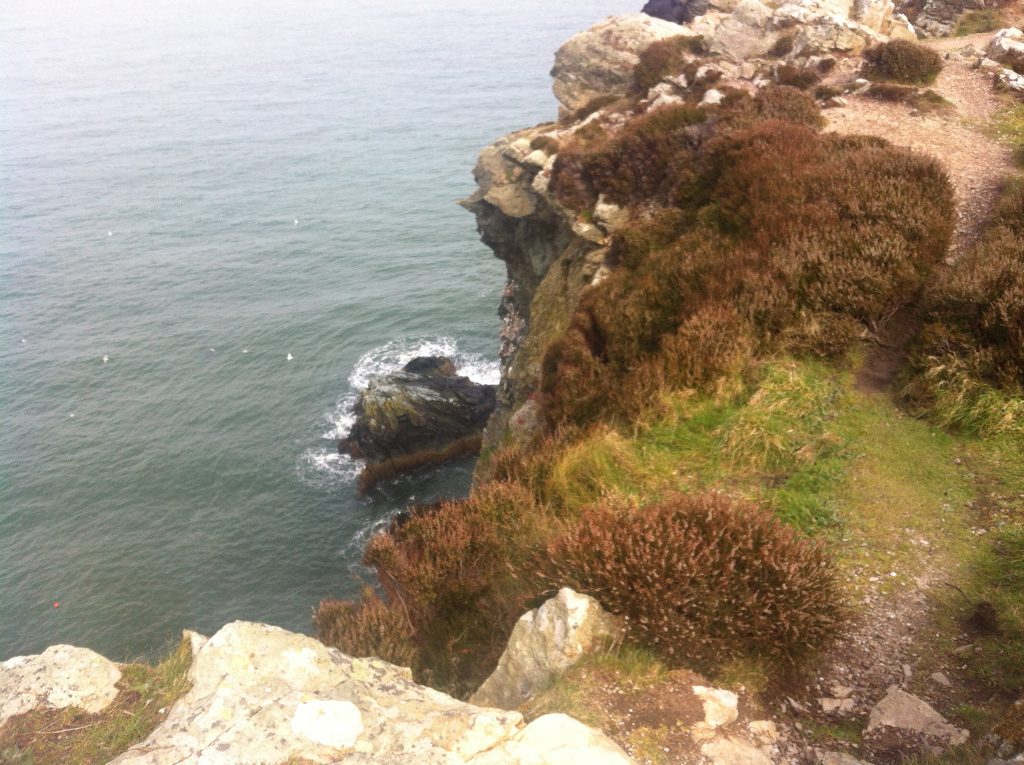 This is an easy walk that shouldn't take more than about three hours if you are reasonably fit and may take far less (but I am a big believer in taking your time and soaking up the atmosphere). There are generally quite a few other people walking it, and women travelers, you can feel absolutely safe doing this solo, as I did. I was going to add here that I also am not super-observant and have a terrible sense of direction, so I can reasonably reassure you that you are unlikely to get lost. However, when doing a bit of research online to write this, I was surprised that several people mentioned that they found the trail to be poorly marked and that they ended up on the wrong path at some point—so I'll amend that to say that even if you take the wrong path, you'll just end up going a different way and not in need of rescue by some wilderness team. (In fact, in looking at the trail maps online and reading other people's descriptions, I suspect that I lost track of the proper trail near the end, so I am living proof that you can have a lovely walk even if you do it wrong.)
But I'm getting ahead of myself. First, go to Dublin Connolly, the main train station on the north side, and get a DART train to Howth. This is a commuter train and there will be lots running all day, every day, except perhaps for Sunday when they are more infrequent. You can buy a ticket at the ticket machines in the station. Go all the way to Howth—there is also a station called Howth Junction, but that's not the one you want; you want the one that's just called Howth.
From the station, walk through the town and up the hill to get to the trailhead. Green arrows should mark your way, or you can ask a friendly local.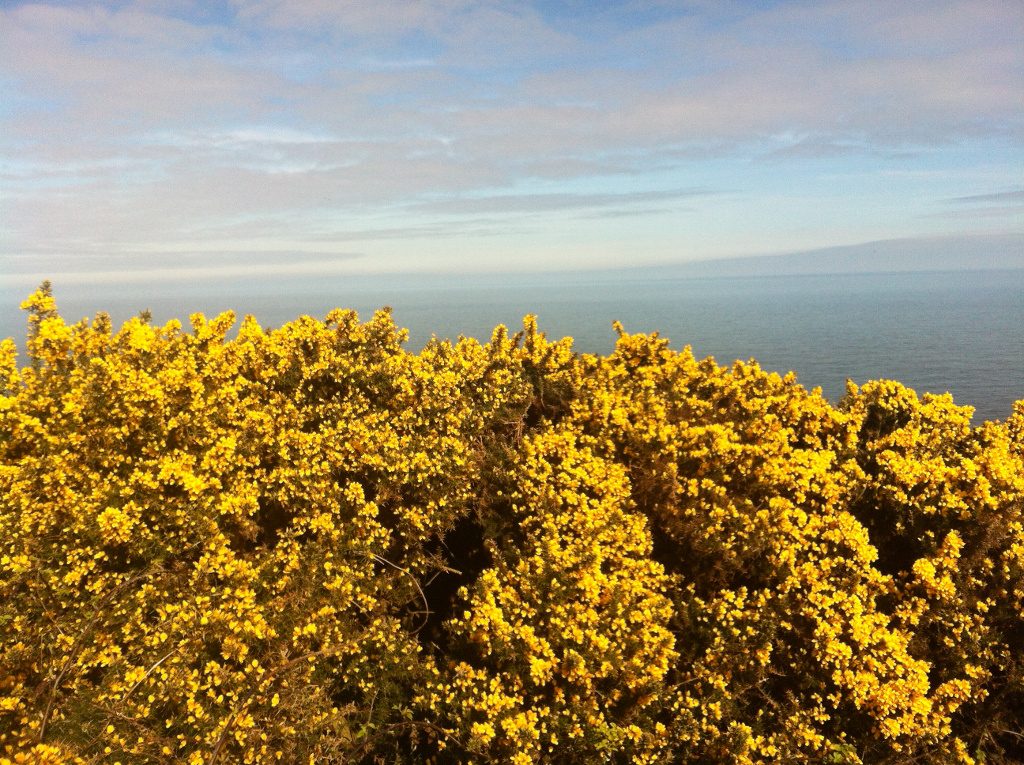 Once you're on your way, you get views that look like all those tourist brochures and websites of Ireland you've looked at.
These are the 15th century ruins of St. Mary's Abbey, although there have been churches on this site since the 11th century. The island just beyond is called Ireland's Eye.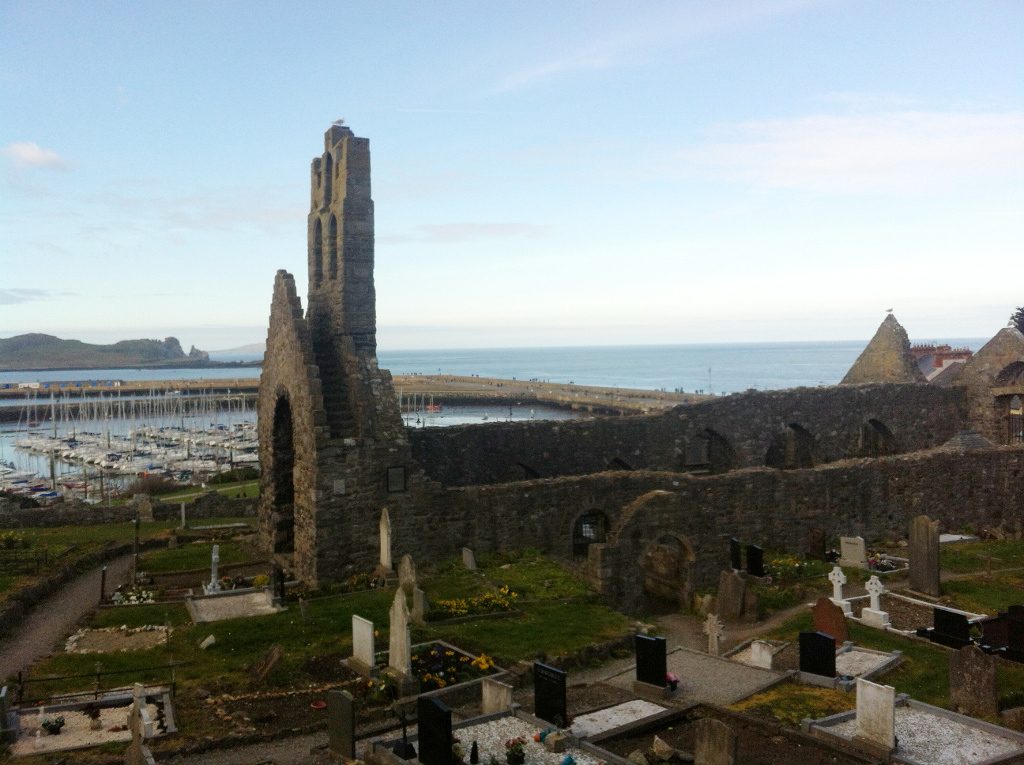 If you have the time, you can hire a boat that will take you out to Ireland's Eye. The island is tiny, and it's been decades since I've been out there, but on a nice day it can be a really pleasant little expedition.
When you get back into town, instead of hopping back on the next DART right away, stop in at the Bloody Stream, which is a really cosy pub attached to the train station. Have a drink or even some food—you've earned it, and I can recommend the seafood platter for one.
Do your research, read about the trail online and assess your own capabilities. I did this walk in an old battered pair of low-end hiking boots with ankle support. Always take some rain gear in Ireland, even if the weather's nice; carry water; bring snacks, if, like me, you think a snack or a picnic during a day hike is one of life's great pleasures.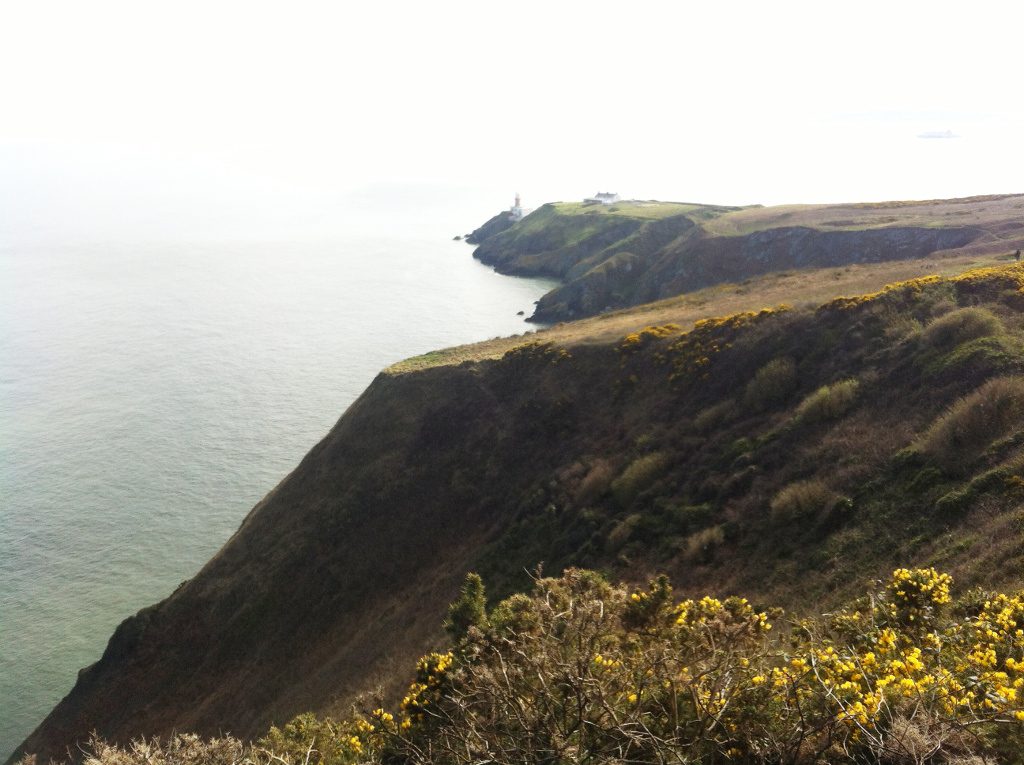 Summer days in Ireland are really long, so you could conceivably head out to Howth as late as mid-afternoon and easily complete this hike (and probably make it back to Dublin) while it is still daylight. The coastal scenery of Ireland is truly enchanting, and I urge you to schedule at least a little time out of the city to enjoy it.
---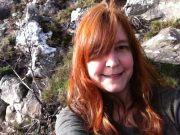 Lynda E. Rucker is an American writer who has lived in Ireland several times, most recently from 2012 to 2015. She has sold dozens of short stories to various magazines and anthologies. A Shirley Jackson Award winner, she has had a short play produced as part of an anthology of horror plays on London's West End, has collaborated on a short horror comic, and is a regular columnist for the UK horror magazine Black Static. Two collections of her short fiction have been published, The Moon Will Look Strange and You'll Know When You Get There, and she edited the anthology Uncertainties III for Dublin-based Swan River Press. She currently lives in Berlin.