This week Carolina Gomez Lagerlöf takes us walking around Inishbofin Island in Connemara.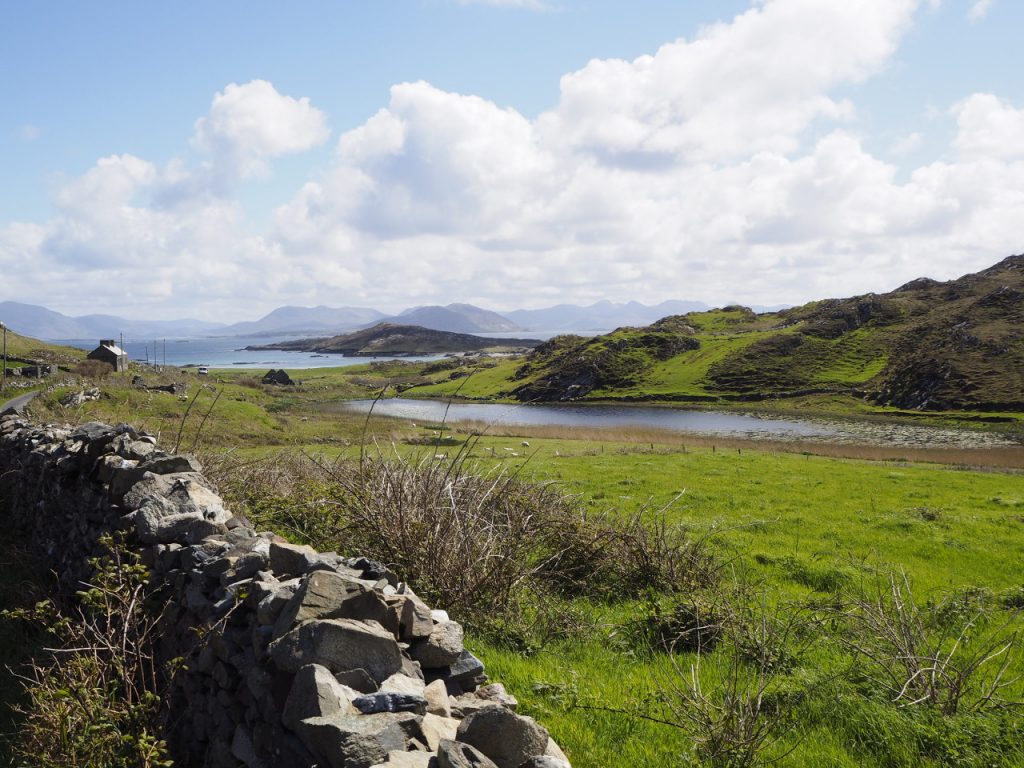 Hiking is one of the best ways to experience a new country.
This time I wanted to see more of Ireland than just Dublin. I did it the easy and comfortable way, by booking a self-guided hiking tour from one hiking tour company. There are several of these around Europe and these kinds of holidays are getting more and more popular. You choose a tour, they book the accommodation, provide maps and walking descriptions, book transfers and also transfer the luggage for you. The only thing you need to worry about is the day pack.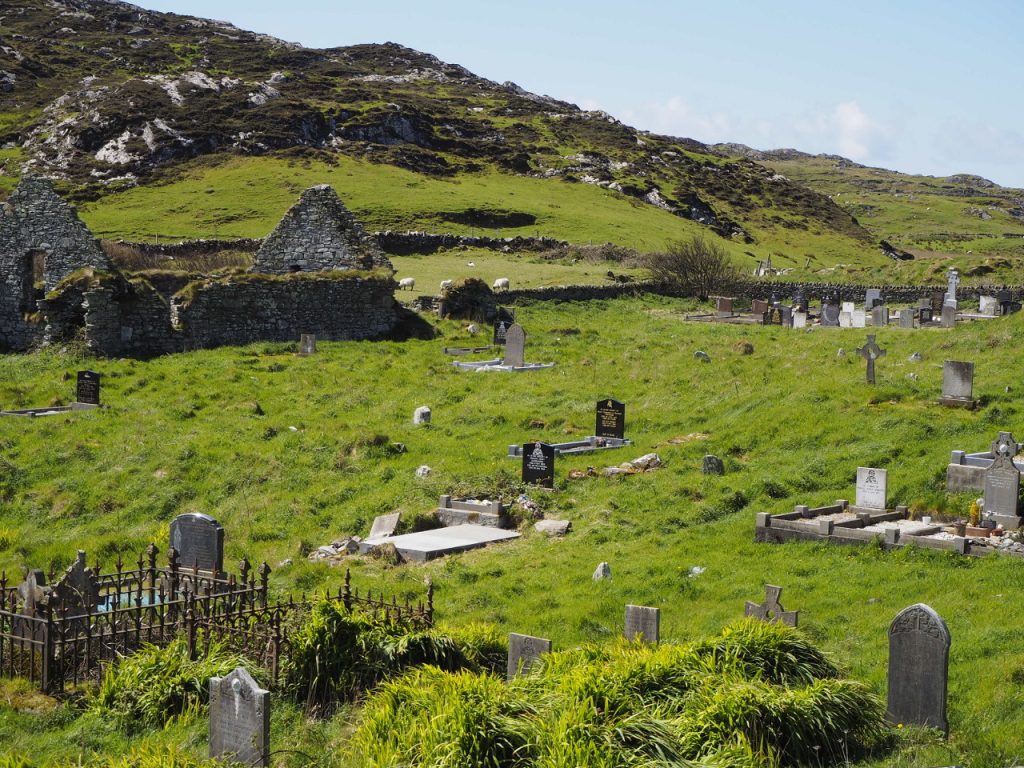 So I booked a five day trip to Connemara.
One of the hikes was a visit to Inishbofin Island. To get to Inishbofin Island. I took the ferry from the little town of Cleggan. It was easy to buy the tickets for the ferry online. Inishbofin Island is a well-known tourist destination, so I was not the only tourist on the ferry.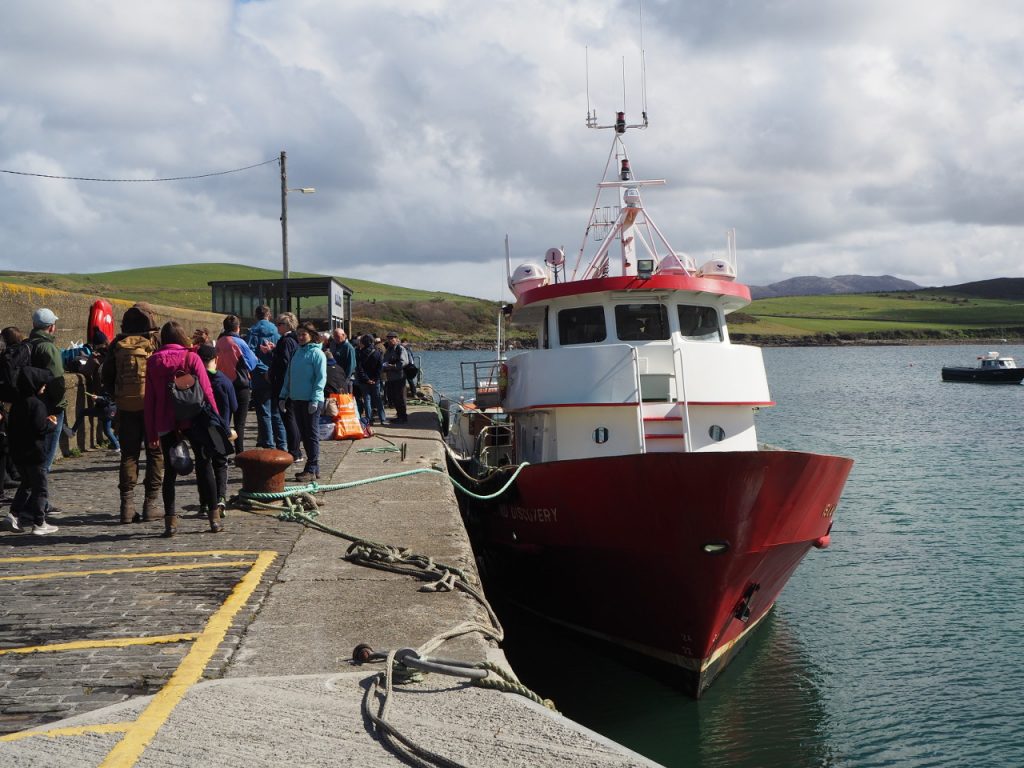 I had my walking description with me which I followed, but there are three walking loops that start from the harbour. They are marked with different colours and you just choose one to follow.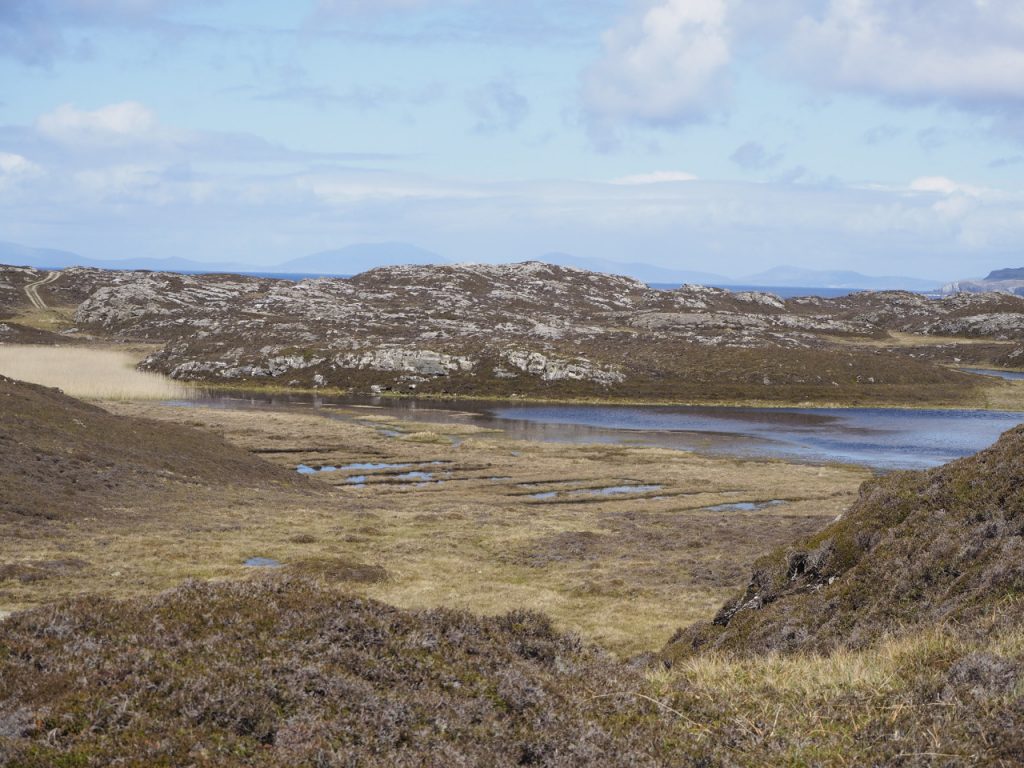 I started from the ferry pier and headed east on the tarmac lane. I followed the Cloonamore walking loop, so it was easy to find the way. Just follow the red marks. The lane passed a graveyard and when I reached Duamch beach I took a left towards Cloonamore.
The trail continued and after climbing over a green metal stile I was on a moorlike part of the island. The path was still easy to follow. After a loop on the Cloonamore (Cluana Mór) I was back on the road again. I followed the road and then left the red marks to follow the Inishbofin Middlequater Loop with blue marks instead.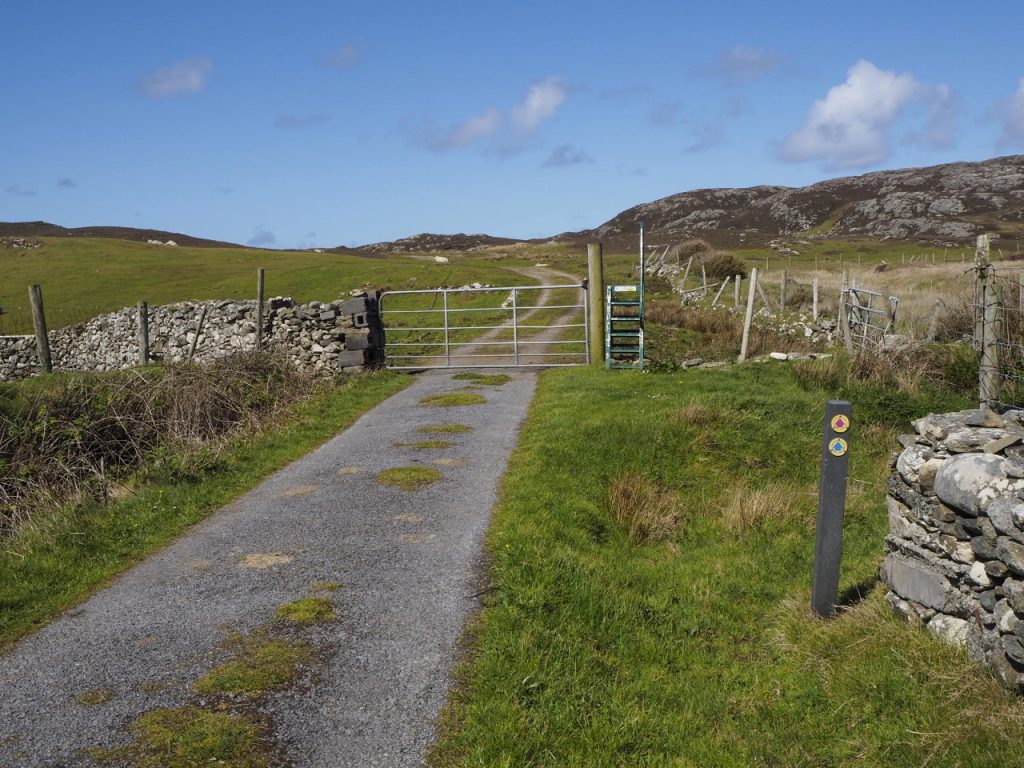 Just before the ferry pier I could stop and have a cup of tea at a hotel before I took the ferry back again.
It was a beautiful walk about 11 km long. It was an easy walk but I was a little muddy on the moor.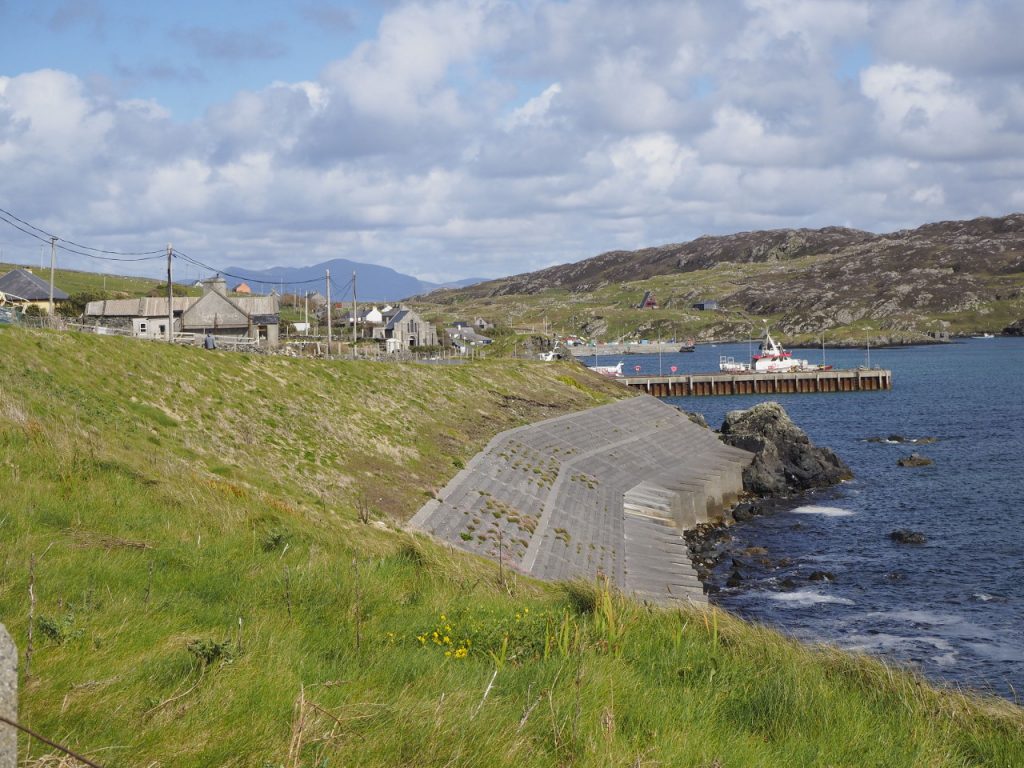 ---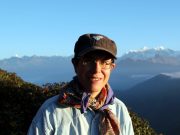 Carolina Gómez Lagerlöf is a Swedish fan who lives in Stockholm. She likes to attend Science fiction conventions all over the world and tries to combine the conventions with hiking or biking tours. She is currently the chair of the European Science Fiction Society and also the chair of TitanCon, Eurocon 2019.