Once again we are indebted to Oisin McGann for this interview with Olwyn Whelan.
Though her colourful, eye-catching work is now an ever-present sight on the shelves of bookshops in Ireland, Olwyn Whelan's long career has stretched across a range of industries. After studying visual communications in Dublin and then illustration in Edinburgh, she started off working in design agencies in Edinburgh and Glasgow, moonlighting as a part-time lecturer, she then chose to devote herself full-time to illustration. Initially, she worked on editorial illustrations and cartoons for the Scotsman Newspaper, before finding her way into children's books. Now living back in Ireland, Olwyn can boast a gorgeous collection of books, having established a reputation for producing richly decorative watercolour artwork, a style particularly popular for collections of myths, legends and fairy tales.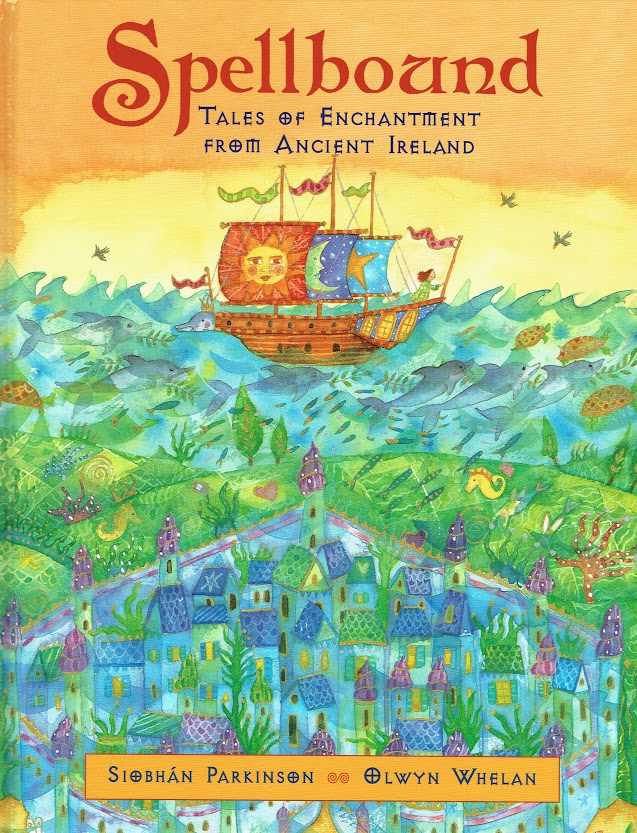 Can you remember when you first decided to be an illustrator?
I remember when I was in 4th year at school we were taken to a Harry Clarke exhibition in the Douglas Hyde at Trinity. His illustrations for his books blew me away. I think that sowed the seed in my head about illustration.
Who are the artists who've most influenced you and why?
Harry Clarke for his depth of colour and detail.
Lisbeth Zwerger for her skill with watercolours.
Ivan Bilibin for his decorative borders.
Emma Chichester Clarke for her warm and beautiful illustrations.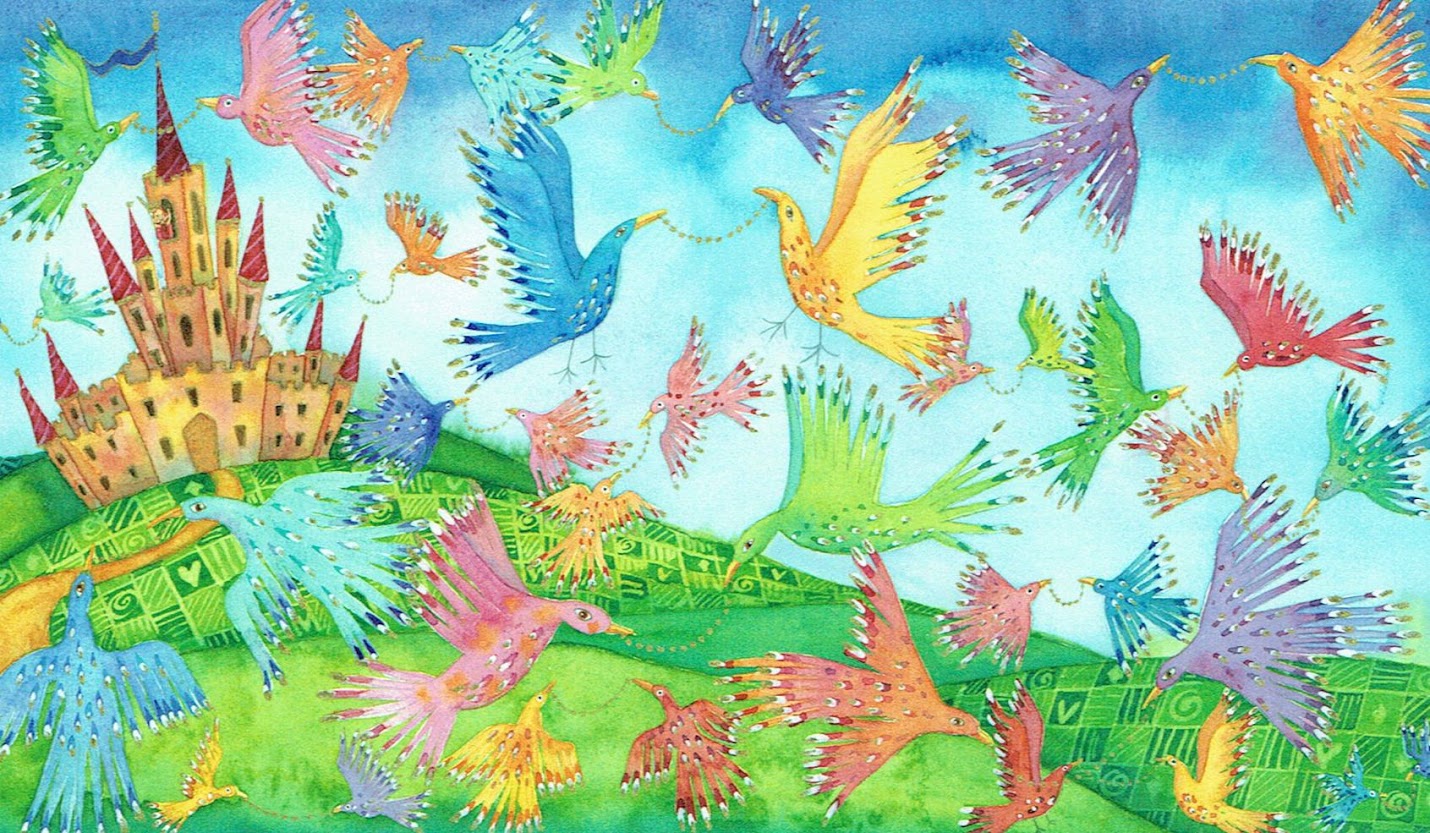 Whose work has been catching your eye lately?
The Instagram artist known as Unskilled Worker. Her work is naive, full of detail and gorgeous colour.
Can you talk us through your process?
I read the story and then usually go for a walk and daydream about it. I start to then produce very rough thumbnail ideas. I use a lot of rough work paper to then build up the image and work out a more detailed finished rough. I never use colour for my rough work, it's either pencil or pen and ink.
I mainly use watercolour and pen and ink for the finalised art piece. I love the depth of colour you get with watercolour. I build up by gradually adding layers, using masking fluid to highlight certain areas.
I have started to experiment with digital drawing; I would really like to try and incorporate a mix of digital with the hand-drawn technique.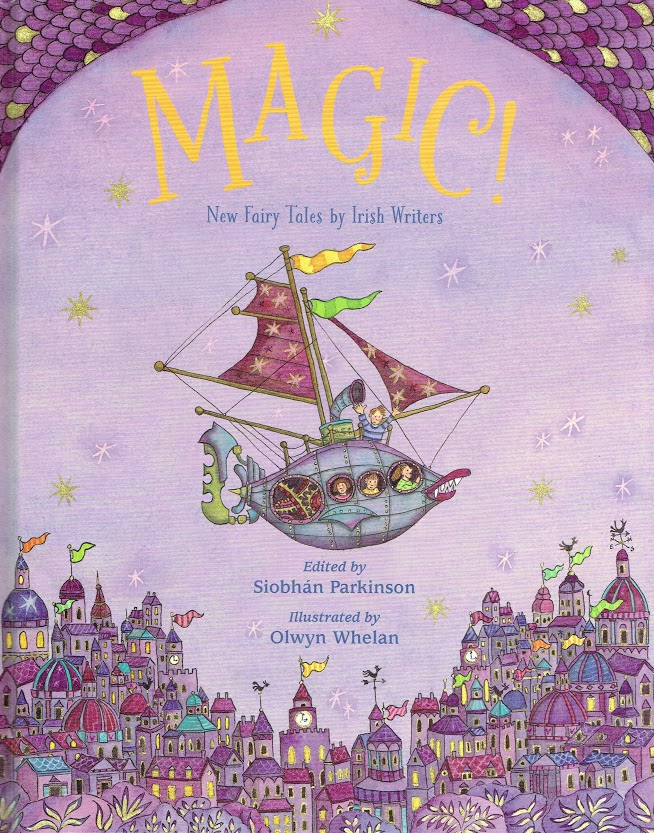 What do you think are the biggest changes in the illustration trade since you first started?
When I started off I used to fax roughs to art directors for approval. It was all phone, fax and post. This is all done online now, so it's a lot easier and more efficient for illustrators today, especially in terms of working on international projects; there is no need to worry about roughs getting lost in the post!
What one piece of advice would you give to someone starting art in this career?
Perseverance.
What's the most fun you've ever had in a job?
Receiving my first ever printed and soon to be published book in the post!
What would you most like to work on that you haven't already?
A book with no words, just sumptuous pictures that would tell the story.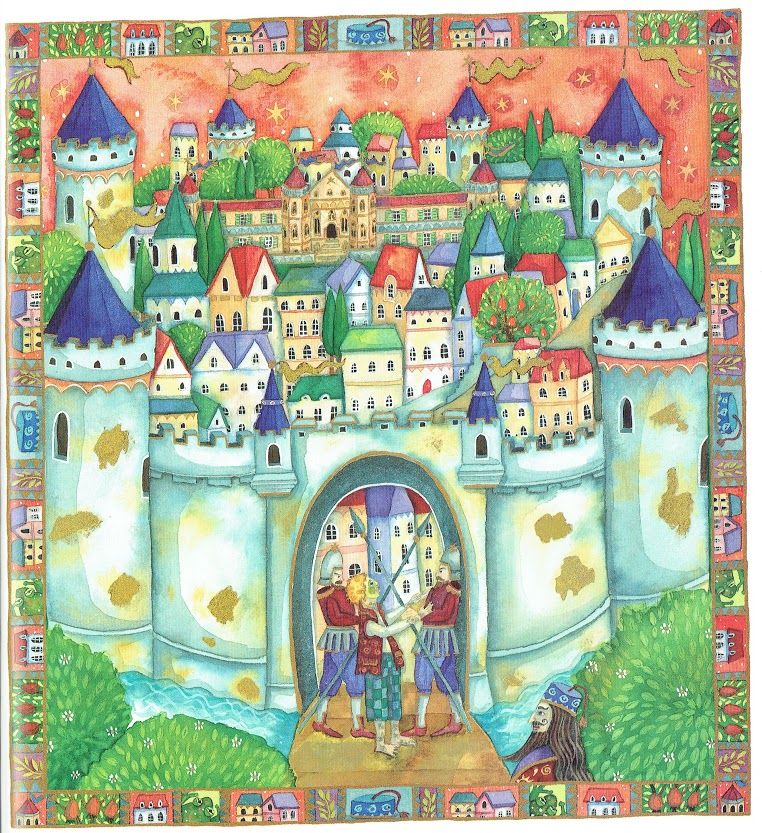 If getting paid and meeting deadlines wasn't an issue, is there anything you'd change about your work process?
That would be lovely but I might just eat chocolate and binge on Netflix! Therefore, I think I am better with deadlines to focus and build momentum for a successful end result of the project.
Thanks very much to Olwyn Whelan for taking part in Paint Me a Picture. You can find out more about her and her work here.