This month Oisin McGann interviews Matt Griffin.
With a client list that includes Warner Bros, Disney, Amblin Entertainment, Wired and Penguin among others, Matt Griffin has established himself as one of Ireland's leading – and busiest – commercial artists, with a distinctive blend of dynamic illustration and graphic design. Though he lives in Ennis, County Clare, he is originally a Kells man from County Meath – a town that also produced my wife, Maedhbh, so it's a place that must be doing something right. And as it happened, Maedhbh recently brought him back to do some events for the county's libraries, so I got to watch him demonstrating how to draw a new character from scratch in front of a room full of kids, which is no mean feat. He was there to promote his series of children's novels, The Ayla Trilogy, a playfully dark weaving of Irish myth and contemporary horror. When I started Paint Me a Picture, he was one of the first names on the list of people to talk to.
What made you want to be an illustrator?
I have always drawn pictures, every day, since I could hold a pencil. I thought I would probably be a fine artist of some description (if music didn't work out, which it didn't) but that was mainly because I didn't really understand what an illustrator did or what I really wanted to achieve if I was to be one! I thought I would have to do picture books, or storyboarding or maybe political cartoons, which I dabbled in but never with much interest (or, in hindsight, skill). But over a number of years I started to learn about the world of illustration and knew it was where I wanted – needed, even – to be. So I worked at it, incessantly, feverishly and the more I learned about it, the more I loved it.
Who are the artists who've most influenced you?
There are so many. As a young kid, it was Tolkien's own illustrations in The Hobbit, and various covers for the fantasy books I gorged on. As a teenager, it was comics (2000AD, Simon Bisley, Kevin O'Neill, Cam Kennedy, etc.). In my 20s I was more into graphic design and typography. But it was in my 30s that I really obsessed over illustration – Harry Clarke, Jack Kirby, Chris Foss, Roger Dean, Moebius, John Harris, Kilian Eng, Charley Harper, Eyvind Earle . . . I could go on, but these guys probably top the list.
Whose work have you been most impressed with lately?
Again, so many to name. I'm completely immersed in the world of illustration, so the work of many of my contemporaries is a constant source of inspiration (especially in the poster scene). To pick one – Kilian Eng. He consistently blows me away. The natural successor to Moebius in my opinion.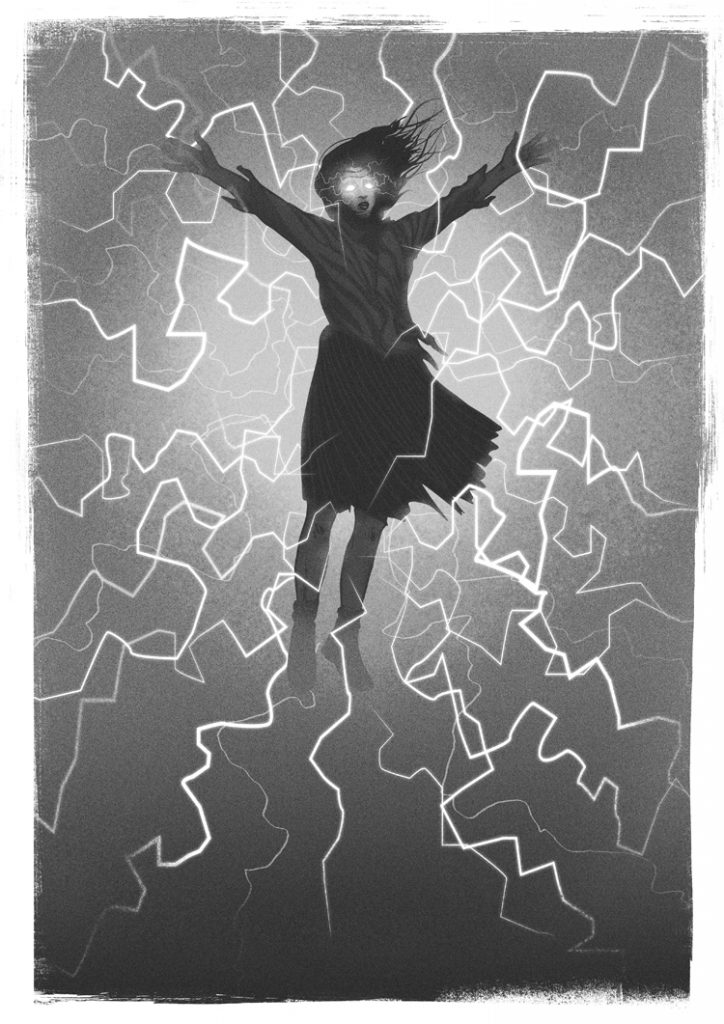 Tell us a bit about your process.
It depends on the job, but as a general rule I start with visual research relating to the brief. I'll look at images, or read about the subject – fuel for the creative fire. Then I'll scribble in a notebook – words and thumbnails – until a good idea hits me. Then I refine the idea in sketches, and at this point you usually work with an art director, so the sketches are refined based on feedback and then the final art is created.
Has getting published as a writer changed the way you look at illustration?
I don't think so . . . Tough question! My social media bio reads: 'Draws pictures, writes stories and vice versa.' What I mean by this is – I write very visually, descriptively, trying to paint a picture in the mind of the reader. And when I draw for myself, I always hint at a wider story behind the image. Getting published gives me confidence in my ability to tell stories, and it's inspired me to be a storyteller both in images and words. So I guess in that sense, it has.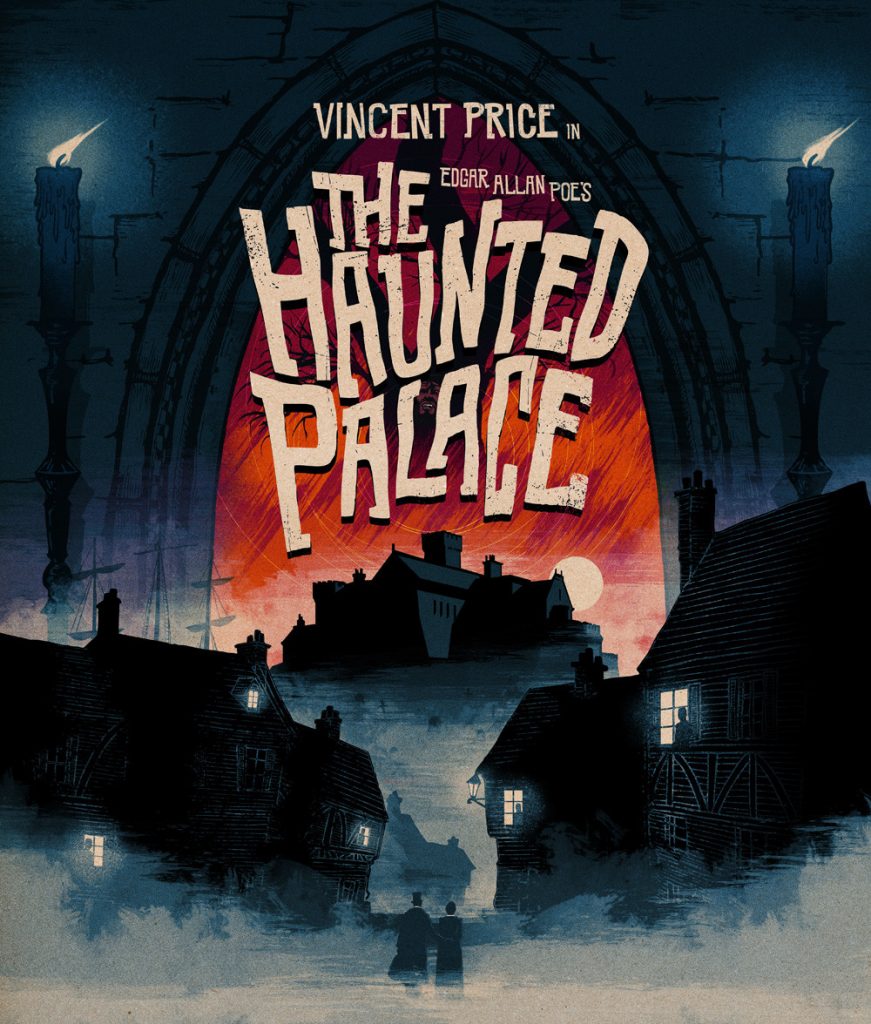 What one piece of advice would you give to someone starting out on this career?
I get asked this a lot, and my answer is always the same ¬– work like a maniac, learn, improve, work harder. There are tough times, but this game rewards those with staying power and a strong desire to improve. Don't be disheartened by a slow start – be patient, back yourself and . . . work even harder.
Ever had any interesting disasters?
Once again, too many to mention. You need to be careful when reading a brief – a slight misinterpretation can result in disaster. A good example of this is when I was hired to design packaging for Bulmers 6-packs, to promote the Forbidden Fruit festival. For some reason I went dark – really dark. Crows, thorns, rotten fruit . . . The creative director thankfully saw the funny side, and pointed out that Forbidden Fruit was a happy summer festival of music, joy, good times and gave me time to change before Bulmers ever saw it. They would have fired me straight away . . .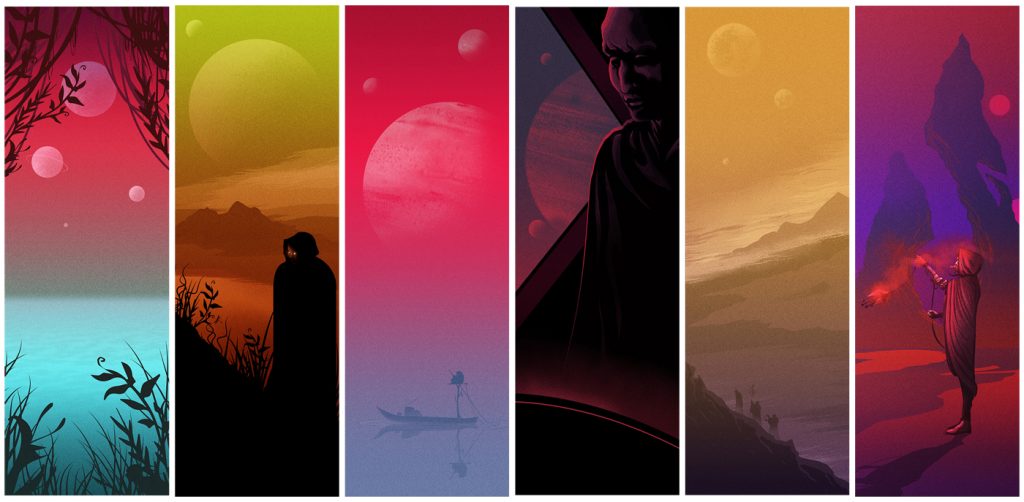 What's the most fun you've ever had on a job?
I think when working on a professional brief I put too much pressure on myself to truly have fun. I tell myself to enjoy it, especially as most jobs I work on these days are on things I love – DVD covers, movie posters, book covers etc. But I can't seem to have fun (although of course I enjoy it). I have fun when working on my own stuff – creating characters, telling stories in a single image . . .
What would you most like to work on that you haven't already?
I've crossed an awful lot off the bucket list, but one dream job is to work on a Folio Society publication. They produce stunning editions of famous books, with the artist providing the cover and interior illustrations. The Lord of the Rings, The Dark Tower series or anything sci-fi like Asimov, Philip K Dick. Or Lovecraft. Some day 🙂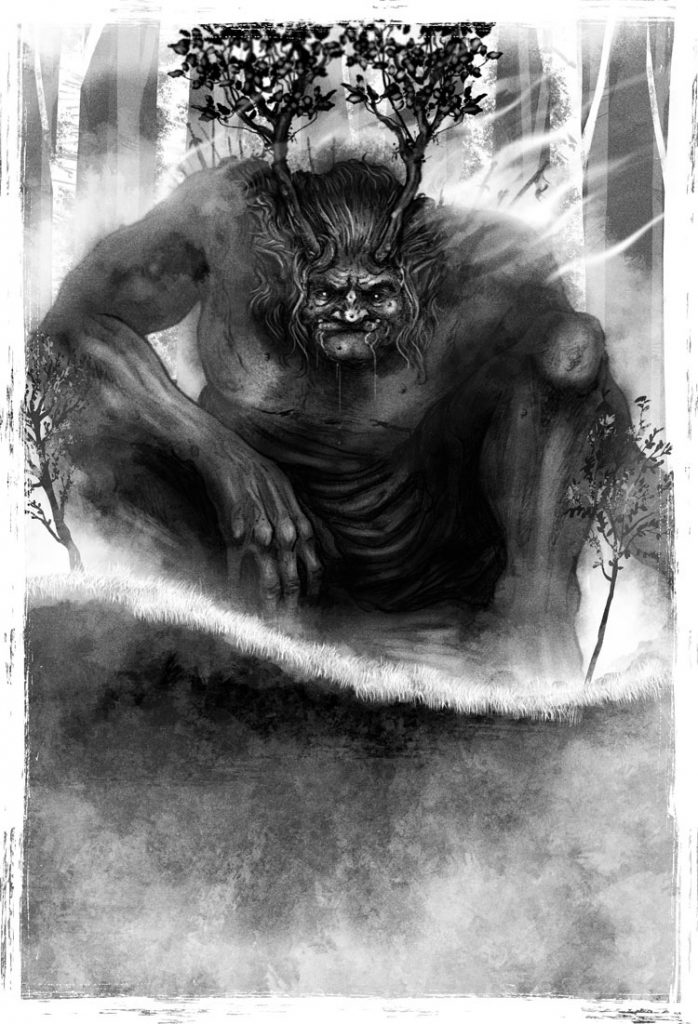 Looking back, is there anything you'd do differently, if you could?
I would have started on this road earlier, before having a family. The first few years of this career are tough, and going through that period with a wedding and two kids made for some stressful times (my wife should be sainted.) I also think I'd be truer to my own vision, and not try to create work I thought other people would like. I only really found my 'voice' when I started making stuff I thought was cool.
If getting paid and meeting deadlines wasn't an issue, is there anything you'd change about your work process?
I would definitely enjoy the process more! I love the research part, coming up with ideas, filling my brain with inspiration. I'd spend longer refining a really good idea. But then I'd probably get nothing done!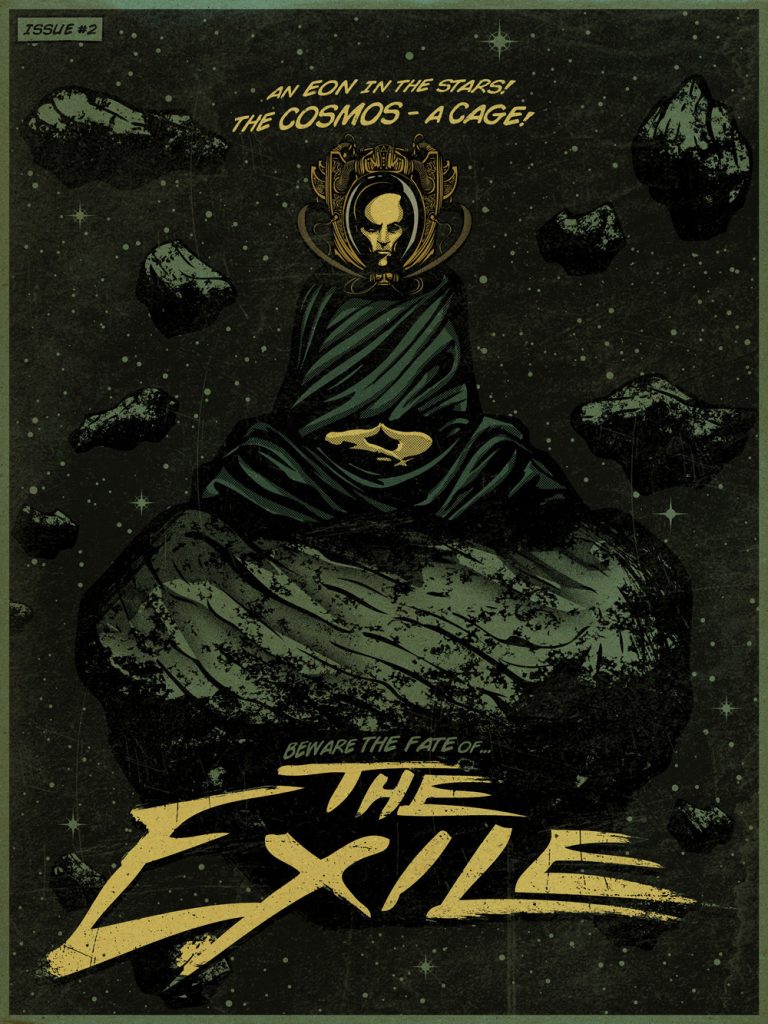 What are you working on now, or what have you got coming up next?
These days, thankfully, I tend to have a lot of jobs on at once. A mix of long and short deadlines. So, as of today I have *deep breath*: two book covers, five movie posters, an animated music video, two DVD box-sets, a DVD cover, a DVD booklet cover, an image for a 2000AD exhibition and about to start on a big concept art job for an animation. That's not to mention my own work, which currently stands at a graphic novel concept which ties in to a new novel, and a new business venture that I am working on in the background. I need a holiday, but I wouldn't have it any other way 🙂 I'm very lucky.
Thanks very much to Matt Griffin for taking part in Paint Me a Picture. You can find more information about the man and his work at: http://www.mattgriffin.online/