This month, join Oisin McGann as he interviews Denman Rooke.
A few years ago, I was asked by Penguin to write two novels for a new online medieval fantasy game that was in development called Kings of the Realm. It was being produced by an Irish company, Digit Games Studios, and I got to visit their HQ in Dublin a few times while I worked on the stories. There, I had the pleasure of seeing some of the gorgeous concept artwork that was being created for the game. One of the key artists was a guy named Denman Rooke, whose beautifully rendered work hummed with life and colour. Denman has also been published internationally in issues of the Spectrum Annual, Digital Artist magazine, and ImagineFX, and was selected as one of ImagineFX's 2013 Rising Stars in the field of Fantasy & Sci-Fi Illustration. He has now moved on to become lead artist at Romero Games in Galway, where he's working on some hush-hush designs that we're just going to have to wait to see. In the meantime, he was kind enough to be this month's guest on Paint Me a Picture.
Denman, can you remember if there was a particular point in your childhood when
you knew you wanted to be an artist?
Not really. I guess I can't remember a time where I wasn't drawing, honestly. My twin brother, Dylan, and I grew up drawing everything. Ninja Turtles, G.I.Joe, and our own imaginary stuff. My Gran was a professional artist, so I think my family was always very encouraging of the idea. Growing up I always seemed to know I'd be an artist. I never really thought about another option.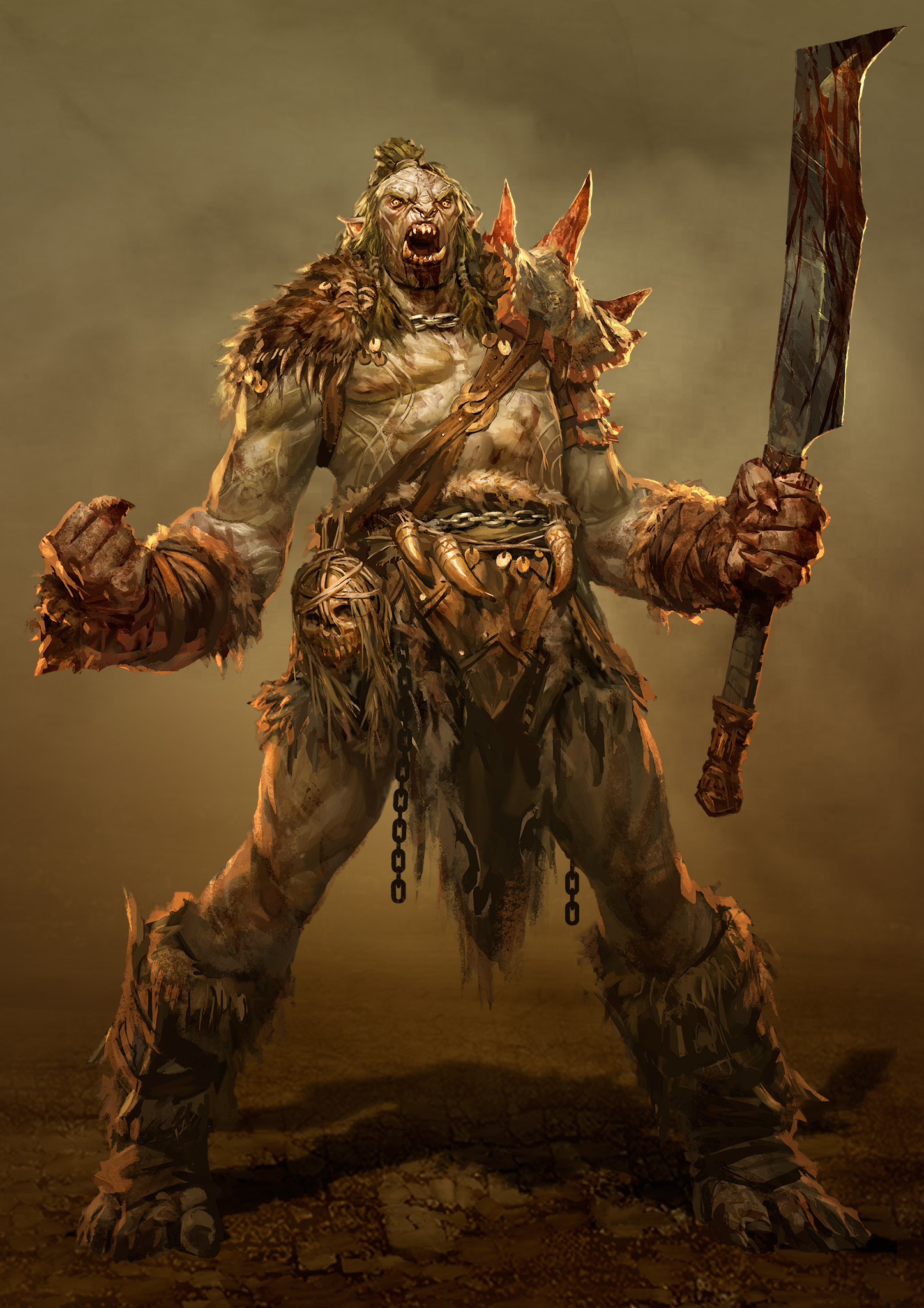 Who are the artists who've most influenced your work?
Probably some of my favourite artists are John Singer Sargent, N.C. Wyeth, and J.C. Leyendecker. For fantasy art in particular there's definitely the amazing Frank Frazetta. I love how all those artists control their brush strokes. I started professionally as a traditional painter, so I will always have a love of gorgeous paint control.
What is it that particularly draws you to fantasy art?
Hmm . . . I feel like this should have been easier to answer. I guess, the nature of creating wild, fantastic new worlds has always captured me. Worlds where anything can happen. The rules are different than what we're used to and can change. The participant can feel like or relate to a protagonist who can feel unique and special and powerful. Whether that's through a wizard cast magic spells or a mighty warrior fighting off a ferocious beast or an adventurer going on a fantastic quest.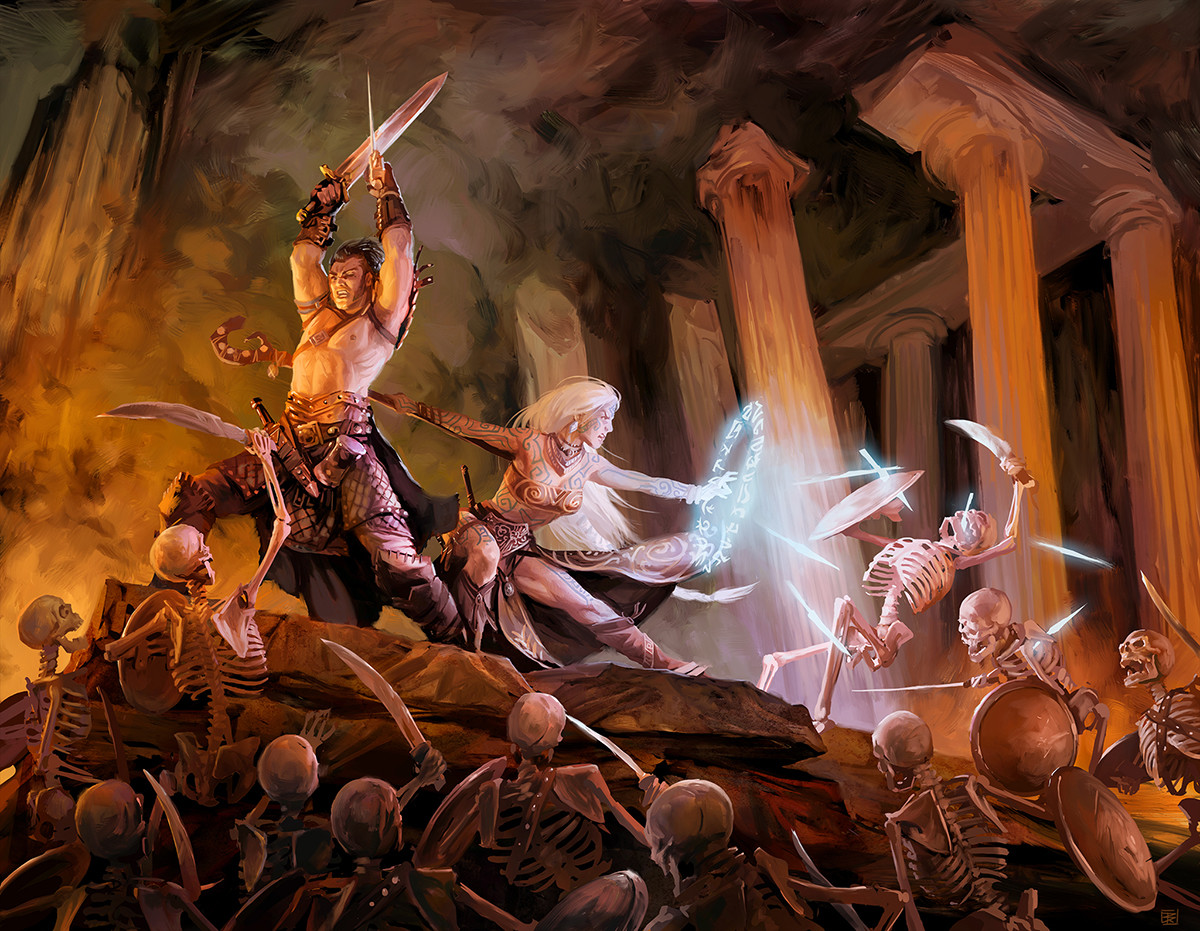 Can you tell us a bit about your process?
Sure. It's a pretty similar process whether it's illustration or concept art with a few slight differences, but for this answer I'll reference illustration. Before I start, I make sure I gather all the reference images I need for the project. Starting out, I didn't do this enough, but it's essential for a good illustration. Then I usually start off by creating a load of really quick thumbnails to try and nail down an interesting composition and story. I'll usually redraw the ones I like a few times just to try slight variations and make sure I like them. Then I take my favorites from the lot and develop a few sketches. The sketch stage is to identify and explore the details and refine the forms. I then move into the values in greyscale before adding color, but sometimes I start right into color. I like to generally use a limited palette of colors to help with the tone and mood of the piece, and mix up a palette based off them. Similarly to how one would use oil paints. Then from there it's all rendering.
How early in your career did you start painting digitally?
I started freelancing in 2007. But I didn't move into digital painting till around 2010 probably. Took me a little while to get used to a Wacom tablet (a few months I think). But since then I've never really looked back. I do the odd traditional piece here and there, but every single commercial work I've done since has been digital.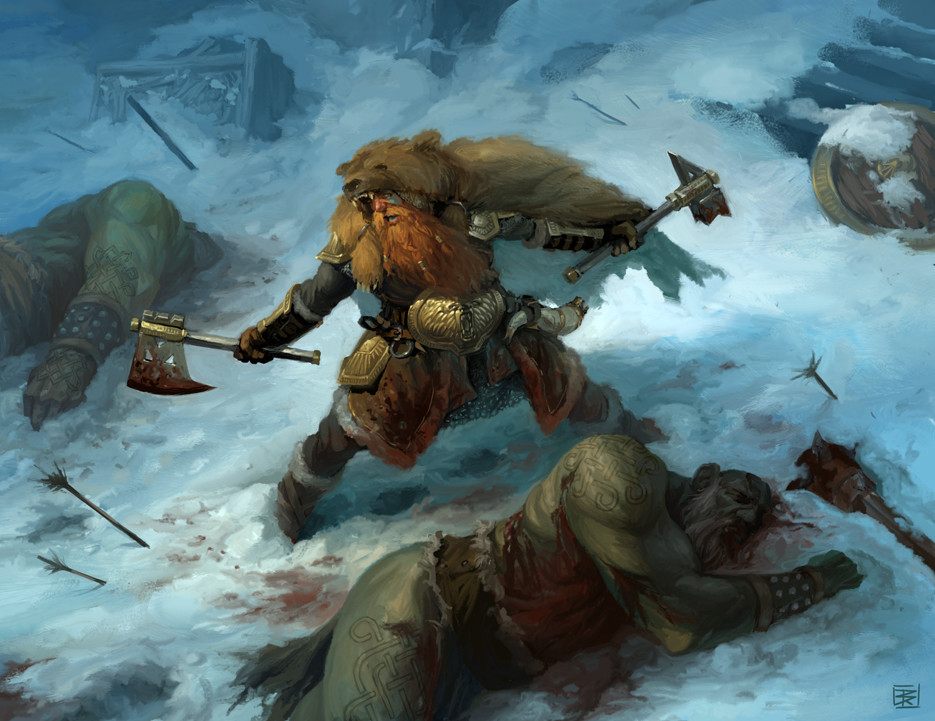 Is there anything you'd like to work on using more traditional methods?
I'd be interested to do some commercial illustrations in oil paints. I'd probably still use digital tools to do the sketches and color studies as it's faster to manipulate and change. But I really like the idea of a finished piece in oils.
What's the weirdest thing you've ever been asked to put in a picture?
As a sci-fi and fantasy artist you always get weird creatures to draw. Probably one of the oddest was a half human, half octopus creature fighting a naga (half human, half snake). But honestly the weirdest stuff I got asked to draw was when I used to work at a tattoo studio designing the tattoos for the clients. This was before I started freelancing. I definitely received the most bizarre requests there. Once got asked to draw a realistic bass (fish) with betty boop arms and legs that was supposed to look sexy (I have no idea why). I also got asked to design a Dumbo the elephant tattoo for someone in a very NSFW area. I ended up declining that one, ha ha!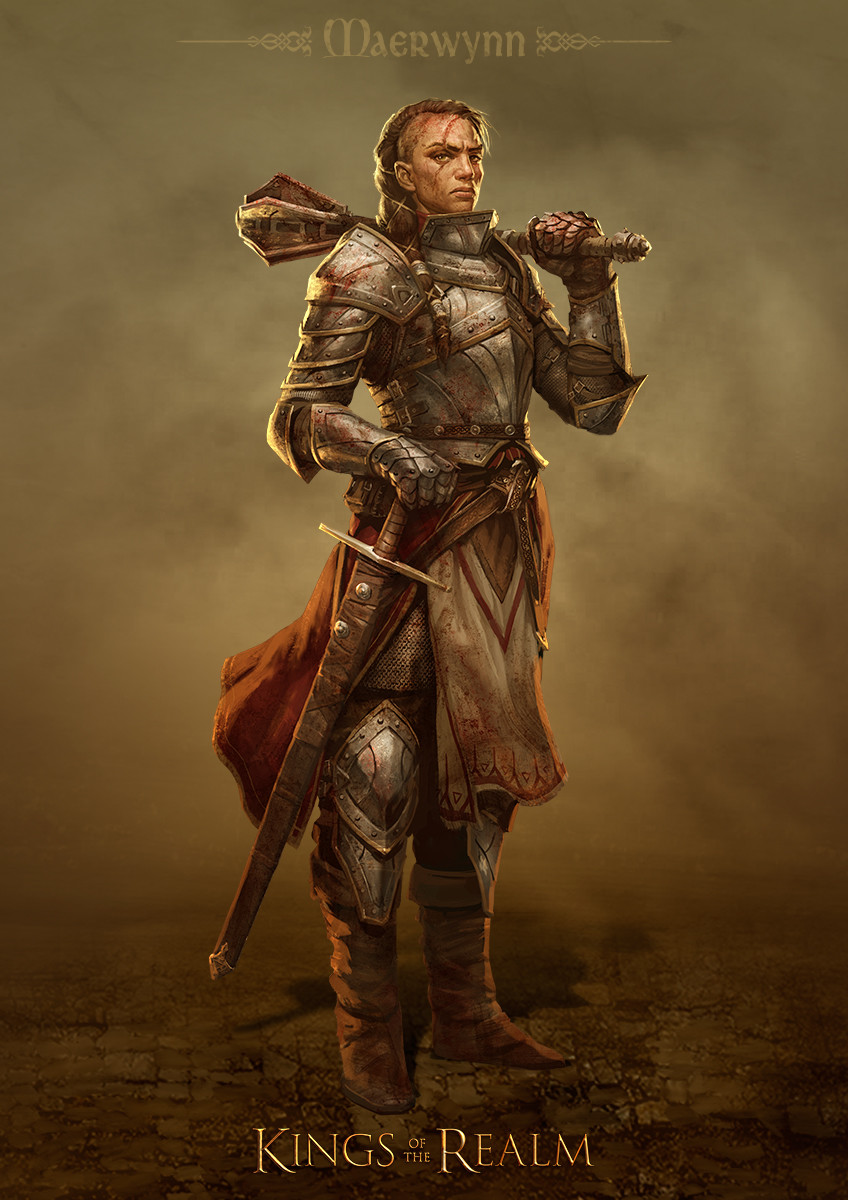 Digital illustration is becoming the accepted norm in games and publishing, but the set-up costs for an artist can be high. What advice would you give to someone who wants to get into it, but can't afford professional-level gear?
Top tier stuff can definitely be pretty expensive. But you can definitely get started with some great gear on a budget. If you have a decent enough computer to run Photoshop, you can get that for a low monthly cost at €12 a month. And Wacom's cheaper tier drawing tablet at €200 (new). But honestly, just looking on Adverts.ie I see a ton of cheap older generation Wacom tablets that would be perfect starting out. My first digital tablet was a small Intuos 2 hand-me-down from a friend. And it was plenty good enough to get started learning.
What's the worst thing that's ever happened on a job (that you can talk about)?
I worked at a t-shirt printing company for a time. I was a part of the art department there. One time I had to spend something like two full days googling dog butt photos for one of our sales reps, who thought the next biggest t-shirt design was going to be a dog looking back at you, looking at its butt (and butthole) with the phrase "Sexy and I know it" on it. Not only was it a gross idea, but I fell asleep at my desk numerous times having to scroll google endlessly to find the "perfect" dog butt photo.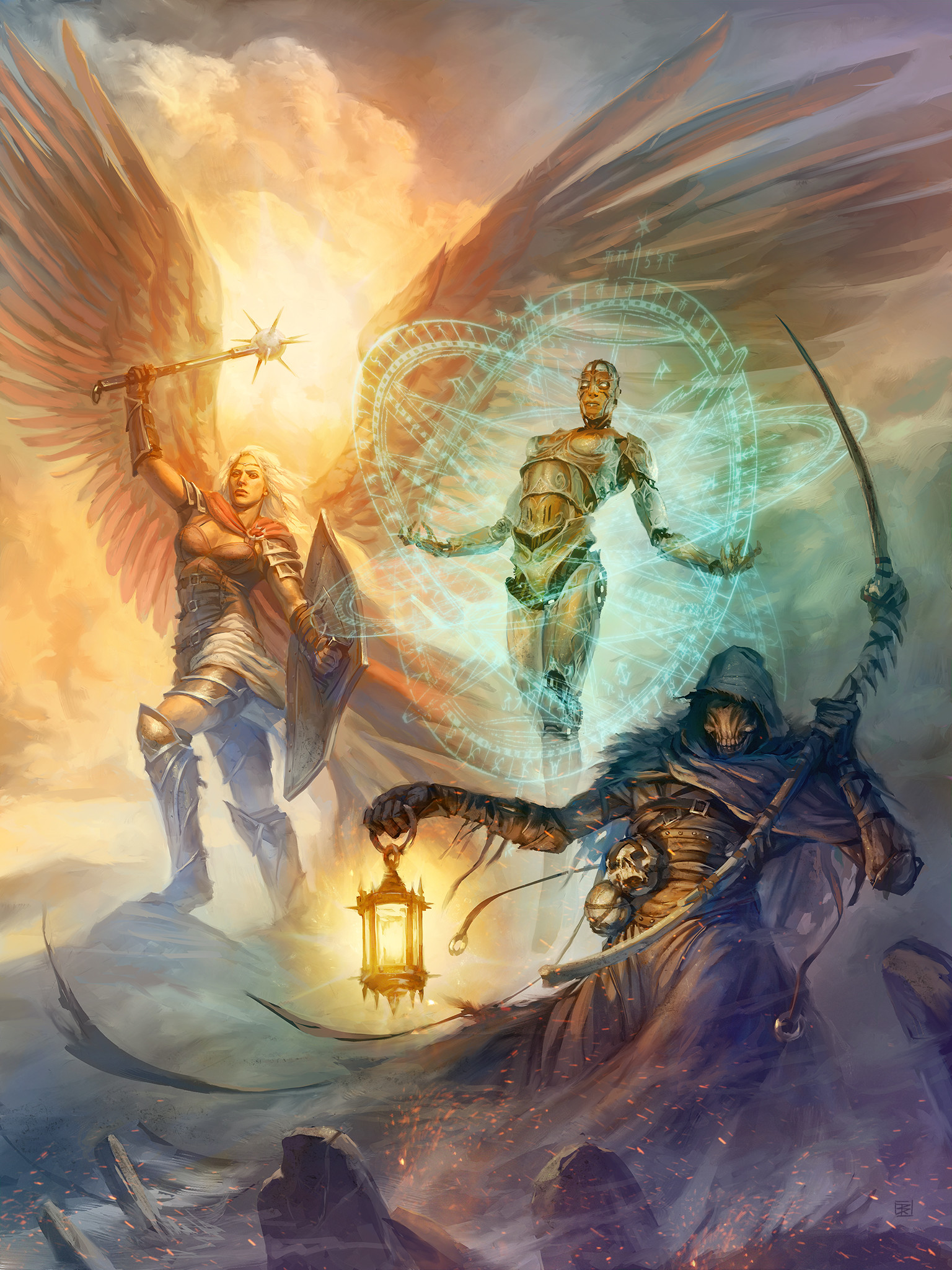 What's the most fun you've ever had on a job?
Honestly, my current gig as the Lead Artist at Romero Games is the most fun I've had. I joined in May on a new project (not yet announced) and was able to create the art design and direction from the ground up. It's probably the most creative freedom I've had on a project that I've ever had the pleasure of working on.
Are there any other illustration styles you'd like to work in, if the opportunity presented itself?
I'd love to get better at that kind of gorgeous cinematic realism style that's been pretty popular the past few years. My background is the more painterly approach, which I definitely love. But man, when I see one of those gorgeous illustrations done in that style I just don't know how they do it, and I want to steal that magic.
What are you working on at the moment?
Sadly, I can't talk about Romero Games work at the moment. But personally I'm working on a couple things. Other than brushing up on art skills like 3D character modeling and personal illustration work. I've been creating my own card game. Everything from the game design, graphic design, and illustrations. I've shared a bit of the artwork from the cards on my instagram and social networks. I'm pretty excited about that one. Been slowly working on it for over a year and currently iterating on the design and play-testing it. Still a bit of work to go on it. So we'll see where it goes.
Thanks very much to Denman Rooke for taking part Paint Me a Picture. You can find out more about his work on his website or on ArtStation.