Today we feature another terrific interview from Oisin McGann.
Colin Lorimer: An Unwavering Desire
I first encountered Colin Lorimer at Dun Laoghaire School of Art and Design and then later when we both worked in pre-production in Fred Wolf Films in Dublin. Even back then in the nineties, Colin had an obvious passion for comics and was developing a drawing style characterised by dynamic storytelling with sharp-edged shadows and linework. These days, he lives in Vancouver, Canada, and works as a comic book artist, illustrator, and writer. He has worked with Image, Dark Horse, IDW, Titan, and Boom! Studios. He is a co-creator of the books, HARVEST, UXB, Burning Fields, and Curse, and has worked on major mainstream titles such as The X-Files, Hellraiser, Blackout, Millennium, and Dark Horse Presents. On top of his comics work, Colin is also an award-winning storyboard artist, and has worked across a wide range of media, including film, animation, and gaming.
Colin, what was your first piece of published work?
Just out of art college, I got a few book cover gigs with a local agency. Mainly kid's books, I remember a biography about some Irish doctor called 'Doctor in the Wilderness' and some crime novel. To be honest, I never did see the published work … but I was paid! One I did see through to print was a kid's book with the Irish publisher An Gum. A friend wrote it and I illustrated. It was called Na Luchorpain Agus Na Cnonna Feasa and that would have been in 1999.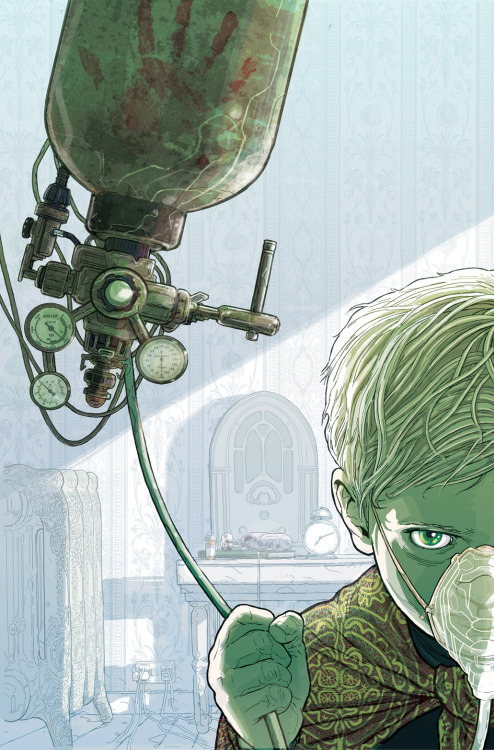 Who are the artists who've most influenced you?
From 1978 to '92, 2000AD was my bible. Artists such as Mick McMahon, Brian Bolland, Garry Leech, Kevin O'Neill, Steve Dillon, Glenn Fabry, Steve Yeowell, Bryan Talbot and Dave Gibbons all played a huge part in my formative years. I also discovered Frank Hampson at a young age and fell in love with his meticulous attention to detail, and it would be remiss of not to name-check both Leo Baxendale and Dudley D. Watkins. Outside of the UK: Frank Miller, David Mazzuchelli, Bernie Wrightson, Al Williamson, Mike Mignola, Daniel Clowes, Alex Toth, Steve Ditko and Michael Golden to name but a few. I haven't even got to my favourite painters yet.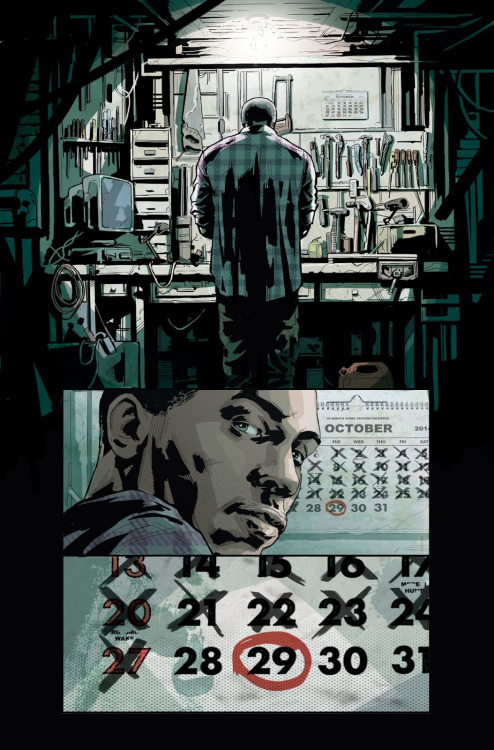 What was it that made you want to be a professional artist?
I never really wanted to be a professional artist as such, rather, I wanted to be a 'creator' writing and drawing my own stories. I knew this is what I wanted to do from a very young age dating way back to when I would be sat reading the old British humour comics by publishers like DC Thompson and Fleetway. Comics has always been what I've wanted to do and that desire has never wavered.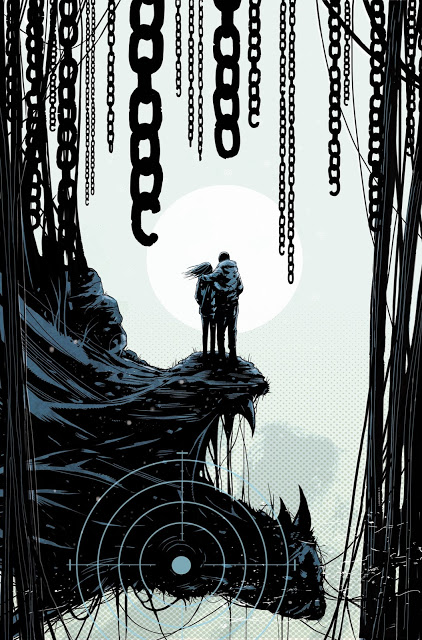 Tell us a bit about your process.
With comics specifically, I don't need to write full scripts describing every aspect of my story panel to panel, because I'm the one drawing it. I'll usually start with a rough outline for each issue and slowly work my way through that, breaking it down into scenes and concentrating more on dialogue and mood. Once I get it to a place where I feel it's working, I then start breaking it down into thumbnails and layouts, constantly refining and changing up various staging aspects as I go. Then, I start drawing, digitally inking over my rough layouts until I have a full, 22-page comic; getting into the final stages I'll go in and tweak the dialogue based on how everything is now sitting on the page, rewrite the script as need be. It's a very organic process.
What's the weirdest thing that's happened to you in your career?
Nothing too weird, thankfully. Casey Affleck deciding to pop on a Van Morrison album while we chatted about The Hunt was a little surreal. In a good way … I guess.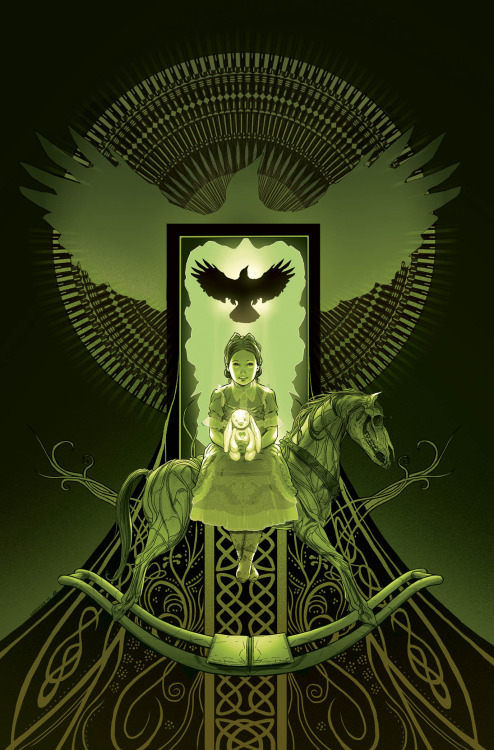 What's the hardest thing you've ever had to draw or paint?
I've drawn much of everything in my career and always seemed to find a way of drawing what was called for without too much of a problem. There was one comic where the writer was constantly writing in a cast of thousands to his scripts with huge crowd scenes and numerous character interactions. Not so much hard to draw just incredibly time-consuming and if it's page after page it can get a little tedious.
What kinds of problems have you hit along the road, either as an artist or a writer?
A few times on the creator-owned comic stuff certain 'collaborators' have attempted to slice out a larger piece of the pie for themselves and seemingly forgot about our agreement that we share everything equally. Money and ego can make for deadly combination.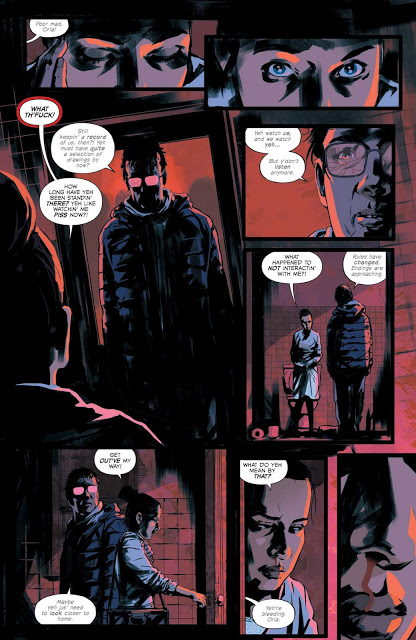 If you weren't doing this, what would you be doing?
Creating food art. Always fancied myself as a bit of a chef.
What's the most valuable experience you've gained on a job?
Learning that it's OK to push back on clients if you're feeling that their demands are a little unreasonable. Early in my career when working with an older, more experienced board artist, I listened as he told the producers that the time-frame to complete their project was just not feasible and asked for another two weeks. They agreed. I had previously always just agreed to what was placed before me and never really questioned it.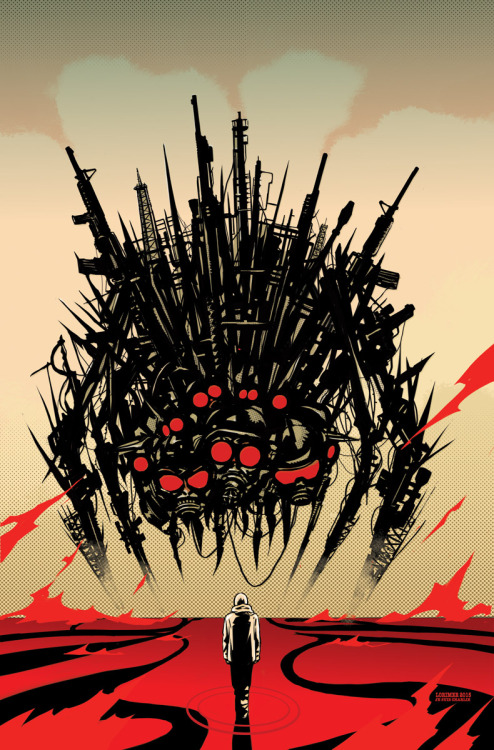 What are you working on now, or what have you got coming up next?
I've a new comic book in the works that should see the light of day sometime in 2018 and another one, as illustrator, for an English publisher that should hit later this year. I'm currently also neck-deep in a new Netflix series supervising storyboards, and this September will see the release of Albert Hughes' latest film The Solutrean on which I worked as an illustrator and storyboard artist.
Thanks very much to Colin Lorimer for taking part in Paint Me a Picture. Colin's latest comic series, the critically acclaimed horror, The Hunt, is now available in a collected edition.