We have featured James Stephens' Irish Fairy Tales on a previous edition of Irish Fiction Friday, and today, we feature one of his novels: The Crock of Gold.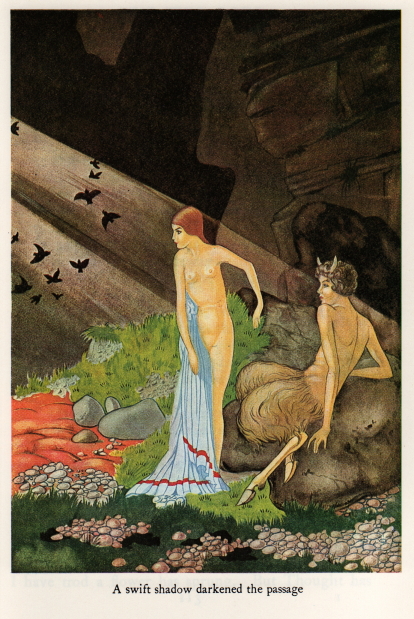 Born in Dublin, he was adopted by the Collins family, for whom his mother worked. He was a supporter of the Irish language, which he spoke and wrote, and his socialism lead him to become an Irish Republican in 1912. The Crock of Gold was published in 1912. He was Registrar of the National Gallery of Ireland from 1915 – 1925. He was good friends with both Thomas MacDonough, before his death in the 1916 Easter Rising, and James Joyce, who invited him to help finish Finnegan's Wake (in the end Joyce finished it without assistance).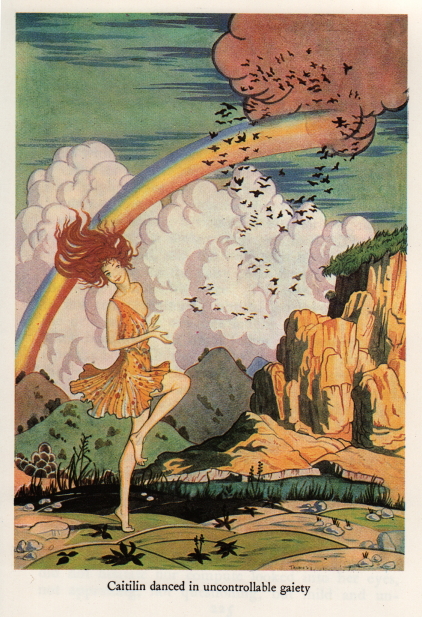 Stephens lived between Dublin, Paris and London. He also wrote poetry, having begun under the tutelage of
George William Russel, who has also been featured in Irish Fiction Fridays! Stephens even did a series of broadcasts for the BBC in the last years of his life.
The Crock of Gold is a comic novel and a mixture of philosophy, Irish folklore, and the battle of the sexes. According to Wikipedia, "Arthur Rackham was to have illustrated it, but died before he could. Instead, it was illustrated by the artist Thomas Mackenzie (illustrator). A later edition, published by the Macmillan Company in 1922 was issued with fanciful drawings by American artist Wilfred Jones." The beautiful images of Mackenzie are featured in the edition through the link, but I'm including the end pages of the Wilfred Jones edition here, simply because they are hilarious.