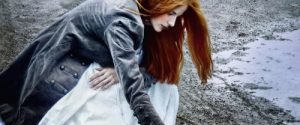 Do you remember when we featured Peadar Ó Guilín's The Drowner, back in May? It was a spooky story of drowning and the deep. Well, today on Irish Fiction Friday, we're bringing you a different extract about the deeps by an equally exciting author: Celine Kiernan. Her work includes the award winning Moorehawke Trilogy, a YA fantasy set in an alternative Renaissance Europe, and her fourth novel Celine's fourth novel, Into the Grey (aka Taken Away) is a YA ghost story set in 1970′s Ireland.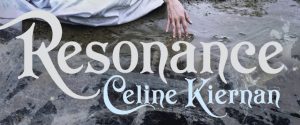 This short extract from her most recent book, Resonance, is called Dead Water, and gives a great idea of her eerie, exciting writing.
There's also a great interview with Celine here, where she talks about the writing process, getting published, and Resonance in more detail.
Happy Friday! And don't forget to keep checking out our Facebook page for more Irish Fiction Fridays, as well as news about the Dublin 2019 Bid. We've been really busy recently – it would be a real shame if you missed out on the fun!