Hectic Weekend – Warhoon 28 and 5 days to our price rise.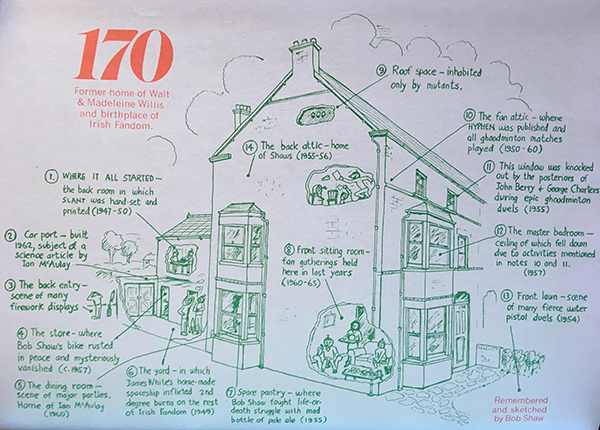 We have a full weekend ahead of us, with representatives from Dublin 2019: An Irish Worldcon at Norweson in Seattle and in Harrogate at Eastercon in Britain.
At Eastercon we will be selling copies of Warhoon 28. This artifact of beauty is a hardcover 668 page fanzine behemoth, printed by mimeograph to a very high quality, published in 1978 by Richard Bergeron. It is a collection of the writings of Belfast Fan, Walt Willis.
Walt Willis started what was called Irish Fandom in Belfast on August 26th, 1947 when he successfully connected with James White and he went on to produce fanzines, write many articles, travel to the US by ship in 1952 and come to be recognised as a fan writer of superior and indeed unique quality, he had a way with words and language and punning that worked to great amusement while having an eye and writing style that portrayed what he saw exceptionally well.
The fanzine is a complete anthology of the writings from the fazines Slant and Hyphen including the columns: "The Harp That Once Or Twice", "The Harp Stateside", and "Twice Upon A Time", as well as other writings. Warhoon 28 was nominated for a Hugo in for 1981 in the best non-fiction book category.
Walt Willis was a fascinating chap, in 1958 he won the Hugo Award as "Outstanding Actifan" (active fan), he received a number of nominations for best fan writer and best fanzine Hugo, and he received a retro-Hugo in the fanzine category for Slant with art editor James White in 2004.
Warhoon 28 is amazing, and we will have some for sale at £15 at our Eastercon table.
The promotions team have worked with Joe Siclari to make these fanzines available.
Copies of Walt's fanzine Slant are available to read here: http://fanac.org/fanzines/Slant/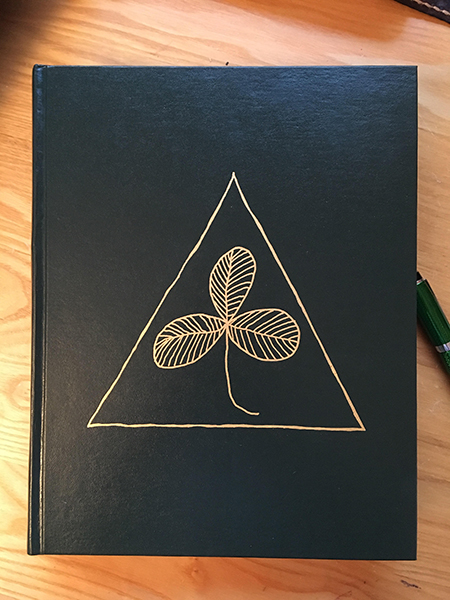 We will be pushing for memberships very hard as our prices go up on the 3rd of April so we need as many people to join or to upgrade their memberships on Monday the 2nd.
We will of course have the machinery to do so but it is just as easy online if you are unable to join us.
I am busy encouraging bid pre-supporters, bid backers, and friends to sign up now and get the cheapest rate available. We have worked to make a family rate and instalment plan available before the price increase as well.
For information about our memberships please visit:  http://www.dublin2019.com/join-us
Please do consider upgrading, it really helps us plan, and we want to welcome as many people as possible to Dublin.
James