Our fans have been really busy recently. We have Sara Felix's beautiful harps, art from Iain Clarke and shamrocks from Marsha Glassner. And now we're also really pleased to be able to show you Alqua's beautiful tankard, which he designed, sculpted and then fired for us. The images show the whole thing being made from first design, to the exciting last firing.
Thank-you Alqua! We absolutely love it.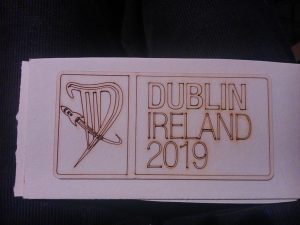 The First Laser Cut.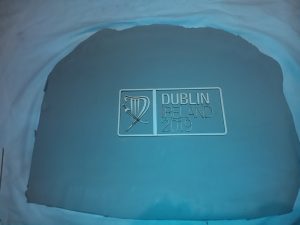 Just Before Stamping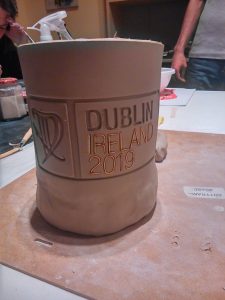 Wet Mug before Firing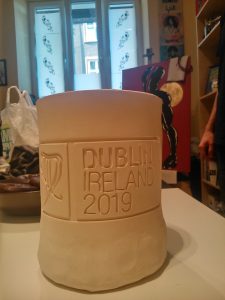 After the First Firing.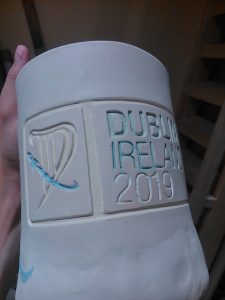 Painting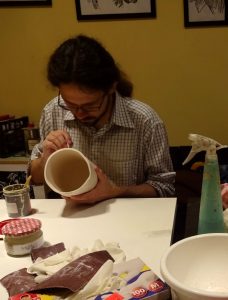 Alqua painting the lettering…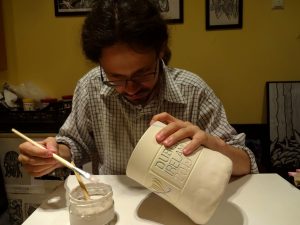 …and adding the Glassing!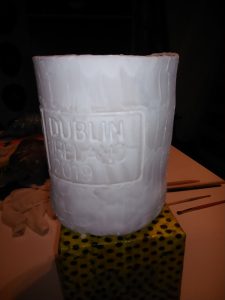 Glassing added and ready to be fired!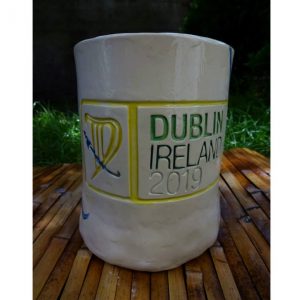 The Final Piece!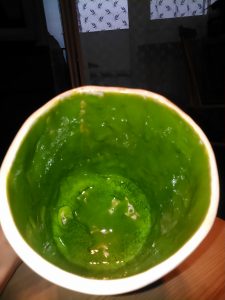 Mine's a pint!