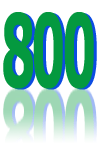 It's official! Gareth, our wonderful registrar, has crunched the numbers for August and over Sasquan we gained our 800th supporter! This is amazing news for our Bid. We've had such kindness and support, and without this sort of backing, we wouldn't be able to run our campaign. Being a supporter also helps us as we go forwards with positivity and verve – this is a huge amount of people and says to us loud and clear that we should host the 2019 Worldcon in Dublin!
Many many thanks to everyone who has already leant their weight to our campaign. And if you haven't supported us yet, goodness why not? You can get involved  and support us right here!
Here's the breakdown of Supporters:
Pre-Supporting: 605
Friend: 135
SuperFriend: 14
Backer: 24
Subscriber: 25
Young Friend: 1
Grand Total: 804
You can also read about our supporter numbers here, and see whereabouts our supporters come from. 27 different countries and a couple of blanks (we're assuming friendly aliens). That's amazing. You're amazing! Thank-you, and onwards to the vote in 2017!