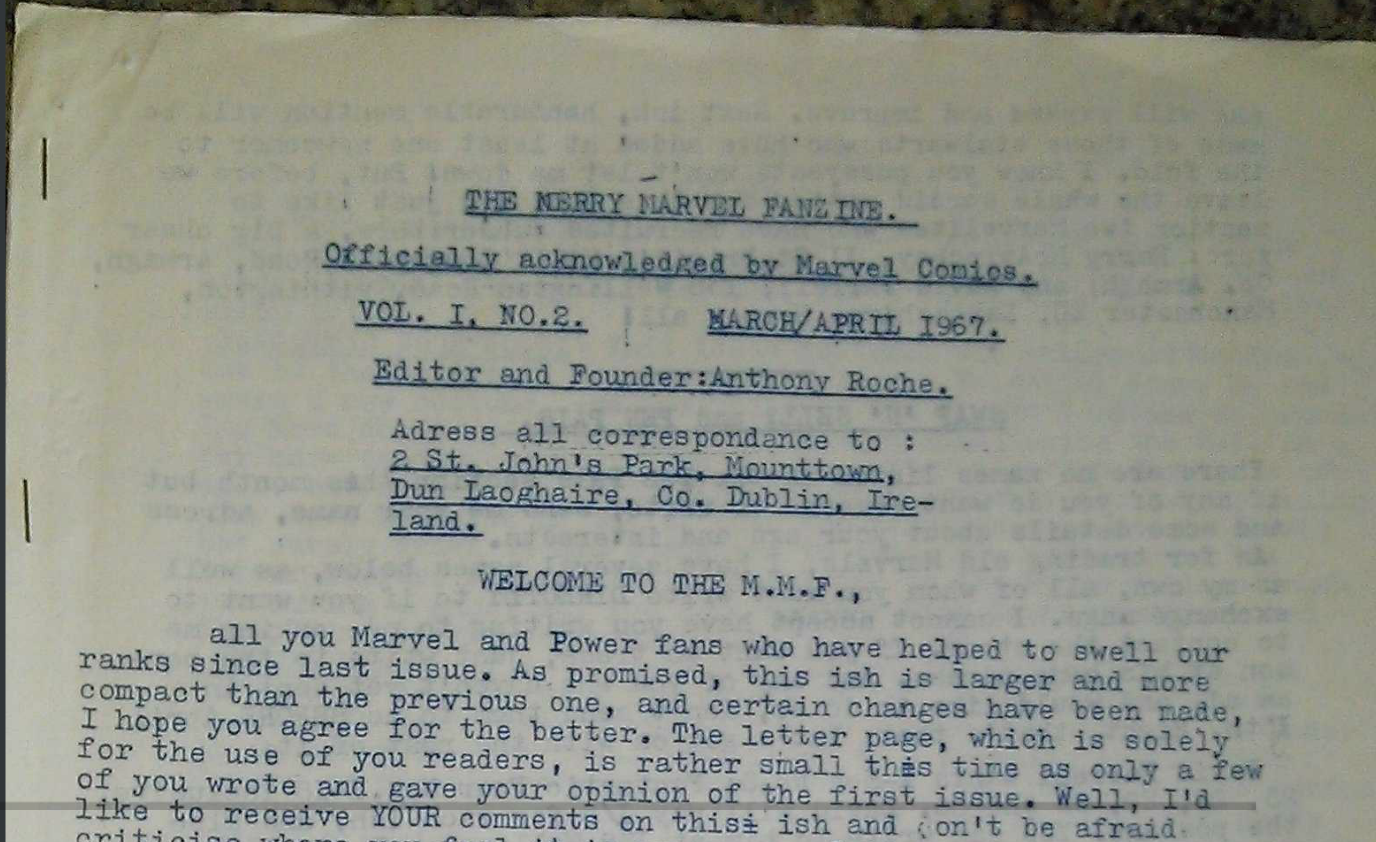 Merry Marvel Fanzine was the first comic fanzine in UK and Ireland. Edited and created by Tony Roche from Dun Laoghaire, Co. Dublin, the first issue came out in 1966.
The fanzine for 3 issues, when Tony then announced that he was changing it to Heroes Unlimited so that he could capture more comics, while recognising his 35 subscribers would be Marvel fans and promising that the Marvel content would continue.
Today IFF brings you issue 2 in all it's glory. The issue, which is 'officially acknowledged by Marvel Comics' contains a quiz, a checklist of recent releases (which has been marked up!), reviews, little known facts and a section of comics for sale (maybe you can pick up a bargain!) and requests for pen-pals. It's meticulously typed and neatly presented, and this copy has obviously been well loved.
Fandom like this is hugely important to the Dublin 2019 Worldcon Bid. We've been lucky enough to see, hear and read a great deal of Irish Fandom history as a result of people reaching out to us, and the enthusiasm that the Bid has produced across the country. We really hope that if we win the Bid, we can continue this rich tradition.