Bill and Mary Burns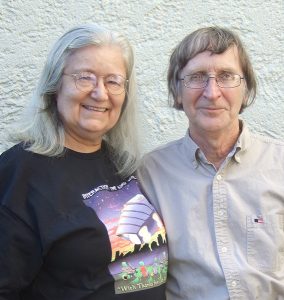 Almost exactly fifty years ago, Bill Burns and Mary Ensley, both avid SF readers since childhood, were each at their first Worldcon, 1967's NyCon3 in New York City.  Bill had been attending UK Eastercons since 1965, and the Worldcon was the last stop of an eight-week fannish holiday to the USA on a student charter flight and a "99 days for 99 dollars" Greyhound bus pass, on which he travelled about seven thousand miles. Mary had just been discharged from the United States Marine Corps in South Carolina, and moved back home to New York in time to attend the Worldcon.
Bill moved permanently to New York in June 1971 and he and Mary were married there in late August, honeymooning (of course) at Noreascon I, the Boston Worldcon that year.  Over the ensuing 46 years the couple have attended many more Worldcons together, and despite living in the USA have not missed a single Eastercon, racking up a total of a hundred Eastercons between them as of 2017. Mary ran the Eastercon art show for a number of years, then managed on-site registration, although she has more recently taken time off to enjoy herself at conventions instead.  Meanwhile, in 2000 Bill founded the eFanzines.com website to help traditional fanzine publishers make the transition to on-line publication, the site now hosts over 300 titles and thousands of fanzine issues.
Bill was the recipient of the Doc Weir Award in 2003, and in 2009 Mary and Bill were joint Fan Guests of Honour at Eastercon LX in Bradford.
Diane Duane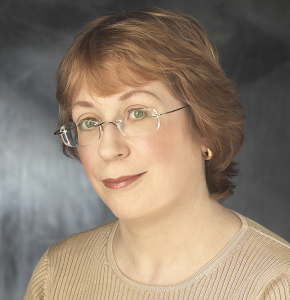 Diane's first novel, The Door Into Fire, was published in 1979 and was nominated for the John W. Campbell Award. She has sold more than fifty other novels in her own universes and numerous others.  Duane's best-known works include her long-running (since 1983) "Young Wizards" series—its tenth novel, Games Wizards Play, having been published in February of last year—and the nine bestselling Star Trek novels for which, among many other works, she was recently awarded the Grand Master / lifetime achievement award of the International Association of Media Tie-In Writers. More or less accidentally, she's acquired the distinction of having written for Star Trek in more formats than anyone else alive. Duane has appeared a number of times on the New York Times Bestseller List, and has garnered numerous awards for her YA writing from such organisations as the American Librarians' Association and the New York Public Library.
Her TV and film writing has included characters ranging from Jean-Luc Picard to Batman and from Siegfried the Volsung to Scooby-Doo. Her most recent such accomplishment involved running Sean Bean around a post-apocalyptic New York landscape in tight leather pants, in the SyFy miniseries The Lost Future. (She tried to leave Sean alive at the end, she really did, but sometimes things just don't work out…) She is presently working on another couple of miniseries scripts, the eleventh Young Wizards novel, and the long-awaited final book in the Middle Kingdoms sequence, The Door Into Starlight.
In her spare time Diane gardens, cooks, hangs out on Twitter and Tumblr, and studies astronomy, food history, and her husband of thirty years, the fantasy novelist and screenwriter Peter Morwood.
Ginjer Buchanan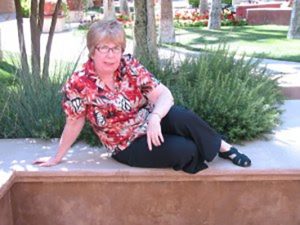 Ginjer Buchanan discovered science fiction fandom in the late 1960s, and became a Founding Mother of the Western Pennsylvania Science Fiction Society. Her first con was Disclave 1968 and her first Worldcon,  Baycon, that same year. She was involved in the running of several Pghlanges (the Pittsburgh regional of the late 60s/early 70s) and worked on the con committees for Suncon and the 1979 World Fantasy Con in Providence. She served as a World Fantasy judge in 1984 and in 1989 was Toastmaster for the Seattle World Fantasy Con.

In 1984, she was offered a full time job as an editor at Ace Books. In 1987, she was promoted to Senior Editor; in 1994, to Executive Editor, SF and Fantasy; and in January of 1996, to Senior Executive Editor and Marketing Director. In 2004, she assumed further responsibility for the Roc science fiction list and in 2007, became Editor-in-Chief, Ace/Roc Books. During her close to fifty years as a fan and a pro, she has written for several fanzines (including Granfallon, where her well-known Baycon con report, "I Have No Mouth and I Must Giggle" was first published). Her professional writing credits include an authorized Highlander tie-in titled WHITE SILENCE and "pop culture" essays in the third BUFFY, THE VAMPIRE SLAYER episode guide; FINDING SERENITY–a collection about Joss Whedon's FIREFLY; and A TASTE OF TRUE BLOOD.

She was nominated for the Best Editor–Long Form Hugo six times, winning the honor in 2014, and for the World Fantasy Special Award–Professional twice. She's received the Skylark Award for contributions to fandom from NESFA and the Solstice Award for contributions to the professional field from SFWA.
Ian McDonald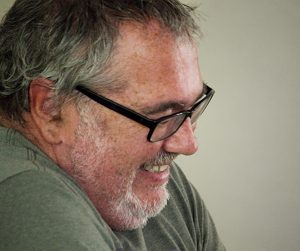 Ian McDonald sold his first story he wrote Islands of the Dead in 1983 Belfast-based Extro magazine.  His first break into the US market was through Asimov's, and his first novel Desolation Road was published by Batnam Spectra in 1988 which won the Locus award for Best First Novel. Since then he has been nominated for every major SFF award (including World Fantasy!) and won a few, including a Hugo in 2007 for the novelette The Djinn's Wife.
In addition to his career in fiction, he worked for sixteen years in programme development with a number of Northern Ireland TV production companies, from documentary to popular factual to animation and children's television.  Scripts include Doomwatch: Winter Angel for Vanson production/Working Title TV, and was developer and showrunner for the first series of Sesame Tree, the Northern Ireland version of Sesame Street.
Most recent books include the 'New World Order' sequence of River of Gods/Cyberabad Days, Brasyl and The Dervish House, set in the developing world in the near future,  the Planesrunner series for young and young-at-heart readers, and the Luna series, which is also set in a developing economy, which just happens to be on the Moon. It's been  described as Game of Throne/Dallas/The Godfather 'On the Moon'.
He has taught for Clarion West and Stonecoast and worked with clients on Arts Council NI mentoring schemes.
Jocelyn Bell Burnell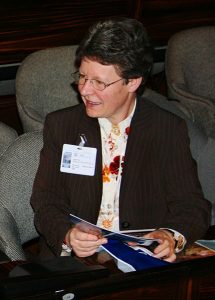 Dame Susan Jocelyn Bell Burnell is a Northern Irish astrophysicist. As a postgraduate student, she discovered the first radio pulsars while studying and advised by her thesis supervisor Antony Hewish, for which Hewish shared the Nobel Prize in Physics with astronomer Martin Ryle. Bell Burnell was excluded, despite having been the first to observe and precisely analyse the pulsars.
Bell Burnell was President of the Royal Astronomical Society from 2002 to 2004, president of the Institute of Physics from October 2008 until October 2010, and was interim president following the death of her successor, Marshall Stoneham, in early 2011.
She was succeeded in October 2011 by Sir Peter Knight. Bell Burnell was elected as President of the Royal Society of Edinburgh in October 2014. In March 2013 she was elected Pro-Chancellor of the University of Dublin.
Dame Jocelyn was Scientist Guest of Honour in Glasgow at Satellite 4, the 2014 British National Eastercon.
Steve Jackson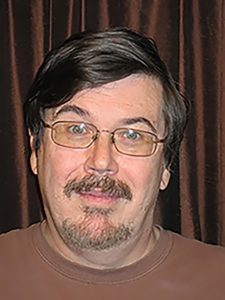 Steve Jackson has been playing games for at least 50 years, and designing them since 1976.   His first published game was Ogre, released in 1977 by Metagaming. He designed and edited several other games for that company, including Melee and Wizard, before forming Steve Jackson Games in 1980. An early release, Car Wars, became an instant hit, but not the last. It was followed by Illuminati, in which players build conspiracies to take over the world. Later came GURPS, the "Generic Universal Roleplaying System." In 1983, Steve was elected to the Adventure Gaming Hall of Fame. He has received 12 Origins Awards, as well as various other honours, for game design.
In 1990 and 1991, Steve became the "poster child for electronic freedom" after the Secret Service's invasion of his office and confiscation of equipment and manuscripts. SJ Games filed suit against the Secret Service and the U.S. government, and won more than $50,000 in damages. Steve remains intermittently active with the Electronic Frontier Foundation, in hopes of preventing further offences against other computer users. You can read about it at www.sjgames.com/SS/.  His current mega-hit is Munchkin, a very silly card game about killing monsters and taking their stuff. Also of recent note: Zombie Dice, a game where you are the zombies and you try to eat brains, and the Designer's Edition of Ogre, which brought in nearly a million dollars on Kickstarter.