This week, Australian author Sean Williams is sure he can make it to the Ring of Kerry, if only he can avoid distractions…
There are many sites of archaeological interest in Ireland–40,000 ringforts alone, apparently, a number I totally believe because it seems sometimes you can't walk ten steps without tripping over a wedge tomb or stone circle. This creates a serious hazard, and not just for pedestrians.
The Ring of Kerry is a tourist route that circumnavigates the Iveragh Peninsula on Ireland's southwest coast. This 179-kilometre (111-mile) route boasts many cathedrals, castles, cemeteries, abbeys and stately homes, not to mention beaches, waterfalls and pools, plus Neolithic sites and several Ogham Stones. You can drive, bus, or cycle, clockwise or counter-clockwise according to whose advice you follow. If you're a Star Wars fan, you're probably going to want to see the Skelligs, at the very least.
It's an amazing part of the world that's well worth crossing the country (a four-and-a-half hour drive) from Dublin to visit. I've made the journey three times, but never seen a thing.
The trouble is this: there are too many temptations en route, particularly to someone for whom a hand-painted sign on the side of the road saying "Stone fort €2" is unpassable. When you can turn a corner and find yourself confronted by a vast, ruined abbey, how are you supposed to just keep driving? Instead of leading to mushrooms, short cuts can instead lead to stone rings that don't appear on Google maps and, therefore, very long delays.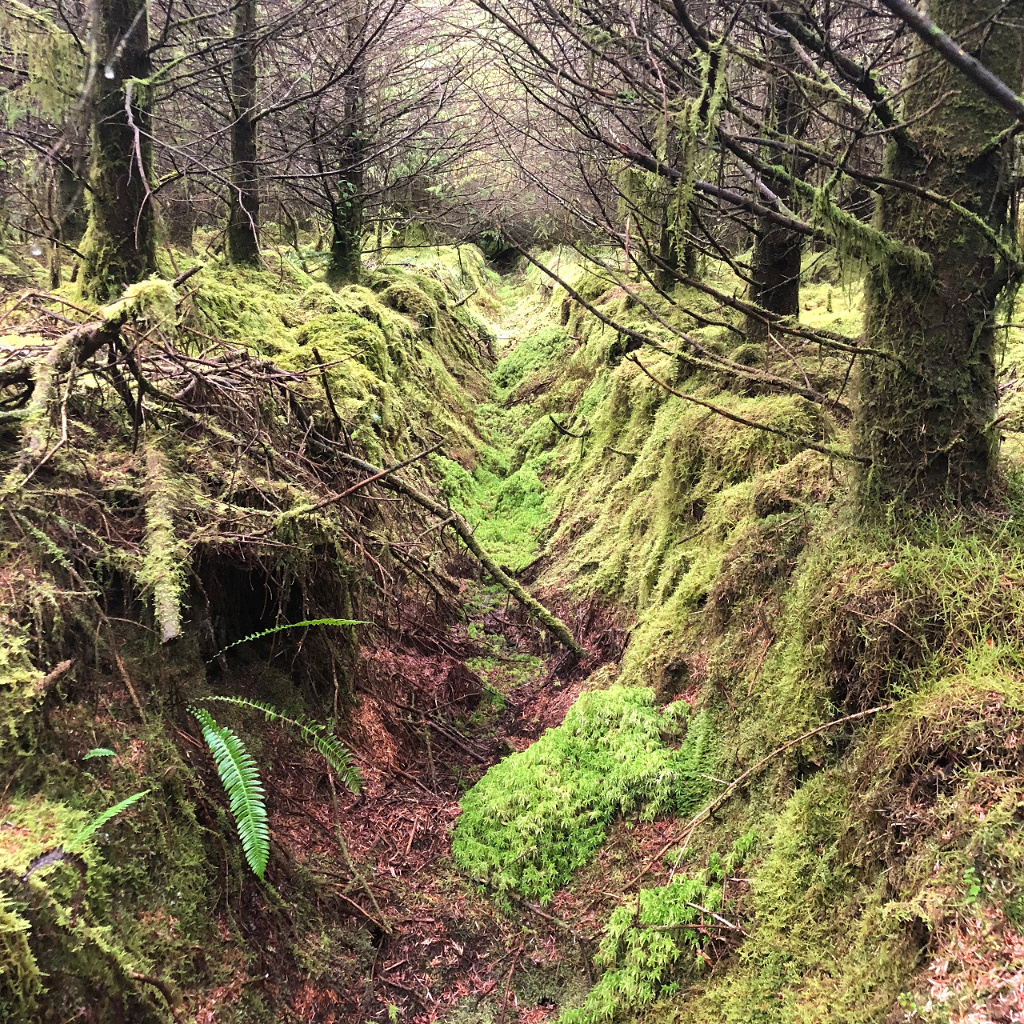 Attempt #1
My first failed attempt to reach the Ring of Kerry was after a trip to County Cork. (The other place I didn't get to that trip? The actual city of Cork.) My wife and I were only three months into our year-long adventure in Ireland, so we were still getting our head around the distances. Itineraries that would make us scoff with derision in Australia ("350 km? Barely worth starting the engine!") turned out to be complicated by several factors, these including Google Maps' penchant for taking us along tight and winding country lanes (be they delightfully picturesque) in preference to more efficient motorways, the many villages we passed through this way, each of them surprising and delightful in their own way, and our utter inability to pass by anything interesting.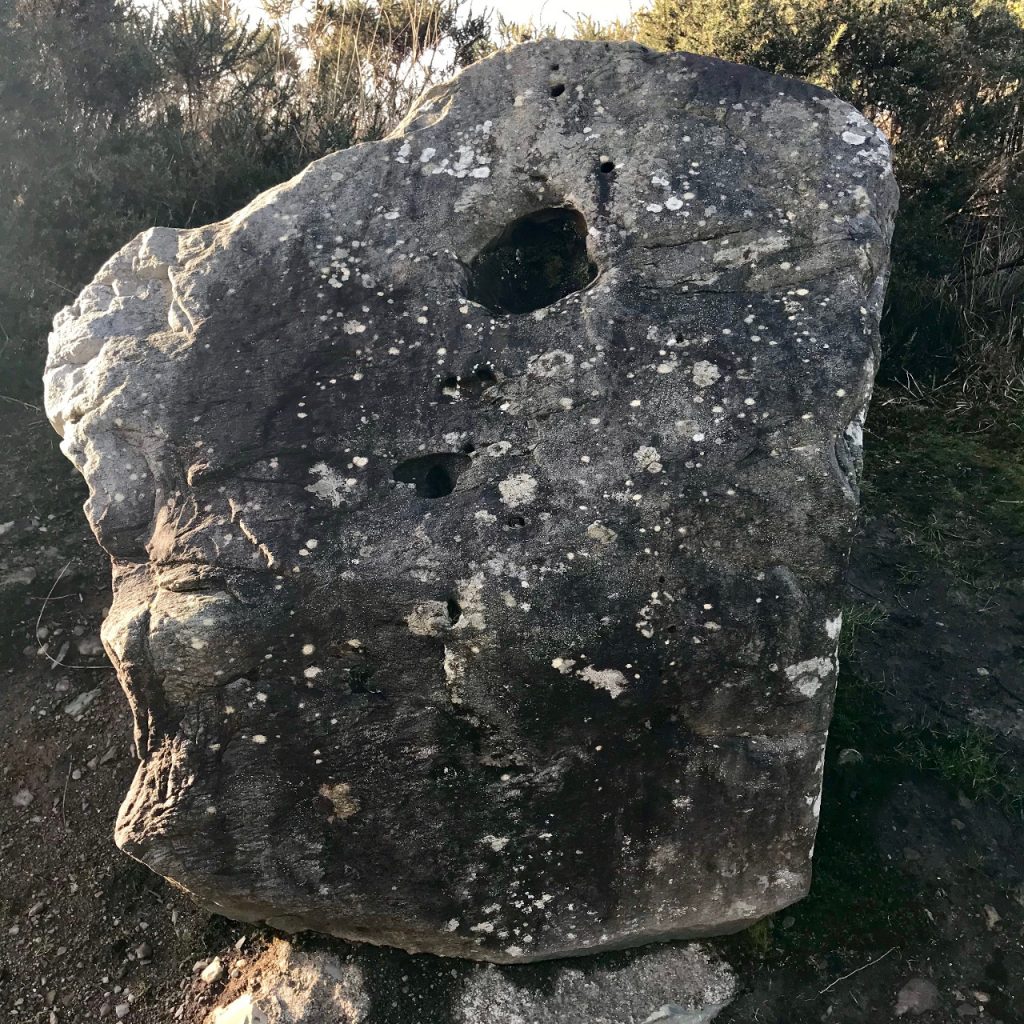 This particular trip was further extended by snow, an infrequent occurrence in Ireland that saw us, inexperienced Antipodean travellers that we are, stuck halfway up an icy hillside for an hour, waiting for the road surface to thaw sufficiently for our wheels to grip. On the other hand, the scenery was enhanced by the extreme weather, if that's possible.
What we saw instead:
Carriganass Castle
Dromagorteen Stone Circle
Molls Gap
Lorge Chocolatier
(Not inclusive lists!)
Attempt #2
The visit of my adult stepsons to Dublin gave us our second opportunity for the conquest of Kerry. This time, we decided to stay in the county of Kerry itself, so the chance of being distracted en route to the Ring would be significantly reduced. We stayed in a bucolic AirBnB outside a small town called Castlemaine, just north of the Iveragh Peninsula. It's also slightly closer to the neighbouring Dingle Peninsula, so we though we'd just pop over there for a quick look-see before heading south. Easy, right?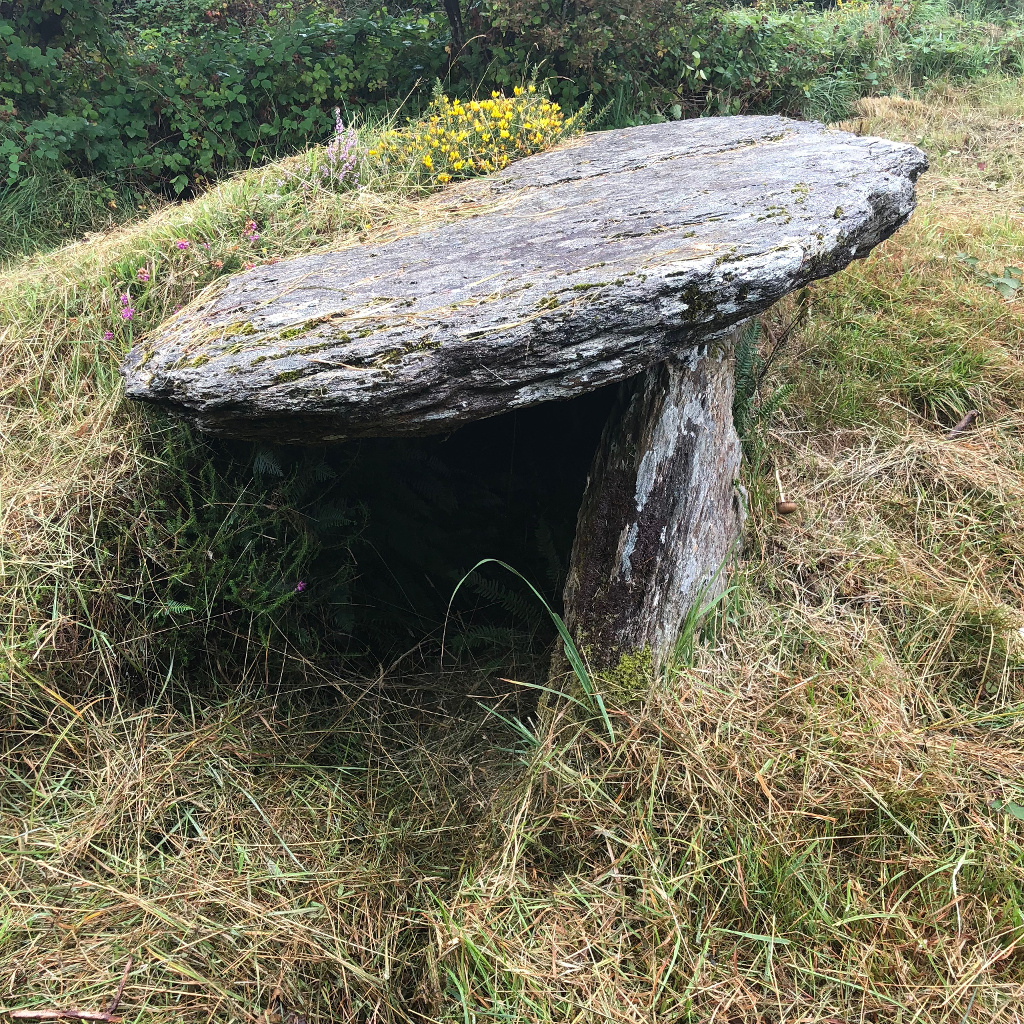 A friend from back home had described Dingle in glowing terms. We should have listened.
What we saw instead:
Conor Pass
Famine Cottages (Fahan) – crazy figures
Inch Beach
Dingle Town
Various castles, forts, and ancient stones
Attempt #3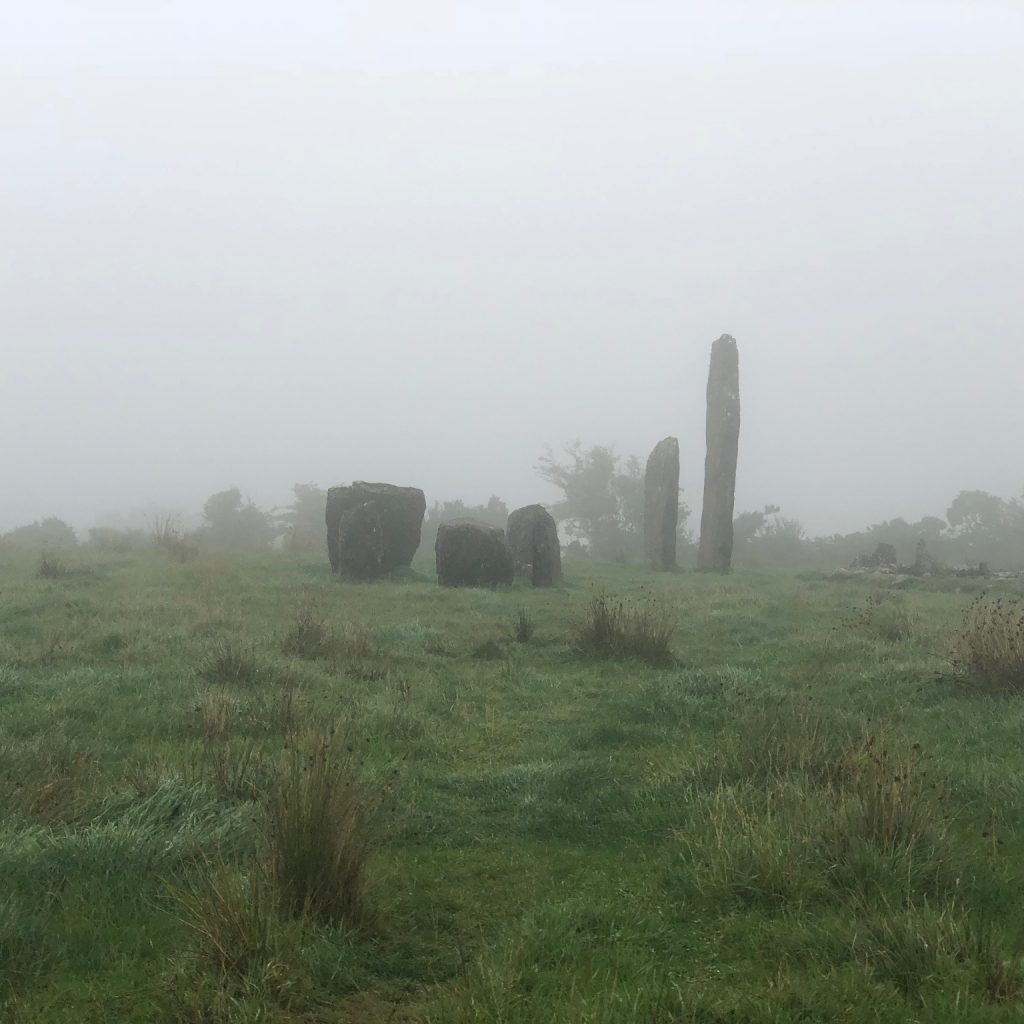 As part of a longer and more leisurely trip down the west coast (taking in the Museum of Country Life in County Mayo, Westport House, Limerick, the Burren, and many other places), my wife and I were utterly committed to our third attempt to experience the Ring of Kerry. We left a whole day free for it and everything!
In order to get there, we had to overcome two obstacles. The first was that we were staying some significant distance from it because we had left booking our accommodation too late (pro tip: don't do that), the second that it was the tail end of peak tourist season and everything on the beaten track was, naturally, full of tourists. Like us, yes, but people are the worst and it's so hard to take photos capturing the ends-of-the-Earth beauty of the rugged Irish coast when they're covered in humans. Only half kidding.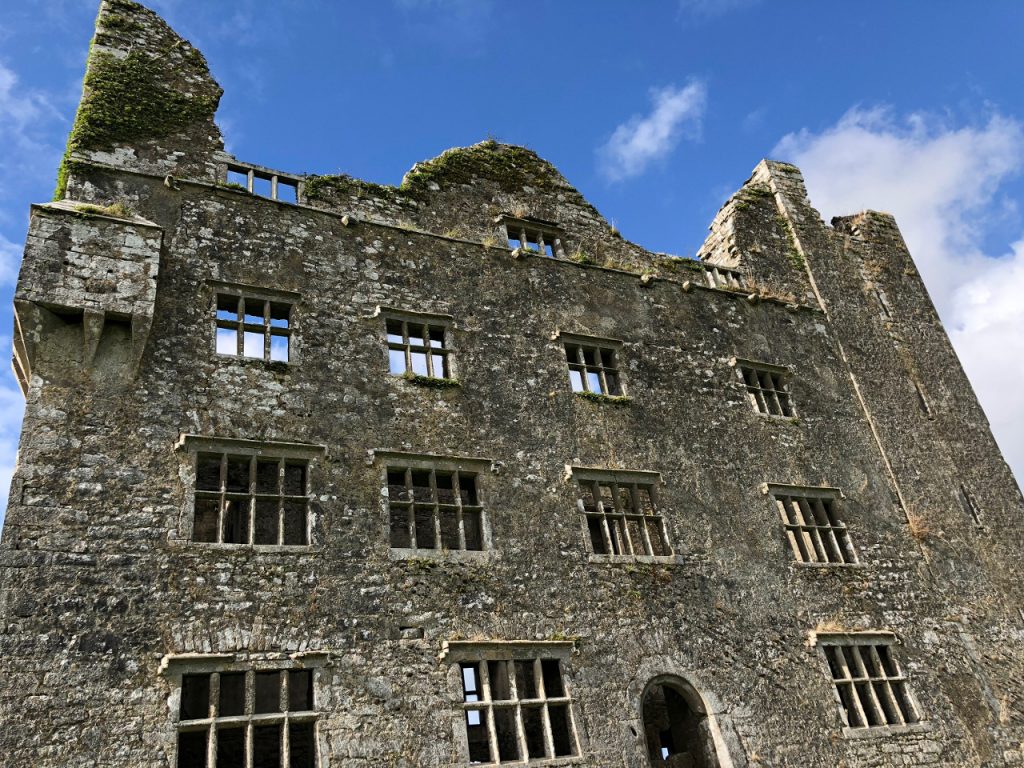 The Cliffs of Moher was the thing that killed the plan off for us. Not only was it immensely crowded (another pro tip: go first thing in the morning, if you can), but the tail end of tropical storm Ernesto was rolling in, causing everyone to rush for the same shelter when the elements turned against us. Ireland's weather is actually pretty clement (don't believe the locals) but in that location, with that many people, it was a deal-breaker, for us. Rather than risk being caught up in such a crush again, we forewent the Ring for more isolated locations.
What we saw instead:
Bantry House
Father Ted's House
Kealkill stones
Mealagh Woods including the Barnagowlane West Wedge Tomb
Kilfenora & St Fachnan's Well
In conclusion: I fully intend one day to visit the Ring of Kerry. I'd be mad not to try, and so would you! But don't be surprised if the country works against you. Ireland is so full of wonders that cartographers long ago threw their hands up in despair and let the landscape speak for itself. Listen to its call, and you'll have adventures entirely your own.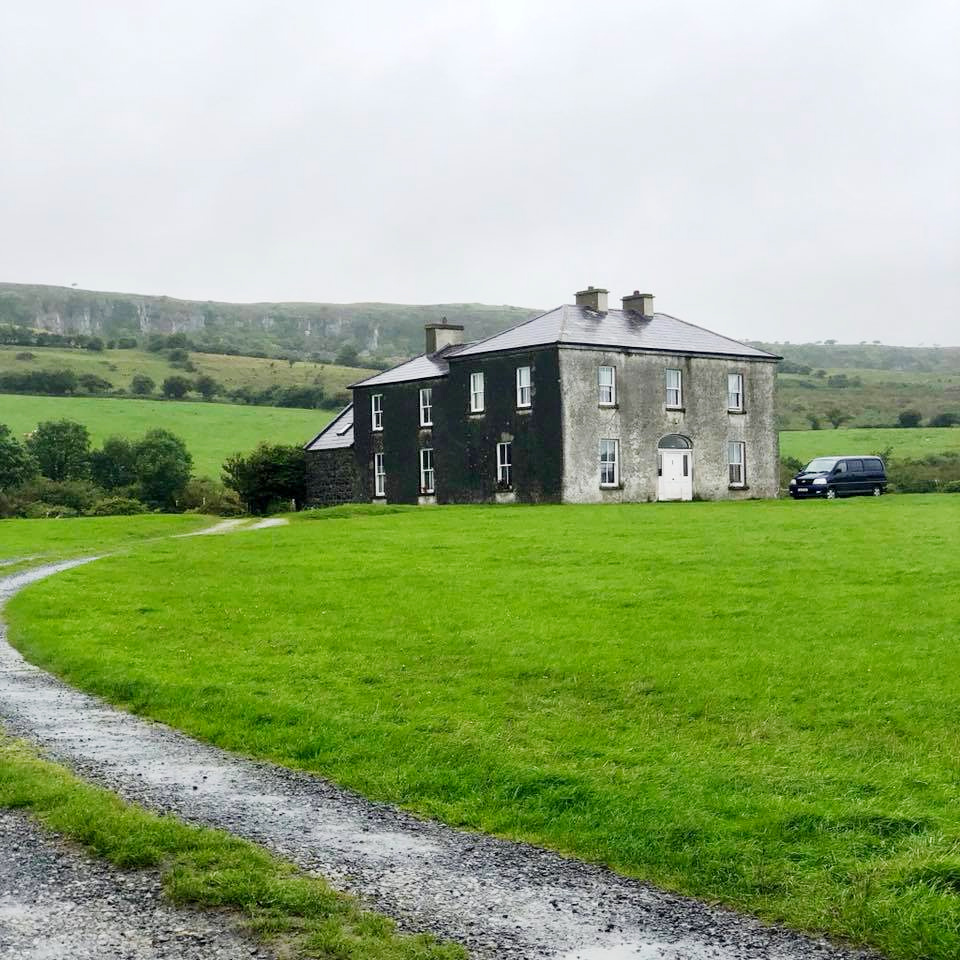 ---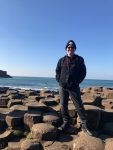 Sean Williams is a #1 New York Times-bestselling author of over forty novels and one hundred and twenty short stories for adults, young adults and children. Normally, he lives in South Australia with his wife and family, but 2018 has seen him living in Dublin and loving everything about it. Have Sword, Will Travel and Let Sleeping Dragons Lie, to be launched at Octocon, are the first adventures in a new middle-grade series co-written with Garth Nix.