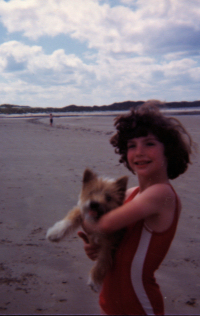 When I was growing up in the West of Ireland my parents would wrangle a one-week family holiday during August in the seaside town of Enniscrone in Co. Sligo where we always stayed in the same Guest House. In the pre-Internet age it meant we spent most of our time outside; bouncing on the huge trampoline in the big playground was a favourite pastime. It did rain regularly (except for one scorching summer where we all got spectacularly sunburned), but when the storms rolled in I would read a book from the Guest House library and listen to the showers pelt the window.
But the main reason to visit to Enniscrone was its magnificent beach and ocean views, and that's what keeps drawing me back today.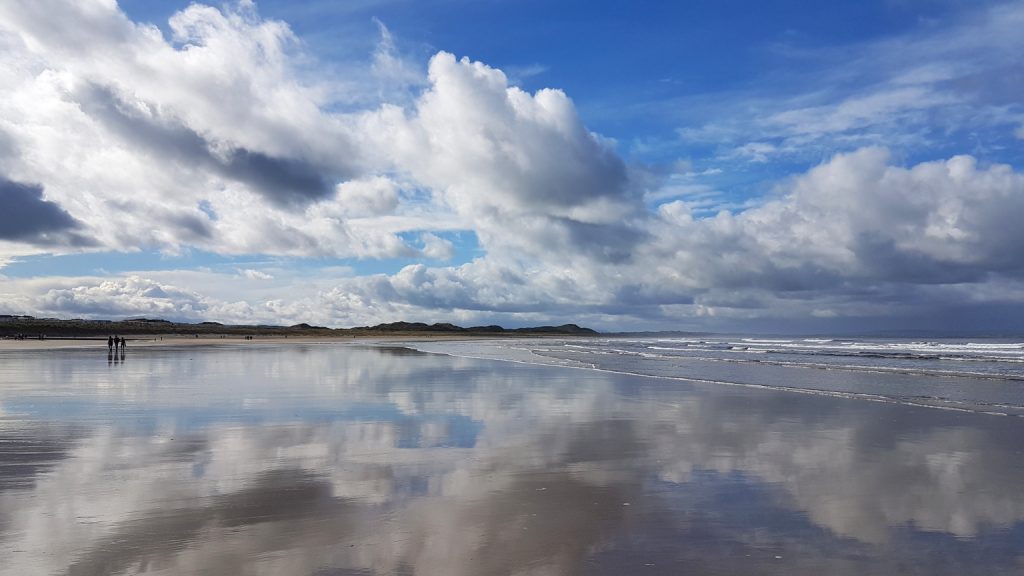 It's a 5km stretch of sand, guarded by a series of humped dunes coated in whip-sharp Marram grass. It's perfect for walking, and early in the morning it's common to see horses being ridden on the beach before it gets busy. I've often walked along the damp sand near the water's edge, listening to the Atlantic waves boom and crash while the seagulls screech and turn in the brisk wind that brings the taste of salt and sand. It's conducive for deep rumination and gaining a renewed appreciation for the splendour of our landscapes.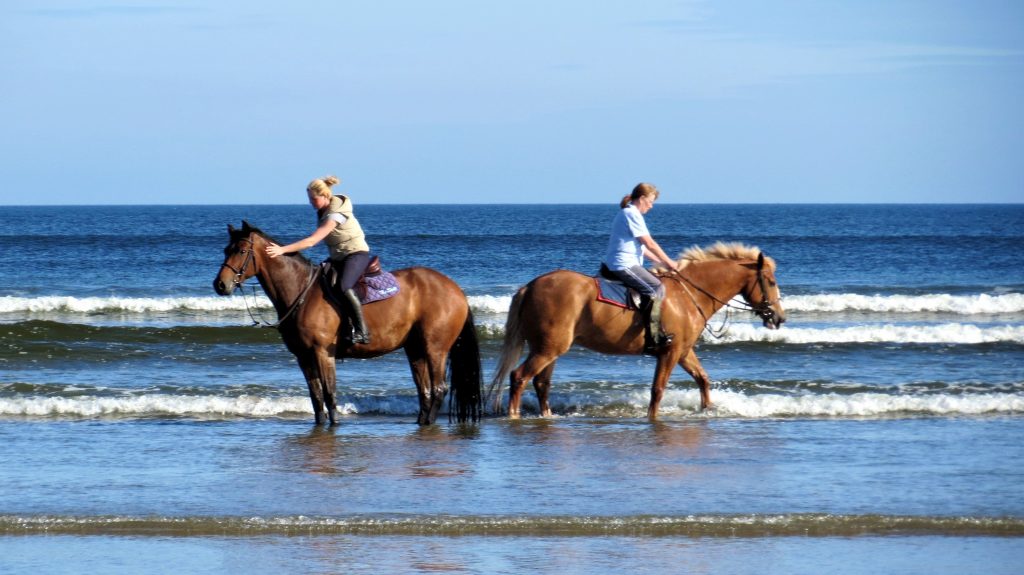 Here you are in a place entirely governed by the ocean and its moods. When the sun shines it is glorious, and when the gales blow its beauty has a dangerous temper. The cloudscapes shift constantly and are always dramatic. This is the wonder of living on the edge of the Atlantic Ocean.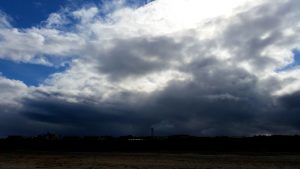 Recently the Irish Government created a tourist initiative called the 'Wild Atlantic Way' to celebrate the 2,500 km of coastline along the West of Ireland. It's been hugely popular, and for anyone visiting our beaches and sea fronts it's a stark reminder of Ireland's somewhat lonely position as an island facing thousands of miles of ocean.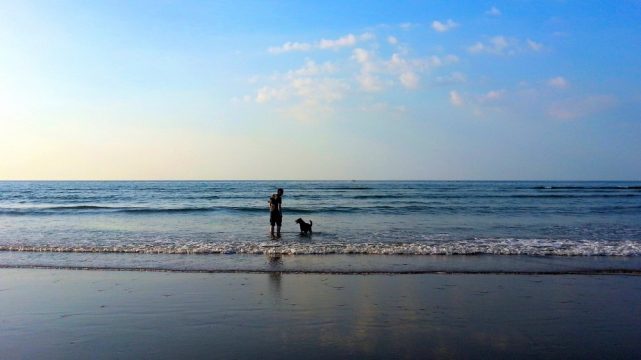 During the high season (June-August) Enniscrone is busy with holiday makers, and there is plenty to do. There have been several updates and changes to the town since I was a kid, and most of them have been positive. Now there are cafés, pubs, and hotels serving a fine array of food and beverages. All of them offer free wifi. The stalwart of the town is Tracey's Café and Surf Shop where you are served generous, well prepared meals.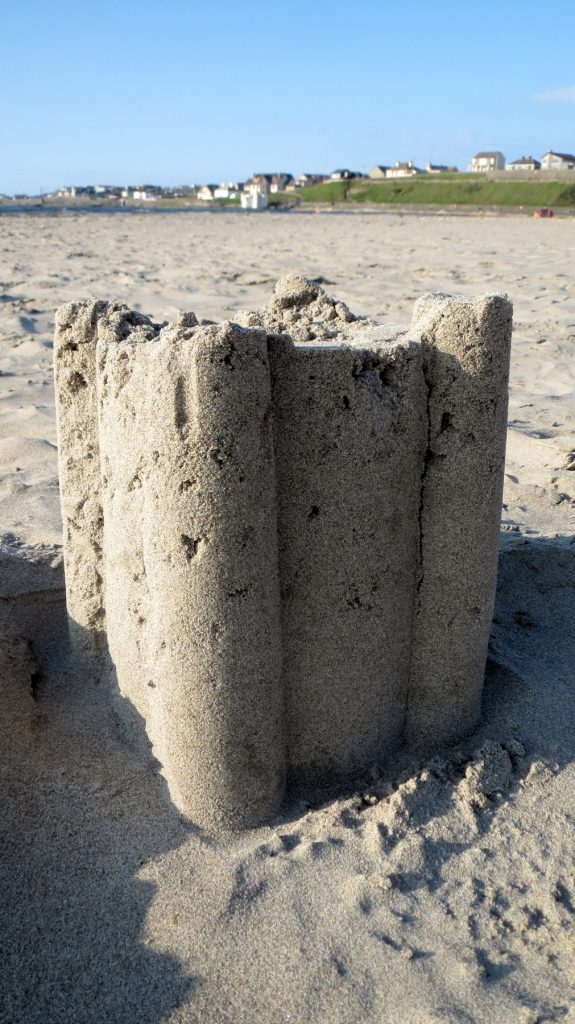 The town is famous for its Hot Seaweed Baths, a curative treatment that is supposed to help a wide range of ailments. Golfers will enjoy the Enniscrone Golf Club, which offers 27 holes of links golf on a challenging course. And there's pitch and putt for a bit of fun. For those who like to brave the Atlantic waves (perpetually bracing) you can rent wetsuits or take lessons from the surfing schools that populate Enniscrone during the summer. Or even try your hand at kitesurfing.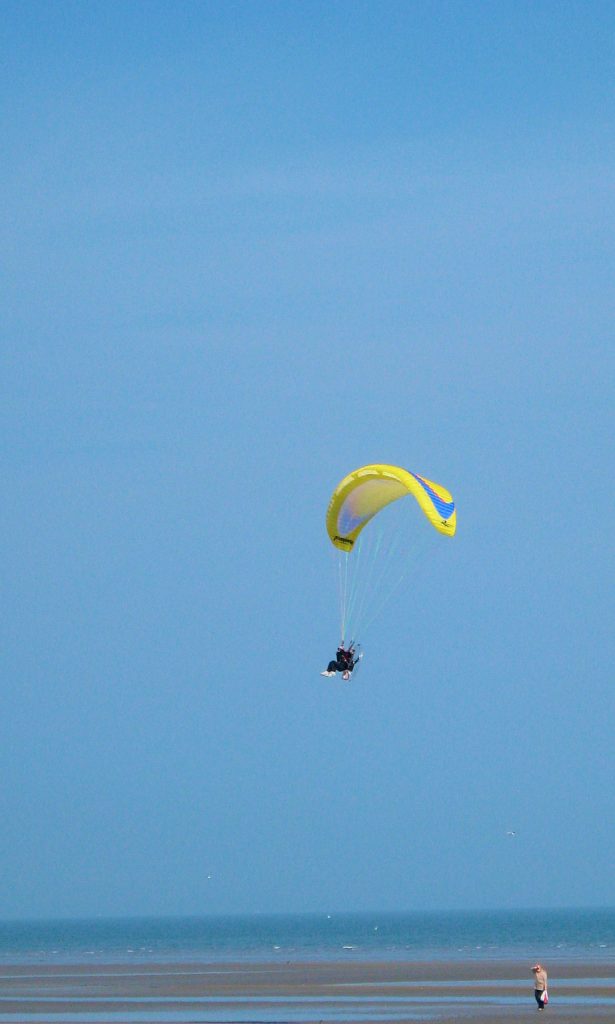 On the outskirts of the town you can see a huge statue of the famous Black Pig, representing The Black Pig of Muckdubh. It's a piece of folklore about a giant boar, possessed by an evil spirit, that went on a murderous rampage, and the legendary hunt that eventually brought it down. The town now celebrates The Black Pig Festival at the end of July every year.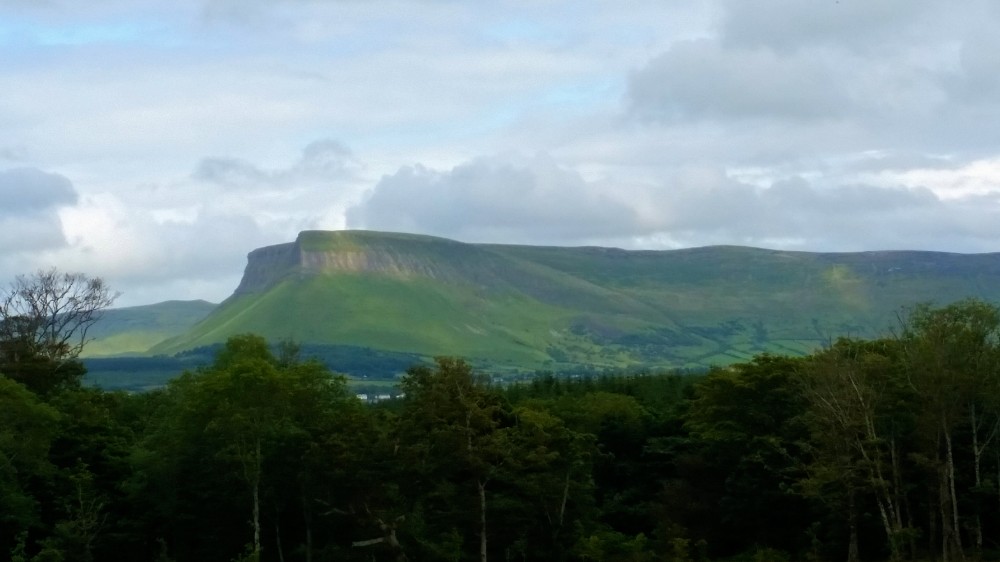 There are plenty of other places to visit not far from Enniscrone. The nearby towns of Ballina and Sligo offer a variety of food, shops, and entertainment. Well worth a day trip is Lissadell House and Gardens, which was childhood home of the famous revolutionary Constance Markievicz, her sister Eva Gore-Booth, and her brother Josslyn Gore-Booth. It was built in 1853, in a Neo-Classical Greek Revival style, and it has gorgeous views of Sligo Bay and the distinctive outline of Ben Bulben mountain. You can take a short tour of the mansion (with its stunning collection of art, including originals by Jack B Yeats), enjoy the tea-rooms, and walk around its Victorian Walled Garden.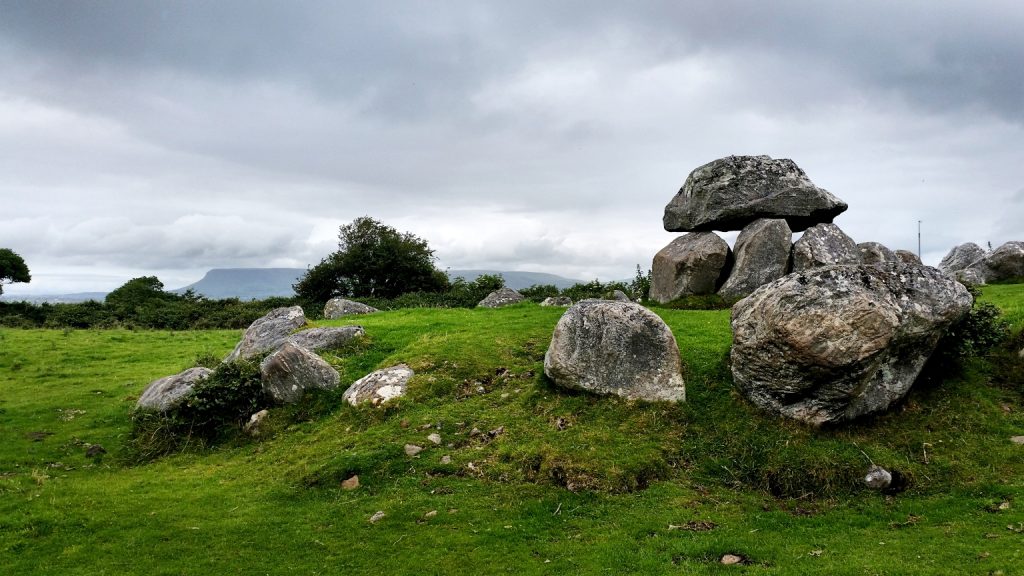 If you crave an older slice of our history visit the Carrowmore Megalithic Cemetery. This is the largest cemetery of megalithic tombs in Ireland, with some of them dating back 5 thousand years. There are 60 tombs scattered across a 3.8 square kilometre site, which means you need to wear proper walking shoes and be prepared for uneven fields.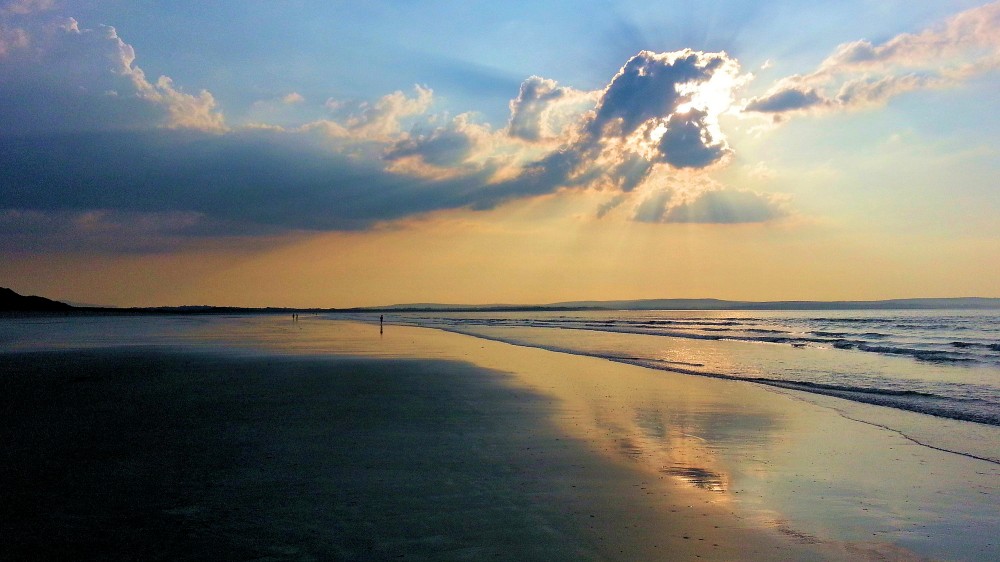 There are other terrific places to visit in Co. Sligo, but the small coastal town of Enniscrone, with its breath-taking view of the mercurial ocean and sky, will always have a special place in my heart.
---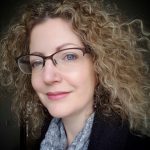 Maura McHugh lives in the Galway countryside, in a house watched over by rooks, and visited by hares. Her short fiction, poetry, and essays have appeared in publications in America and Europe. She's published two collections – Twisted Fairy Tales and Twisted Myths – in the USA. She's written several comic book series for companies like Dark Horse and IDW, and most recently Judge Anderson for 2000 AD. She's also a screenwriter, playwright, a critic, and has served on the juries of international literary, comic book, and film awards. Her monograph on David Lynch's iconic film Twin Peaks: Fire Walk With Me, published by Electric Dreamhouse Press/PS Publishing, was nominated for a British Fantasy Award for Best Non Fiction. Her web site is http://splinister.com and she tweets as @splinister.