As Worldcon 76 in San Jose draws to a close, Dublin 2019 takes on the mantle of being the next Worldcon. Our Chair James Bacon has been speaking at the San Jose Closing Ceremonies today.
James began by thanking Kevin Roche, his Worldcon 76 Committee, and the whole of Worldcon 76 for a magnificent weekend, and then he gave the audience some glimpses of what to expect in Dublin next year.
The first was a video created by one of our hugely talented staff,. Watch and enjoy! This is Ireland. All of this is Ireland.
You will have spotted our Guests of Honour Ginjer Buchanan, Jocelyn Bell Burnell, Bill and Mary Burns, Diane Duane, Steve Jackson and Ian McDonald in the video. They, and the celebration of their work, will run through the entire convention, in deserved recognition of what they have contributed to the world of science fiction.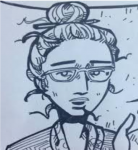 Dublin 2019 will also feature other guests across the weekend, and we are delighted to announce that the Art Show will include two featured artists: Maeve Clancy and Jim Fitzpatrick. Maeve Clancy creates stunning works for both adults and children out of paper, drawing and stories. She has worked on music videos, mounted solo exhibitions and written both fictional and historical comic stories.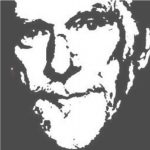 Jim Fitzpatrick is known for his gorgeous artwork inspired by Irish Celtic traditions, for covers of rock albums for artists including Thin Lizzy, and perhaps most of all for his iconic two-tone image of Che Guevara. Yes, we mean that image. Our featured artists will be a strong presence in our Art Show, and will participate across the convention in art-related programming. We will have more good news about the Dublin 2019 Art Show to share soon – watch out for updates!
James went on to share the news of a letter that we have received from Michael D. Higgins, the President of Ireland, welcoming Dublin 2019 and all of its members. Read all about this very special message in our blog post.
The session was completed by live music by the Kavanaugh brothers, bidding an Irish farewell to Worldcon 76. We look forward to welcoming you next year to Dublin, and to Dublin 2019 – and Irish Worldcon. Register for your membership today, and we'll see you there!