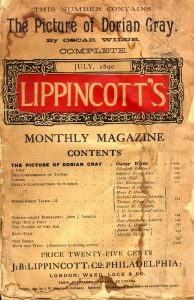 Welcome to another edition of Irish Fiction Fridays! Today's offering likely needs little introduction, but in case you aren't familiar with either Oscar Wilde or The Picture of Dorian Gray, read on!
Oscar Fingal O'Flahertie Wills Wilde was born in Dublin on the October 16, 1854. Wilde came from a very literary family and lived an exceptionally flamboyant life. A more detailed history can be found here, but there are many fine biographies of Wilde, which are well worth reading. He was a poet, short fiction writer, essayist, lecturer, and playwright. Towards the end of his life he spent two years in prison for gross indecency due to his homosexuality. Upon leaving prison, he went by the name Sebastian Melmoth. Sebastian was for St Sebastian who hid is true faith for years and was martyred when it was discovered. Melmoth was a reference to Melmoth the Wanderer, which was written by Wilde's great uncle Charles Maturin – and which we featured on IFF on October 27, 2017! After his release, Wilde retreated to Paris where he died of meningitis on 30 November 1900. He was pardoned of his "crimes" in 2017.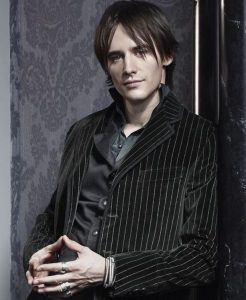 The Picture of Dorian Gray first appeared in Lippincott's Monthly Magazine in 1890. It received a great deal of criticism, so Wilde revised it extensively before republishing with six new chapters in 1891. Since then, Wilde's only novel has been adapted into several movies (1910, 1945 and 2009) and the title character has appeared on his own as well – in Alan Moore's League of Extraordinary Gentleman and in the television series Penny Dreadful.