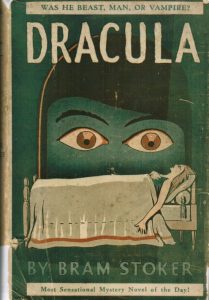 Hello everyone! Can you believe that it's been SIX MONTHS since we sat down with James Bacon, our Bid Chair, and he had a brilliant idea. Why not showcase a science fiction, fantasy or horror author from Ireland every week, until the voting for a Worldcon in 2019 happens (and, if we win, onwards to the Worldcon itself). So off we trotted,  and since then it's just snowballed. We've already featured supporters, fans and authors of the Dublin 2019 Bid, and as a result our blog is also growing with other articles and items about Irish SF/F/H culture. In the next six months we already know we'll be bringing you several exclusives, book launches and free extracts from Irish writers and creatives, but today we thought we'd celebrate with one of the most famous Irish stories of them all. DRACULA.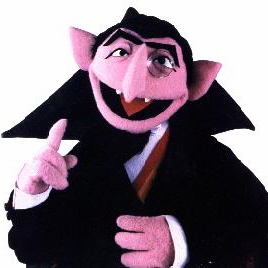 To describe Bram Stoker's novel as merely influential is to do a huge disservice to the ways that it has influenced popular culture since it was first published in 1897. Count-less (geddit?) adaptations have been produced of the story, from The Muppets to Masterpiece Theatre.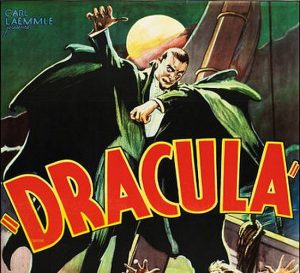 Dozens of actors have played the characters, including Irish resident Johnathan Rhys Meyers. He is the antagonist in the Castlevania series and our second IFF by Caitlin Keirnan was a piece of weird fiction about Elizabeth Bathory, often called a female Dracula.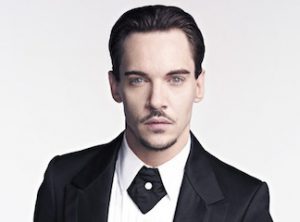 So today we are celebrating six months of IFF with this absolutely iconic novel. And because we're awesome as well, we're linking it on our blog in both written and audio formats.
http://www.gutenberg.org/ebooks/345 (text)
https://www.gutenberg.org/ebooks/6534 (audio).