Book Launch, BOOK LAUNCH! Today's Irish Fiction Friday showcases a brand spanking new publication from Irish author Paul Anthony Shortt; his fifth novel and the second in his Lady Raven series. Red Skies is a superb fantasy adventure full of pirates and peril, and was released this Wednesday. We're delighted to be able to support its launch.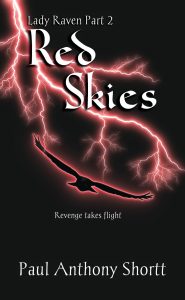 Here's what Paul has to say about the series:
"I started the Lady Raven series with the intention of doing my part to bring more female heroes into the world of action and adventure fiction. I wanted someone my daughters could look up to. Someone that anyone, regardless of gender, could look at and say "This girl kicks ass." That girl, that woman, became Cora Ravenell, who takes the mocking title "Lady Raven" and turns it into a weapon against the oppressive Empire that destroys her life."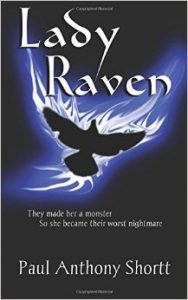 In order to get you started, therefore, we're linking to the first chapter of Lady Raven, so that you can get involved with this series from the start. We really hope you enjoy it, and good luck, Paul!
You can read more of Paul's work here, although he also managed to hit the news this week with a particularly pithy tweet. His twitter handle is @PAShortt