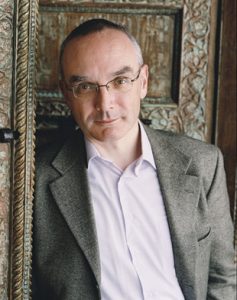 Welcome to Irish Fiction Friday! Hugo nominations are opening this week, but at Dublin 2019 we also want to take you back a bit to another award winning series from the near-past!
Michael Scott is one of Ireland's most successful authors. He has written over 100 books and is published around the world. His inventive, exciting writing focusses on SFF and mythology, and his collections about Irish myths, legends, ghosts, folk and fairy tales played a key role in the resurgence of interest around this topic in the 1980s and are considered amongst the definitive writings on these subjects.
His fiction often blends or borrows from historical characters and events with fantasy, as well as touching on ideas of myth, legend and folk tale. Amongst his most popular novels is the YA series The Secrets of the Immortal Nicholas Flamel.
The Secrets of the Immortal Nicholas Flamel is a series of six books containing adventure, magic and excitement. The plot revolves around the two central characters: Sophie and Josh Newman, and their adventures with Nick Fleming, aka Nicholas Flamel, as he battles his adversary, the sinister Dr Dee. The novels span the globe and involves a series of historical and mythical characters. It's a breathtaking romp about historical fantasy, and a wonderful read. We're really glad to feature it on Irish Fiction Friday today!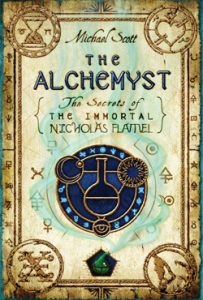 The first chapter of The Alchemyst, which is also the first book in the series, can be found here, and you can either read or listen to it! It was Irish Book of the Year in 2008, and throughout it's publication, the series picked up awards and commendations.
Michael Scott's website is a wonderful trove for Flamel fans. Amongst the artwork from the many versions of the books, is this lovely map, which shows where people are reading the series around the world.