'Dublin is like a book and its streets are quite readable'.
(Brian Showers)
As part of our regular features showcasing aspects of Irish SFF culture and fandom, Erin Underwood caught up with some of the leading lights in Irish publishing. Publishing is thriving in Ireland, with several presses, small and large, as well as a number of independent bookshops. Erin spoke to them about their work, publishing in Ireland, authors we should look out for and the allure of Dublin as a centre of literary culture.
Bob Neilson is the founding editor of Albedo One and is currently managing editor of the magazine and Aeon Press. He has had short fiction published  in several countries and radio plays performed on Irish National Radio. He has also written a graphic novel and several comics.
Website:  bobneilson.org
.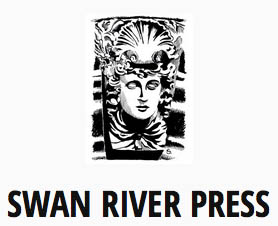 Brian Showers: The Swan River Press is Ireland's only press dedicated to literature of the fantastic. Named for the now subterranean waterway that flows through the bustling neighbourhood of Rathmines, Dublin's Swan River Press was founded in 2003 by author and editor Brian J. Showers. Since its inception, the press has specialised in literature of the Gothic, strange, and supernatural, with an emphasis on Ireland's past and present contributions to the genre.
What is it about editing that you enjoy most? And at what point did you realize that you wanted a career in editing?
Bob Neilson: Finding that next great short story – the one you want to get on the roof and shout about. I never really intended getting into editing. In the early nineties I was involved with the Irish SF Association and their magazine, FTL. When it folded there was no similar magazine in Ireland so, with some friends, I started Albedo One. Twenty-two years later I'm still going and we have a book publishing arm, Aeon Press and publish original fiction on our website www.albedo1.com, though this is edited by my colleague Frank Ludlow.
Brian Showers:  I originally started Swan River Press as a sort of joke—it was the name I attached to the hand-bound chapbooks I wrote and sent to friends and family as holiday gifts. The chapbooks became so popular that I eventually had people asking me if I would publish their stories in this format. Needless to say, the production process for these chapbooks was insanely time-consuming, so I had to decline. But I did realise I wanted to work with other writers. What sort of tipped me over towards doing it (instead of just thinking about it) were my own bad experiences with established published. Really reprehensible behaviour from supposed professionals. My thought was "I can do better than this".
Which Irish speculative fiction inspired you most as a young reader?
Bob Neilson: I went through a fantasy phase in my teens and read some Lord Dunsany. In SF it has to be Jim White and Bob Shaw who were the inspirations for Irish writers.
Brian Showers:  Probably Dunsany, Le Fanu, Stoker, O'Brien. I encountered them all in various anthologies at the library. Though I did not at the time recognise them as necessarily being Irish. I didn't think to myself, "I am now reading Irish speculative fiction". They were writers who simply wrote what I liked to read.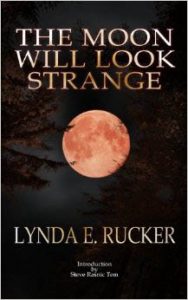 Which new up-and-coming Irish speculative fiction writers or artists should we be watching over the next few years? 
Brian Showers:  Well, I wouldn't call them up-and-coming, as they've both already established themselves as excellent writers, but I enjoy the stories of Lynda E. Rucker and Derek John.
Lynda's already had published a collection of her short stories called The Moon Will Look Strange. Derek's work is mainly uncollected, something that needs to be rectified. I also think Martin Hayes's comics are worth having a look at, particularly his fictionalised biography of Aleister Crowley, Wandering the Waste.
As a follow up to the last question, are there any future publications that you are particularly excited about in 2015-2016?
Bob Neilson: Only our own. Though there may be a wonderful collection coming out from Liberty Press, edited by Brian J. Showers, including stories from some very talented local writers.
Brian Showers:  Swan River Press has a good few exciting publications scheduled by both types of writers: Irish and non-Irish. But those will be announced in due course. I never like to announce things until they're nearly ready to go to the printer. Call it superstition.
With the rise of social media and inter-connectivity between readers, authors, and publishers, have you have any special publishing challenges or accomplishments as an Irish publisher in a global market? If so, what have they been?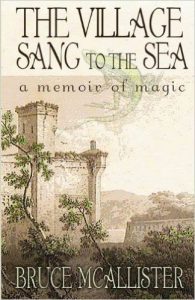 Bob Neilson: Bruce McAllister's novel, The Village Sang to the Sea, published by Aeon Press in 2013, was nominated for the World Fantasy Award. I'm pretty proud of that.
Brian Showers:  Believe it or not, Swan River's biggest challenge is finding an Irish audience. Even for my overtly Irish books the interest comes from mainly the America and the UK. For example, I publish a journal called The Green Book, which specifically focuses on Irish fantastic fiction. That publication has more readers in Italy and Spain than it does in Ireland. I'm not entirely sure why.
Irish literature is known for breaking new ground, including in the area of speculative fiction. Given Ireland's past contributions to the development of speculative fiction in all of its forms from authors such as Bram Stoker, Jonathan Swift, William Butler Yeats, and C.S. Lewis, who might you point to as having a significant impact on the development of the genre today? 
Brian Showers:  The only Irish genre writers I can think of who have a truly international/bestseller reach are John Connolly and perhaps Garth Ennis. As to how influential they are, I think that will be decided in the coming decades.
There is currently a bid to hold Worldcon in Dublin in August 2019. Worldcons generally offer regional flavour in the programming that is offered. From your unique perspective in the Irish publishing industry, what might a Dublin Worldcon in 2019 have to offer that is specific to Ireland or Irish culture?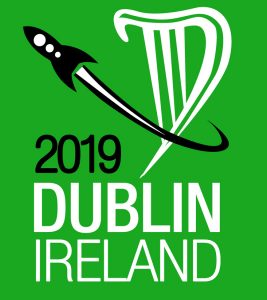 Bob Neilson: A con in Dublin will guarantee the best time the attendees have had at a science fiction event. As long as they are prepared to let their hair down.
Brian Showers:  Dublin's streets are filled with sites of literary and historical interest, both genre and non-genre alike. There's the hospital where Lord Dunsany was taken after a piece of shrapnel lodged in his face during the Easter Uprising, and just behind Busáras is the boyhood home of Lafcadio Hearn. And in the suburban streets of Rathgar is the house where the poet AE held his salons and helped birth Ireland's twentieth-century literary scene. Dublin is like a book and its streets are quite readable.
If there was one thing you could say to someone who is still undecided about whether or not Dublin could support a world class Worldcon in 2019, what would you say?
Bob Neilson: You obviously haven't been here. Come and see; go away convinced.
Brian Showers:  There are some really great Indian restaurants here, plus a few new vegan places that are worth trying. The coffee in Dublin is also good, something to do with the composition of the water, I'm told.
Where can readers go to learn more about your authors and your upcoming publications?
Bob Neilson: The best places are our website and our Facebook.
Brian Showers:  We normally do limited and numbered special editions of most our books, and for the same price as the standard edition (while supplies last). So it's always good to place your order quickly if you want things like signed postcards, bonus CDs, free booklets. Keep an eye on our Twitter feed, Facebook page, and most importantly, join our mailing list.