Ideas are the heart and soul of a Worldcon programme, and we need your ideas to create the best programme yet. "What if?" is not only the underlying question behind great science fiction, it's also the underlying question behind great Worldcon programming.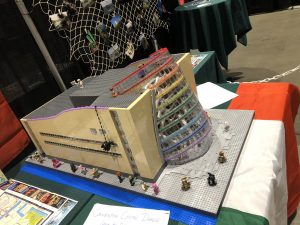 What if we had a panel of current and former NASA employees who talk about life in space? What if we had an Irish oral storyteller recite the telling of "The Legend of Cú Chulainn" and "The Leprechaun and the Thistles"? What if … Dublin 2019 members were able to share great programme ideas BEFORE they are sitting in a programme room suggesting a panel on how to terraform Mars?
To make all this happen requires a couple of things. One: a body of ideas submitted by prospective panelists; and Two: engagement from you, the fan/attendee/panelist. The sooner the better.
Got a great idea? Not sure it's a great idea? Send it to us anyway! Some of the most inventive panel ideas come out of brainstorming sessions where we go over ALL the ideas submitted. So please share  with us via our Idea Submission Form.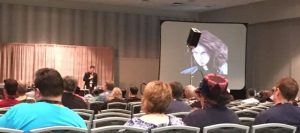 As part of that brainstorming process, the Dublin 2019 Programme Team hosted a panel at Worldcon 76 in San Jose, which also included a fun trivia session to get the creative juices flowing. We are planning to hold a similar session at Octocon in Ireland, 19-21 October 2018. To bring a little of that fun here to Would Paneling: The Dublin 2019 blog, we are sharing 3 trivia questions. (To find the answers, check below.)
Dublin 2019 Programme Trivia!
Question 1: Which famous fictional mad scientist was imprisoned in Ireland after being framed for murder?
Question 2: The opening scenes of which Star Trek novel take place in the Wicklow mountains in Ireland?
Question 3: Name The Irish member of the X-Men.
Now that you are thinking creatively about fun programme topics and trivia, unleash your ideas and share them with us!
Please note that due to the nature of programming 600-800 programme ideas and managing the schedules of 500+ people, programme ideas used may be altered to fit the overall needs of the programme. Thank you so much for your help! We look forward to hearing your ideas!
As always, if you would enjoy paneling at Dublin 2019, please be sure to send in your Programme Participant Query Form.  We cannot follow up with you about being on programme unless you fill in this form!

---
Trivia Answers:
Victor Frankenstein
Spock's World by Diane Duane
Banshee