The Academic track at Dublin 2019 is an exciting opportunity for scholars, students, and members to present their critical, scientific, and/or literary reflections and research to an interested, knowledgeable, and active audience. We're keen to explore new ways of presenting research in the field, and building bridges between the ivory tower of scholarship and the speculative bazaar of the bizarre!
We will have sessions with traditional academic papers from both institutional and independent scholars on a wide range of topics as well as  discussion sessions kicked off with short presentations and longer discussions around the room. We are also planning interactive workshop style sessions to explore and involve the 'audience' in advancing discussions on relevant topics. We encourage the submission of academic posters, which will be on display during the convention.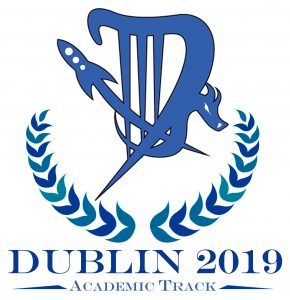 Highlighted academic topics include:
Irish Science Fiction, Fantasy, and Horror
Dublin 2019 Guests of Honour
Envisioning the future.
The Academic Track is open to any and all proposals for papers related to the genre: we're keen to showcase the range of academic work in the field.
The deadline for submissions has been extended to Wednesday, 06 March 2019, at 5:00 p.m., Dublin Time. Don't miss your chance to present your paper or poster at Dublin 2019! The submission form is available online at
https://dublin2019.com/whats-on/programming/academic/cfp/