We're very keen to promote Irish Fandom, and the many conventions and events that run throughout the year. Today we're got a guest feature by Phil Lowles of Titancon, talking about the convention next week. Several of us will be there and it's a really great convention with a lot of heart. Because of Belfast's close links to the filming of Game of Thrones, there is also a heavy emphasis on the series, as well as the usual panels, workshops, and signings. Scroll down to see the programme, (Friday is the literature night, whereas the main programme runs over the Saturday) and there's still time to get yourself along there and have fun.
TitanCon 2015 – Sat 26 Sept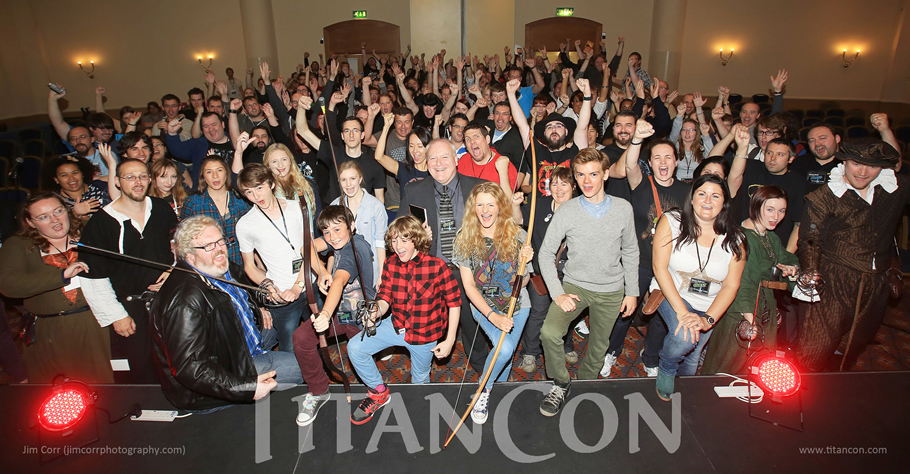 Got anything planned for next weekend? No? Then why not head up to Belfast for TitanCon, and give yourself another dose of convention to warm up with before Octocon on 10-11 October.
Now in it's fifth year, TitanCon boasts a strong line up of author guests, plus cast members from the hit HBO show Game of Thrones. As we go to press it's still not clear which cast members from the show will be there on the day, filming schedules can be so changeable and TitanCon is committed to not naming a guest until they are totally certain they can be there. Please check the website (www.titancon.com) for the full up to date guest list.
Author guests include Joe Abercrombie (The Blade Itself, The Heroes, Half a King), Pat Cadigan (two time winner of the Arthur C. Clarke Award), Sarah Pinborough (The Death House, The Language of Dying) and many more, including several up and coming locally based authors. All of the authors will be reading extracts from their latest work at the free to attend TitanCon Literature night from 7.30 pm on Friday 25 September at the Wellington Park Hotel.
The main convention on Saturday features an exciting programme of discussion panels, workshops and events to enjoy. Just take a look at the programme (www.titancon.com/2015/programme.php and below) and I'm confident you'll find something you really want to see. Whether it's Lord Grimdark and pals talking about 'Building a (broken) World', the hilarious Great TitanCon quiz in a Blankety Blank format, a workshop in Scottish Gaelic for Time Travellers (one for any Outlander fans) or Sarah Pinborough leading a panel talking about writing sex scenes. There's something for everyone at TitanCon.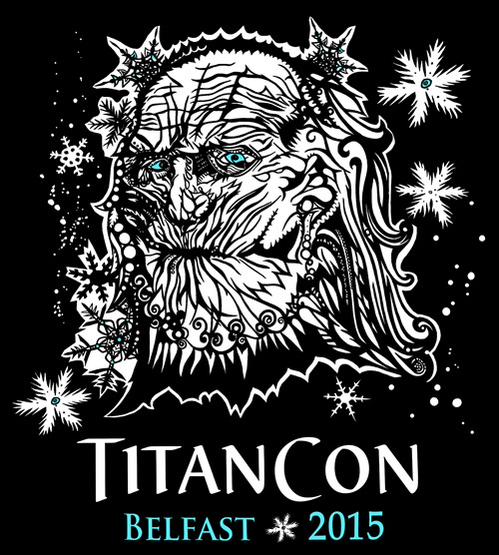 Also on offer are Combat Workshops in which you can learn the art of stage combat from Arya Stark's Water Dancing teacher, Miltos Yerolemou (Syrio Forel). Or if you prefer some instruction in real historical combat techniques there are also Medieval Combat Workshops run by Belfast's Medieval Combat Group.
If you are feeling creative why not sit down and create something beautiful in a Game of Thrones themed Westeros Crafting workshop. Workshops on offer include clay, papercraft and leather making workshops with Emma Andrews from the Game of Thrones Drapes Department. Everything is provided for you, you just need your imagination.
The day is capped off by a stage performance from Brutal Ballet, combining classical ballet with heavy metal in a Game of Thrones inspired performance that promises to be spectacular.
Tickets for TitanCon on Saturday 26 September cost £25 and are available now from the website (www.titancon.com), or on the door at the Wellington Park Hotel. In addition there is a TitanCon Coach Tour visiting Game of Thrones filming locations around Northern Ireland on Sunday 27 September, please see the website for more details.
It's going to be a great convention and we hope to see you there!