For the first time at a Worldcon, Dublin 2019 has taken the step of inviting four featured artists to take part in the convention. We are particularly pleased to be working in partnership with all four, with their work being highlighted in our Art Show, and the artists themselves appearing at the convention over the weekend, sharing their thoughts, experiences and their art with the members of the convention.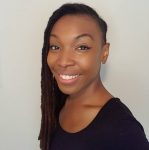 Afua Richardson is known for her work on Genius and World of Wakanda, and has recently created a variant cover for Shuri #2, the Wakanda-based series written by Nnedi Okorafor. Her work across many other stories includes drawing for X-Men 92, Captain Marvel, Captain America, and the Mighty Avengers for Marvel Comics; Wonder Woman Warbringer and All-Star Batman for DC Comics; and Mad Max. She also worked with U.S. Representative and civil rights leader John Lewis to illustrate Run, a volume in his autobiographical comic series co-written with Andrew Aydin. In 2011, Afua won the Nina Simone Award for Artistic Achievement for her trailblazing work in comics. In addition to being an illustrator and writer, Afua is a musician, vocalist, performer, songwriter, voice actor, activist, and mentor.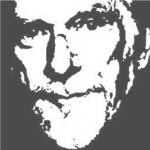 Jim Fitzpatrick
 is known for his gorgeous artwork inspired by Irish Celtic traditions, including
The Book of Conquests
, for covers of rock albums for artists including Thin Lizzy, for his portrait drawings of Irish writers, and perhaps most of all for his iconic two-tone image of Che Guevara, created in 1968 and copied across walls, posters and t-shirts ever since.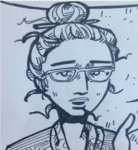 Maeve Clancy
creates stunning works for both adults and children out of paper, drawing and stories. She is the author and illustrator of the financial crisis travelogue
A Hibernian in Hellas
(Cardboard Press) and the web comic
Flatmates
. She also creates large-scale works in cut paper, mural and other forms. Maeve has produced commissioned artwork for Tall Ships Dublin and a puppet show set for the children's theatre Branar Téatar do Pháistí. She also worked with young Syrians in Monasterevin, County Kildare, on the exhibition
The Moon Belongs to Everyone
, shown in April 2018 at Riverbank Arts Centre.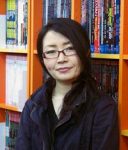 Sana Takeda
is best known for drawing the prizewinning Monstress series, written by Marjorie Liu and published by Image. The heroine of Monstress, Maika Halfwolf, survives bereavement, slavery, and disabling injury to take control of her psychic powers and change her people's history. Since it premiered in 2015, Monstress has won three Hugos, five Eisners, three British Fantasy Awards and a Harvey Award. Takeda´s artistic reference points range from Japanese woodblock prints to Marvel Comics, where she has drawn for franchises including X-Men and Ms. Marvel.