Offworld will be selling tshirts for the convention.  Here is the shirt we unveiled in Helsinki and you can buy it off their website if you missed it!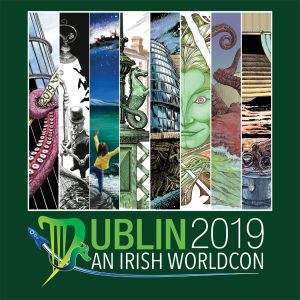 Link: https://www.offworlddesigns.com/search.php?search_query=dublin
They also have some of the bid shirts available at half off if you need one as well.
We have to thank Iain Clark for all the wonderful art he has provided for us.  The art for shirt is slices of art he has created for the bid and we can't wait to see what else he creates!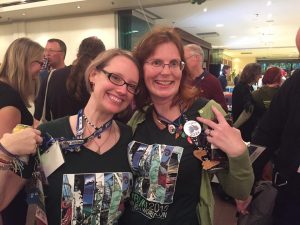 T-shirts modeled by Alissa McKersie and Emma England.