Beady Pocket
Beady pockets were a hip pocket that Traveller women wore. In modern times the beady pocket could be seen as a purse or a practical handbag. Women kept small items; a comb, sewing kit or spare buttons in it. When families were being moved on or evicted, women gave each other buttons as a keepsake of their friendship and time on the road together. The buttons would be then sewn on to the outside of the beady pocket. Over the course of a lifetime, a woman's beady pocket would be full with an eclectic range of buttons. Rosaleen McDonagh's Beady Pocket written piece attempts to capture the historical years of the beady pocket phenomena with a modern twist.
Presented by Kathleen Lawrence. Wicklow 2B, Saturday, 12pm.
Walls and Windows
Excerpts of Walls and Windows by Rosaleen McDonagh are presented by Fishamble: The New Play Company, and performed by Mary Murray. Cabaret Stage (Wicklow 2A), Saturday 17 August, 7pm. (Content warning: suicide).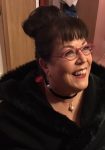 Rosaleen McDonagh is a Traveller woman with a disability.  Originally from Sligo, she is the fourth eldest in a family of twenty children.  She worked in Pavee Point Traveller & Roma Centre for ten years, managing the Violence Against Women programme, and remains a board member.  She is a regular contributor to the Irish Times and has written extensively within the framework of a Traveller feminist perspective. McDonagh's work includes The Baby Doll Project, Stuck, She's Not Mine, and Rings.  Rings was performed at VSA in Washington DC in June 2010. McDonagh was shortlisted for the PJ O' Connor radio play Awards 2010. While in the United States with Fishamble, Colum McCann, Booker Prize winner, gave her the rights to adapt his 2007 novel Zoli for stage. In March 2012, Beat Him Like a Badger was commissioned by Fishamble to be part of the Tiny Plays for Ireland series.  She was commissioned for a feature article in the Irish Times in 2012 responding to Channel 4's series My Big Fat Gypsy Wedding.  In 2013/2014, she worked with Graeae Theatre on its WTP programme.  As part of this project, she spent two weeks on attachment in The Royal Court Theatre.  Her playMainstream was directed by Olivier Award winner, Jim Culleton, for Fishamble and Project Arts Centre in 2016.  In 2018, Fishamble produced Rosaleen's play Running Out of Road in the RHK to mark the first anniversary of Traveller Ethnicity recognition.  Rosaleen has a BA in Biblical & Theological Studies, an MPhil in Ethnic & Racial Studies & an MPhil in Creative Writing, all from TCD. She is currently a PhD candidate in Northumbria University.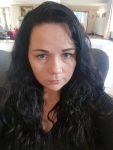 Kathleen Lawrence is working towards an MSc in Human Rights at UCD. She also holds a BCL (Bachelor of Civil Law) in Law and Sociology and a Higher Certificate in Community Work in a Changing Ireland from Maynooth University. In 2017, Kathleen earned a place on the high-calibre Washington Ireland Program, taking her well-deserved place among student leaders from across Ireland and Northern Ireland. For three years, she served as Chairperson of the Board of Management of the Fingal Traveller Organisation. Kathleen is a Mental Health Development Worker with Pavee Point, and has previously served as Project Coordinator and Health Team Member with the organization.
Fishamble: The New Play Company is an Olivier Award-winning, internationally acclaimed Irish theatre company, which discovers, develops and produces new work, across a range of scales.  Fishamble has toured its productions to audiences in Ireland as well as to 19 other countries.  Fishamble is at the heart of new writing for theatre in Ireland, not just through its productions, but through its extensive programme of Training, Development and Mentoring initiatives, which typically support over 50% of the writers of all new plays produced on the island of Ireland.
Fishamble: The New Play Company previously produced Rosaleen's plays Rings (with ADI at Project Arts Centre, Dublin, and Kennedy Center, Washington DC), Beat Him Like a Badger (as part of Fishamble's Tiny Plays for Ireland), Running Out of Road (in the RHK for the first anniversary of Traveller Ethnicity Recognition), and Mainstream (co-production with Project Arts Centre, and currently in development for a co-production with Tutti Arts in Australia).
Additional Links: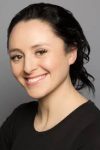 Mary Murray has appeared in over 40 television and film productions. Most notably she played the role of Janet in Love/Hate for RTE. She has toured China, the United States and Europe in numerous theatre productions and been awarded best actress and supporting actress awards with the Irish Times, MAMCA and the First Irish, New York.  Her work with Fishamble: The New Play Company has introduced her to many wonderful new roles including her favourite to date – Janet in The Pride Of Parnell Street by Sebastian Barry. Mary has also voiced a number of radio plays and animated films. She is a member of Corps Ensemble Theatre Company and the director of Visions Drama School and Agency in Temple Bar.